---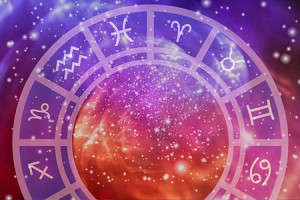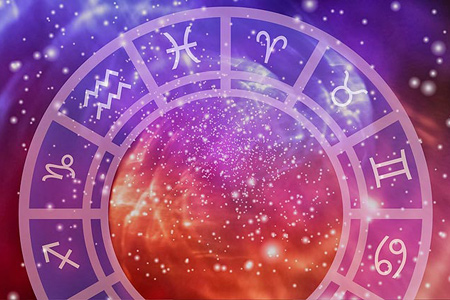 The alchemic heat of transformation intensifies with the culminating Full Moon on October 13. The Sun in Libra opposing the Moon in Aries in exact square to Pluto in Capricorn brings to a head issues set in motion when current lunar cycle began at the Libra New Moon two weeks ago. Libra is the sign of total relatedness between self and other. To achieve total relatedness requires the ability to be totally at ease in our interactions, no matter how radically different others are from us, no matter how scary or intimidating or powerful they may be. This means being able to take a stand for one's truth. Tuning into the Aries Moon's fiery representation of the emerging self is key to integrating with the Libra Sun's naturally diplomatic nature to ensure respectful solutions for all. Finding fairness and balance in relationship does not mean having to compromise one's truth. The luminaries' dynamic square to Pluto may correspond to situations that force us to confront where we are hiding how we really feel about something or are afraid to express authentically for fear of upsetting other. The Sun and Full Moon also make exact alignments with Jupiter in its home sign of Sagittarius. This suggests the way out of the tension is to courageously speak the whole truth. The experience of this can be quite liberating and lead us into an exploration of how we can move forward in our relationships with mutual support. 
The activation of both the Jupiter and Pluto archetypes at the Full Moon also indicates big movements on the socio-political front to seek – or suppress – the truth. The current lunar cycle is giving us an archetypal preview of the era-defining conjunction of the planets of accountability and regeneration that will perfect in January 2020. In Capricorn, the focus of the Saturn/Pluto pair is on the world's halls of power, the current state of which seems to be in the very throes of a death/rebirth process. Not only is massive institutional corruption in the U.S. on everyone's minds with the impeachment inquiry, but on the "MeToo" front, Ronan Farrow's new book "Catch and Kill" being released this week reveals how wealthy and powerful leaders in the media systematically suppressed his and other stories that exposed Harvey Weinstein and other powerful men's sexual assault of women. Additionally, the film "Laundromat" also releasing this week unravels the mystery of a massive money laundering scheme dubbed "The Panama Papers" that allowed hundreds of wealthy people to get richer at the expense of middle class investors. 
As the Full Moon intensifies, so will our discussions about what is going on as we endeavor to filter out fact from fiction. A "mini grand trine" configuration unfolds Oct. 13 to 15 with Mercury in Scorpio trining Neptune in Pisces and sextiling Saturn in Capricorn (with the Saturn/Neptune sextile perfecting in early November). This could manifest on a lower level as increased spinning of the truth to be what one wants it to be rather than what it is. At a higher level, this alignment is a reminder that our day-to-day work in the material world are an integral part of our greater cosmic purpose. It takes effort to make our spiritual path real to us as we go about managing our affairs. Venus in Scorpio makes the same aspects to Saturn and Neptune October 20 to 21, shifting the focus from our perceptions and communications to our values and how we relate with others. Being realistic and authentic in our everyday interactions is an act of love. It also makes it easier to stay grounded and inspired to keep on in the face of whatever personal limitations, restrictions or obstacles we face. 
Mercury and Venus in Scorpio continue to travel in tandem during this period and move into a sextile to Pluto October 19 to October 25. As Pluto rules Scorpio, this further emphasizes the transformational plutonic activated at the Full Moon and suggests the need to die to something in order to be reborn. Decay and corruption within is related to anything we do that is no longer aligned with the truth of who we are. Looking at our relationships, how honest are we with others and ourselves about how we feel? How much do we alter our course of action – without even discussing it – to accommodate what we think another wants or needs? The normally congenial Mercury/Venus pair can be uncannily penetrating in Scorpio in ferreting out the truth under all our defensive layers of ego. Mercury entered its "shadow" on October 11 and is in the degree space it will travel three times (11∞35' to 28∞38' Scorpio) due to its upcoming retrograde October 31 to November 20. How we have perceived and expressed what is really going on within over the last few months will come under review and likely require a shift by the end of the retrograde period. 
On October 23, the Sun joins Venus and Mercury in Scorpio, and although by this time it is out of orb of its tense square to Pluto, the Sun is now under its rule for the next month. The Sun in Scorpio is archetypally an "all in" force of will. Whatever we are focusing on while it traverses this space we are likely to go into more deeply, possibly to the point of total immersion. Intense connection to life through profound encounters is the driving motivation here. This state of intense focus can produce identification with an experience so complete that any sense of neutrality is lost. The challenge here is to reach a state of non-identification. If we are so consumed by an experience, such as being in love, or doing whatever it takes to get what we want, we lose sight of our participation in a much bigger process. It is important to maintain an ability to observe ourselves as we are in the midst of expressing our passions, to be the tender of the flame as we are the flame itself. Then we keep our inspirational fires burning rather than burning out. And then we are supporting ourselves as we do our part in the greater cosmic process of the evolution of consciousness.