---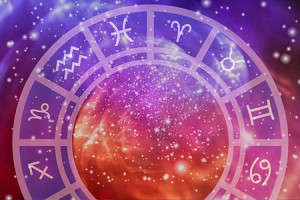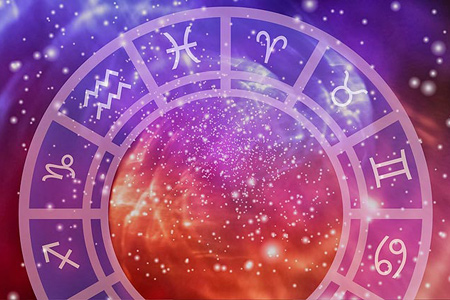 Saturn stationed direct last week and for the rest of the month remains laser focused in the same position, strongly emitting its call for accountability from its home sign of Capricorn. On the world stage, we are seeing fiercely determined calls across the world from gravely serious young people demanding our leaders and powerbrokers take responsibility for our collective carbon footprint, or face extinction. In the U.S., the scrutiny on the misdeeds of Trump has also reached a new level of seriousness with the opening of an impeachment inquiry only a few days after Saturn turned direct. The pressure for personal and collective accountability will continue to mount through the rest of the year as Saturn marches towards its exact conjunction to Pluto in January 2020. At whatever level we are each at, we are being asked to step up, in small ways for some and huge ways for others.
Mercury and Venus are continuing to travel in tandem in Libra, the sign Venus rules, with its clear message that we need to find a way to share our life on earth in harmony and mutual support. We get to figure this mess out together. As this period begins, Venus and Mercury are in the throes of their square to Pluto in Capricorn (September 26 to 30). This indicates that the place to start is within, inquiring what it would take to be authentic in our interactions with others and observe the thoughts we have and what they reveal about our state of mind. Should challenging issues be forced to the surface, the best approach would be to talk with a trusted confidant or write about them as if in a heart to heart talk, and fearlessly empty the contents of the mind out in the open to be lovingly and impartially received by the other or the cosmos. 
On October 2, Pluto stations direct at 20∞38' Capricorn. Like Saturn, the Pluto station is a prolonged two-month period of intense focus. If Saturn is felt as pressure when it is highly activated, Pluto is felt as intense alchemic heat. It focuses on the hidden mechanisms of life, playing the long game of transformation as it continually shapeshifts the underlying energies that form our lives – think about how long it takes for an ordinary rock to crystalize into a diamond. Resisting Pluto's call only delays the inevitable. It doesn't care if we have to literally die in this lifetime to finally experience what it means to let go of whatever we hold most fiercely precious. But if we consciously, willingly walk into Pluto's heat, we can psychically die to those things so our true self can release into the richly creative space of a life unencumbered by false identifications. 
Just as Mercury and Venus recently faced the music as they first squared Saturn and then Pluto in Capricorn, now the Sun in Libra will have its reckoning with these archetypal powers. At the beginning of this period, the Sun's square to Saturn is building, is exact October 7 and its releasing wake is active for a week thereafter. Saturn is the archetype that provides tests to let us know where we stand on our evolutionary path in terms of mastering the skills needed to manage this earth life, but also for taking responsibility for every aspect of our life including our state of mind at any given moment. All of it is ours to own. There is no one else to blame. It may not be evident until it is actually experienced, but reaching this point in our personal growth is incredibly empowering. If we heroically pass the Saturnian major life hurdles with integrity, only then can we lean into the alchemic heat of Pluto. This is asking of us no less than being accountable for the carbon-based-unit footprint we personally etch in our collective world soul for eternity.
After being intensified by their square to Pluto, Mercury and Venus segue into the Scorpio, the sign Pluto rules, on October 3 and October 8 respectively. Now they answer directly to Pluto, an atomic force that plants psychic depth charges with the power to blow us away into a new paradigm of authentic expression. Mercury here archetypally delves deeply into subjects that require investigation. On a personal level, our soul's natural impulses to grow can follow Mercury's lead on a relentless pursuit of ego identifications. Once we reach the root motivations, we may see ways to re-write our own narrative to eliminate dysfunction and wasted energy. Venus in Scorpio focuses this intense scrutiny on what our life at this moment tells the world we value. By extension we may dig deeper into our relationships and ask our selves the hard questions. Do they support our authentic self? Do they align with our purpose? Venus in Scorpio desires a deep soul intimacy that has nothing to do with sex, although that can certainly be one way to express it. Total relatedness is simply being totally present with another. 
As Mercury and Venus do the deep dive into the dark waters of Scorpio, they form an opposition to Uranus in Taurus October 6 to 12. Venus also rules Taurus so the focus on values and balanced interactions with others is further enhanced. While the Mercury/Venus planetary pair in Scorpio digs for the motherlode of psychic awareness, Uranus may provide the shock to the system needed to set off a psychological depth charge that can break apart entrenched defense mechanisms. Considering the personal planets involved, the message is we cannot do this alone. We are not only being called to go deep within in order to heal but to consciously do so by expressing with simple, unvarnished honesty what we are experiencing. This is a path to awakening the unconscious, to see how our mind works and learn the code of hidden programming that thwarts our true expression. This culminating "full moon" moment of the respective Mercury and Venus cycles with Uranus that began last May could indicate sufficient internal preparation has been done and we are ready to manifest a breakthrough in our external world however surprising it may be. What liberation looks like is unique to each of us. Even if it is a brilliant momentary flash we will at least have had the experience of what it is like, and that can be profoundly motivating to continue making the effort to self-actualize.