---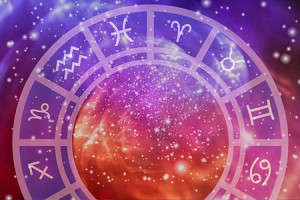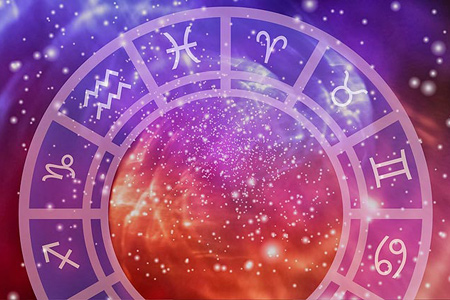 This week is filled with archetypal potency that is sure to stir us from any post holiday lethargy we may be experiencing. The Solar Eclipse on January 6 is an extra powerful New Moon with effects that can linger for months and this eclipse is particularly strong due to the aspects it makes. The Moon conjoins the Sun in Capricorn as part of a stellium in this serious sign that also includes Mercury, Saturn and Pluto. This intense focus on Capricorn magnifies the need to operate with integrity. It beckons us to be clear on where our responsibilities begin and end, and be totally committed to do our best in whatever we choose to do. If we do not follow basic ground rules or ignore that which we should be doing, we must be willing to accept any consequences that will surely arise as a result.
Eclipses often accelerate change, especially in areas where inertia has set in. This Eclipse is at the exact midpoint between Saturn and Pluto, which pulls in their archetypal power in such a way that may force changes upon us whether we are willing or not. Saturn in its ruling sign suggests, however, the changes are necessary to bring order where there may be chaos. Furthermore, Saturn's high profile here may correlate to tests of our commitment to see something through no matter how long it takes or how hard it is. Pluto's presence indicates the changes could be experienced as quite harsh. Transformation often does not happen lightly when we are attached to outworn or dysfunctional ways of being. On a collective level, participants on both sides of the various polarizing issues facing our Capricorn-ruled governments and other structures of society could reach the point where it may seem necessary to force a punitive resolution. Crackdowns are possible, but so is a sheer force of will fueled by the integrity of spirit working for the greater good in such areas as the flow of humans across national borders, trade wars, fake news and election meddling.
As mentioned in a recent AstroCast, the Eclipse occurs during a period of Pure Progress lasting until January 22 wherein we can make great strides to manifest our intentions. The Eclipse at the midpoint of Saturn/Pluto further indicates a time of tremendous focus and intensity that can make us even more determined to succeed. We may come alive with a renewed sense of power and ability to lead as the Sun and Moon, representing our purpose and deepest feelings, help us to internalize the formidable Saturn/Pluto energy. Strong ambitions may arise that beckon us to push past our limits with the understanding that whatever we set ourselves to do can be done simply because we are more willing than ever to put in the hard work and discipline needed. It is this kind of focus that allows us to access our true power within and consciously embody the force of Love to move mountains for the greater good. Without this divine compass leading our way we can however we could easily devolve into obsessive/compulsive behavior and ruthlessness.
The Eclipse is in a tight sextile to Neptune in Pisces, whose compassionate force can soften the more severe influence of Saturn and Pluto. The Sun's harmonious sextile to Neptune is exact on January 4 and the Moon moves into it just a few hours before it eclipses the Sun. Neptune infuses the Eclipse's message of integrity with a call to be more in tune with Love as a great motivator to move mountains. If we attend to the Capricorn dictate to be clear on what is needed, the Eclipse's contact with Neptune in its home sign could lead to increased openness to our imagination and ability to intuit solutions that benefit all. We may even experience a mystical moment of sheer contentment knowing we are doing exactly what needs to be done.
The other aspects pulled into the Eclipse's esoteric vortex include Mercury in the late degrees of Sagittarius forming a trine to Uranus in Aries on January 3 then transitioning to Capricorn on January 4 as it forms a square with Mars in Pisces that is exact on January 8. Mercury in an easy flowing alignment with Uranus often correlates to increased velocity in our mental processing that can generate original and unconventional ideas. It also opens us to greater interest in hearing out the viewpoints of others as a way of researching the best solutions for all involved. The archetypal strength of Uranus is intensified as the Eclipse unfolds because its retrograde period that began August 7 at 2°34' Taurus ends and it stations direct on January 6 at 28°36' Aries. This increases the likelihood of surprising shifts in how we think about something or an unexpected turn of events. Uranus in Aries is a strong force linked to individual freedom and its laser focus at this time can correlate to sometimes shocking course corrections that steer us toward much needed liberation from common consensus thinking. The Mercury/Mars square suggests that conversations can get agitated if we are not careful to check our emotional reactions to all that is going on. It also indicates an increased sense of urgency and need to speak or act to resolve tension. Since Mercury is in steady Capricorn by this time, practical heads may prevail yet still be spurred on to manifest solutions in a methodical way.
The archetypal quickening of pace at the Eclipse continues as Venus completes its extended stay in Scorpio (due to its retrograde in the Fall) and enters fiery Sagittarius on January 7. Venus rules relationships, our values, our approach to beauty and the arts. Venus's shift from passionate, penetrating Scorpio to adventurous, expansive Sagittarius can correlate to our seeking to stretch our relationships out of their comfort zones and explore new ways to relate to each other. Seeking diverse experiences with others will expand our worldview and also help us develop the art of living together in an uncertain world.
Here's the data for the major aspects this week (Pacific Time):
January 3 – Mercury trine Uranus at 28°36' Sagittarius/Aries at 9:12 p.m.
January 4 – Sun sextile Neptune at 14°09' Capricorn/Pisces at 11:58 a.m.
January 4 – Mercury at 0°Capricorn at 7:40 p.m.
January 5 – Moon conjunct Sun (New Moon Solar Eclipse) at 15°25' Capricorn at 5:28 p.m.
January 6 – Uranus station direct at 28°36' Aries at 12:26 p.m.
January 7 – Venus at 0°Sagittarius at 3:19 a.m.
January 8 – Mercury square Mars at 4°55' Capricorn/Aries at 2:05 a.m.