---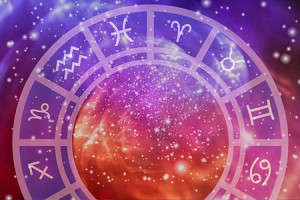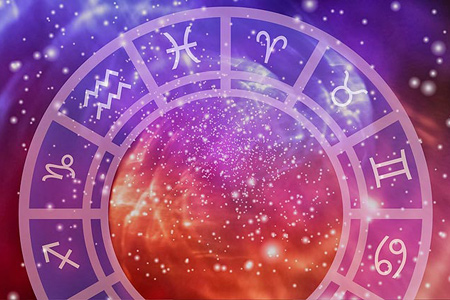 A period of pure progress begins on December 12 when Saturn in Capricorn leaves its "shadow," the degree space it travels three times over a period of 11 months. Its current shadow began on January 10, 2018 at 2°33' Capricorn. Saturn then turned retrograde on April 17 at 9°9' Capricorn, returning to 2°33' Capricorn on September 6 when it turned direct. This week, it passes the point it turned retrograde and commences traversing new territory. Jim Sher calls this period "Pure Progress" because for the next 6 weeks, until January 22, 2019, Saturn will pass through the degree space from 9°9' to 13°33' Capricorn only once before entering its next shadow. Even though this period is not totally pure – Venus leaves its shadow on December 17 and Mercury leaves its shadow on December 24 – there is still significant support to move forward on all fronts if we commit to putting in the energy and effort
Saturn represents the rule sets we live by in the material reality. It is the principle of development and manifestation. It also represents the discipline and the ability to master whatever we put our energy into. How well we consciously embrace Saturn's practical, methodical and slow nature will determine how thoroughly we make plans and act on them. Saturn demands that we be realistic and have total integrity in anything we do so we won't overreach or miss steps that would need to be fixed later. There are plenty of cases where bridges and buildings collapsed due to oversight or cutting corners.
Archetypally, what the Pure Progress period suggests is that whatever we put our energy into at this time will be optimized and advance significantly. We should be clear enough after the last 11 months to be able to push forward with confidence. If we still lack clarity, then we could put that effort into finding out what is needed to create the structure to manifest what we want. This is an especially potent Pure Progress period because Saturn is in the sign it rules. Furthermore, the powerful winter solstice, followed shortly thereafter by a Sun/Saturn conjunction, and two "inertia busting" eclipses in January will also unfold during this period. Whatever is manifested now should be very close our original vision because we will be more careful not to leave anything out. So take advantage of it and get moving!
Also on December 12, Mercury returns to the visionary sign of Sagittarius nearly simultaneously as Saturn's Pure Progress period begins. This synchronicity bolsters the archetypal shift from the deeply intense nature of Scorpio to the more expansive and enthusiastic nature of Sagittarius. Mercury was previously in Sagittarius from October 30 to December 1, when it retrograded back into Scorpio for two weeks. Mercury's return to the sign that ponders the big questions of life, signals a philosophical focus in our conversations. We may feel encouraged to stretch out beyond our comfort zones in order to seek greater meaning in what we do.  Mercury in Sagittarius until January 4 will also give us increased self-assurance to move forward on our projects.
The first aspect Saturn makes in its Pure Progress period is a sextile to Venus on December 16. Venus represents the principle of attraction and repulsion, what we value and consider beautiful. It also rules our relationships and the love expressed therein. In Scorpio, Venus prefers deep, intense contacts with others. At its highest manifestation it understands true love is a transformational force. Venus in a positive contact with Saturn may correlate to seeing our relationships in a more realistic light or feeling more stable in them. The sextile is a stimulating aspect but it doesn't have the push to resolve something like the square or opposition. This signals that we may need to reach out to others to help move our projects forward. Harmonious, productive partnerships and team effort will likely be a big factor in manifesting our intentions during the Pure Progress period.
Mars in Pisces forms a sextile to Pluto in Capricorn, also on December 16. This is a dynamic aspect that can amplify our sense of power and authority. Mars represents energy and the urge to do something. In Pisces, it goes after what it wants in subtle ways. Pluto is the higher octave of Mars. In rules-based Capricorn, it penetrates our psyche to disrupt the programming that corrupts our motivations. Integrity is the best policy to benefit in times of progress. If we make a conscious effort to discover our deepest, most authentic motivations we could tap into this force in creative and constructive ways. Mars/Pluto can also manifest in sustained physical bursts of energy so we would do well to summon up our power and seize the day, every day to make Pure Progress.
Here's the data for the major aspects this week (Pacific Time):
December 12 – Mercury at 0°Sagittarius at 3:43 p.m.
December 16 – Venus sextile Saturn at 9°34' Scorpio/Capricorn at 6:27 a.m.
December 16 – Mars sextile Pluto at 26°6' Pisces/Capricorn at 10:53 p.m.