---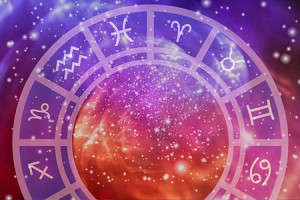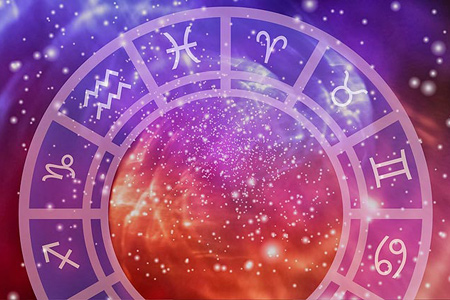 The moment the Sun reaches the Tropic of Capricorn on December 21 marks the Solstice and the "Return of the Light" in the northern hemisphere. The Sun in Capricorn represents the will to take responsibility for our life and how with apply our free will in managing the twists and turns of fate with increasing calmness, patience and reliability. For some this is as far as one's purpose goes, but once we master the affairs of life in this reality we become free to take on the cosmic responsibility for the evolution of our soul's growth. This level of integrity in one's approach to life has tremendous impact beyond just one lifetime. Every time the Sun comes back to this place, year after year, it calls us to renew our sacred vow to be accountable for the precious opportunity we have been given to grow up in consciousness and start playing a bigger transpersonal game.
Many astrologers consider the solstice the archetypal "new year" and the chart for the event gives us clues as to how the coming months will unfold. The closest aspect the Sun makes in the solstice chart is a trine to Uranus in Aries (exact on December 20). This flowing trine aspect in fire signs suggests there will be a strong impulse for free thinking that will spark movement away from blind obedience to the norms of society. We may question the status quo more, finding it easier to slip out of the bounds of common consensus programming instilled in us by family and society. We may be more open to embracing change without fear of the unknown, which could lead to a completely new experience of who we are, feeling at once more mature (Sun in Capricorn) and youthful in spirit (Uranus in Aries).
The solstice chart also features a Mercury/Jupiter conjunction that perfects just hours before the Sun leaves Sagittarius for Capricorn on December 21. This could bring a great sense of enthusiasm and excitement for all the opportunities we see available for the taking. Conversations will likely be abundant, philosophical and remind us just how adventurous and humorous life can be, wherever we are. Mercury and Jupiter joining forces in this visionary sign will also amplify a need for freedom to explore the unfamiliar and speak the truth of our experiences to whoever will listen. Most of all, this planetary pair may generate a feeling that we are bursting with a desire to expand and grow into a new level of wisdom.
The transpersonal force of Neptune in its home sign of Pisces is also activated in the solstice chart. This strengthens its call over the coming year to move away from fear and separateness towards Love. Venus in Scorpio forms a trine to Neptune on December 21, increasing our psychic sensitivity to others. If we can maintain a level of non-identification it would be possible to experience a state of unity with the ones we're with. We will be challenged to maintain this state when Mercury moves into a tense square to Neptune on December 24. Resisting the temptation to live in a dream world of the mind will open us to more actively engaging with life and the greater forces at work in the esoteric realms. With effort we would become adept at interpreting the symbols all around us and have a sense of being led through life by something much greater than ourselves.
The Full Moon in Cancer on December 22 opposes the Sun at 0°49' Capricorn. This significant lunation event less than 20 hours after the solstice is in close alignment with Uranus in Aries, bringing to the surface of our awareness all that we're feeling about the past, present and future. This could spark unexpected reactions to whatever unfolds, especially if we have been have not been honoring our feelings about what is happening in our life. The Full Moon represents the fulfillment of the intentions set at the Sagittarius New Moon of December 6. The theme of this lunar cycle is to honor our feelings and our fears, however fierce, so we can release old programming from family and society. Only then can we flourish as the unique individuals we are. The Full Moon aligned with Uranus supports this and may bring fulfillment for the hard work we've done to nurture our own creative and innovative spirit. As explained in last week's AstroCastwe're in a brief yet potent period of "Pure Progress" thanks to Capricorn's ruler Saturn steadily marching forth through new territory in its home sign. Now is the time to power through our projects with integrity, ingenuity and a strong sense of knowing we are right where we belong.
Here's the data for the major aspects this week (Pacific Time):
December 20 – Sun trine retrograde Uranus at 28°43' Sagittarius/Aries at 8:21 a.m.
December 21 – Venus trine Neptune at 13°53' Scorpio/Pisces at 9:12 a.m.
December 21 – Mercury conjunct Jupiter at 9°34' Sagittarius at 9:37 a.m.
December 21 – Sun at 0°Capricorn at 2:23 p.m.
December 22 – Moon opposite Sun (Full Moon) at 0°49' Cancer/Capricorn at 9:49 a.m.
December 24 – Mercury square Neptune 13°57' Sagittarius/Pisces at 4:33 p.m.