---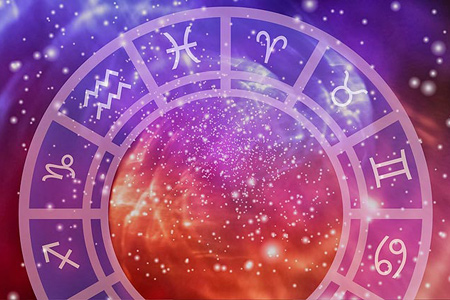 There has been much talk of uncertainty in our society for many years now.  Although multinational corporations have continued to amass wealth and power, many individuals I know are withholding expansion, not making big purchases or sales, not investing, not changing jobs. Everyone it seems has been holding tight ever since the economic crash of 2008 when the correlative effects of the epochal square between Uranus in Aries and Pluto in Capricorn thrust into our awareness and fundamental changes on all levels of life cascaded through the ensuing years. In 2017, uncertainty is now represented in high symbolic form by the new president of the United States who is seen as a wild card.  Uncertainty has become the new normal. Although the exact aspects of the Uranus/Pluto square are now passed, its esoteric wake is generating an awakening and we are being asked to learn how to navigate the constant state of uncertainty in a spontaneous and creative way. Over the past couple of months the alignment between Uranus and Pluto resurged in vibrational velocity when Jupiter moved into orb from its position in Libra morphing it into a tense cardinal T-square in effect through March.  Jupiter's presence expands the Uranus/Pluto theme of fundamental change and asking us to philosophically look at a paradigm shift in how we operate – we have to make things happen and create the life we want.
January 6th through 11th, the Sun activates the T-square zone with the archetypal heartbeat of the creative principle. With a focus on what is necessary, the Sun in Capricorn represents the need to see things for what they are and put them to practical use. The Sun conjunct Pluto may correlate to a greater focus on determining what really matters to us on a being level and taking steps to make it real. We may find it nearly impossible to operate in a superficial way as we are drawn into issues of control, power and transformation.  The Sun/Pluto planetary pair urges us to understand, however, that we are mere stewards of power, not the controller of it. If we do, then we can make the shift to a more responsible use of power. As the Sun square Uranus may spark a sense of urgency to awaken to something we've been ignoring or in denial about, or the impulse to break free may be so strong that held back truths are finally spoken with clear intent. With the Uranus in Aries electric impulse of creation charging the heart of the Sun in efficient Capricorn, it is likely that we may see that we have the power to create for ourselves rather than follow another's lead. The Sun's square to Jupiter aides in this process by bringing into question any negative beliefs that impede growth. We may confront rigid opinions about what we can and can't do and we may have an irresistible urge to explore a deeper, more powerfully alive philosophy that can inspire and guide us through uncertainty. Can we change our belief that the unknown is something to fear, and instead observe the constantly unfolding future as the act of creation in every moment? It would certainly make this time of inevitable big change much more fun to experience.
As the Sun navigates the Jupiter/Uranus/Pluto cardinal T-square, Mercury stations direct on January 8th at the last degree of Sagittarius, the sign ruled by Jupiter. Hanging still in the sky with laser-like energy beaming down to earth, Mercury's change of direction in the astral terrain of the explorer provides an appropriate metaphor for our own search for meaning as we explore this new landscape of uncertainty. The way forward may now become clear as our intentions come into focus.
Mars sextile Pluto on January 10th opens a channel to the deep reservoir of pioneering energy available to navigate the momentum of change with agility and skill. In the psychic gathering of intentions, we are able to set a course that can withstand any strong wave of change because we are in tune with their rhythmic rolling in at all times.
The freedom to create our lives with each thought, each choice in present time is perhaps the ultimate act of power.  The Sun lighting up the Jupiter/Uranus/Pluto T-square presents opportunities to experience consciousness as an ever-renewing source of creativity in the act of being human. Uncertainty provides the heat for growth to occur.  May we therefore embrace the pressure of uncertainty in order to transform our carbon-based coal units into light-based diamonds.
Here's the data (using Pacific Time and planetary positions rounded to the nearest whole degree, unless otherwise noted):
January 6 – Sun conjunct Pluto at 17° Capricorn at 10:41 p.m.
January 8 – Mercury station direct at 29° Sagittarius at 1:43 a.m.
January 10 – Sun square Uranus at 21° Capricorn/Aries at 8:21 a.m.
January 10 – Mars sextile Pluto at 17° Pisces/Capricorn at 11:11 p.m.
January 11 – Sun square Jupiter at 22° Capricorn/Libra at 8:43 p.m.