---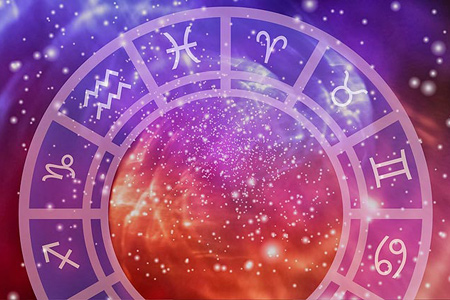 If 2016 was the year we awakened to a new reality then the theme for 2017 is the business of managing the new normal – with a twist. In the days leading into the New Year, planetary movements supply a combination of ingenuity, focused practicality and a touch of grace that may inspire us to shift 180° from our current, perhaps entrenched perspective. All it takes is a change of mind to instantly change our reality.  Inciting us to make that leap, Uranus is literally motionless in the sky emanating a highly focused imperative for change. While the moment Uranus stations direct occurs on December 29th, the planet of revolution remains at the same degree and minute from December 24th through January 2nd rousing us from our slumber to awaken to our unique self. Furthermore, as discussed in the last AstroCast, Uranus is still tightly connected to Saturn and Jupiter in a longer-term configuration that sets us up for disciplined exploration and discovery.  We may find we're asking where have we been experiencing the need to break free?  Where are we locked in a dreary habit, forcing the same conditions in our lives to persist in repetitive lifelessness? Where are we forcing others to do the same out of fear of the unknown that any release will inevitably bring?  In Aries, Uranus is charged with the spark of the creative impulse and the need to express independently.  Are we allowing our individualized self to freely create with no thought of the before or after of that unique moment we bring something to life?  
Aiding in the perspective shift, retrograde Mercury in Capricorn meets up with the Sun on the morning of December 28th in the Inferior Conjunction, marking the commencement of the new four-month Mercury cycle, which essentially reboots how we connect with others through the expression of ideas. The Sun conjunct Mercury represents high reasoning power and independent thinking. In Capricorn, this duo esoterically vibrates with rigorous determination and sense of responsibility. As this new cycle unfolds we may experience new interests catching our eye, which in turn would result in a willful swing towards a new way of expressing and shining our light in the world.
With a little effort, we may find the support to build a solid foundation for change during the new lunar cycle commencing the evening of December 28th. The Sun conjunct Moon in Capricorn unites heart and soul with the need to be clear, efficient and realistic.  With this annual New Moon in Capricorn conjunct Mercury, common sense increases exponentially, driven by a need for sound operating structures that function for the greater good. Intuiting the needs of the collective with steadfast emotion, this planetary bundle is hard wired to provide the framework for the necessities if not the luxuries of life. As we pass through the gateway to 2017, may we industriously employ the no-nonsense spirit of this lunar cycle and take an honest look around.  Once we're clear on what is, we can then make life-affirming choices and let the dead weight fall away.
While the serious nature of the Sun/Moon/Mercury conjunction in Capricorn may be prone to fear induced inertia, a sextile to Mars and Neptune in Pisces December 27th-28th provides fluid momentum that elevates discipline to an art form.  The energy of Mars in Pisces increases velocity so we can access confidence, passion and imagination. Mars in Pisces is the dancer moving with grace and ease in the physical realm mysteriously guided by intelligent unseen forces. Neptune in the sign it rules provides a turbo connection to the cosmic database that sends downloads through dreams and imagination. Exact on December 31st but in play for several weeks, the subtle Mars/Neptune conjunction may inspire us to express our adventures in other realms particularly through the visual and performing arts that are viscerally experienced.  
Underscoring the emphasis on practical earth (Capricorn) and sensitive water (Pisces) energies prevalent this week, Venus aligns with retrograde Mercury on January 3rd in a motivating sextile. The Mercury in Capricorn archetype impresses a sense of realism on the dreamy Venus in Pisces, which in turn infuses real-world systems for living with artistic intuition and psychic connection with others, enlivening them with the spirit of oneness and equanimity.
Here's the data (using Pacific Time and planetary positions rounded to the nearest whole degree, unless otherwise noted):
December 27 – Sun sextile Mars at 6° Capricorn/Pisces at 12:08 a.m.
December 28 – Sun conjunct Mercury at 7° Capricorn at 10:47 a.m.
December 28 – Mercury sextile Mars at 7° Capricorn/Pisces at 3:06 p.m.
December 28 – Moon conjunct Sun at 8° Capricorn at 10:53 p.m.
December 29 – Uranus station direct at 21° Aries at 1:29 a.m.
December 30 – Sun sextile Neptune at 10° Capricorn/Pisces at 3:26 p.m.
December 31 – Mars conjunct Neptune at 10° Pisces at 10:53 p.m.
January 2 – Venus at 0° Pisces at 11:47 p.m.
January 3 – Mercury sextile Venus at 1° Capricorn/Pisces at 11:41 a.m.
January 4 – Mercury at 0° Sagittarius at 6:17 a.m.