---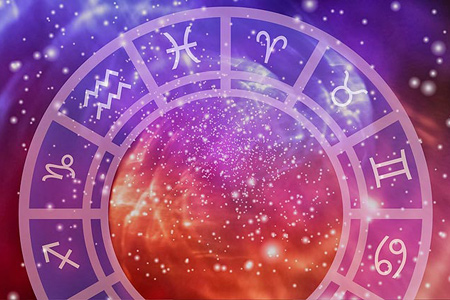 This edition of AstroCast will be a little different. I'm pulling back the curtain a bit to reveal the intention behind my writing about current transits. As an astrologer, I use this art/science as a tool to achieve greater self-awareness. While I reference books by various writers, my primary source of knowledge is Jim Sher, who I have been studying with since 2008. I also study metaphysics with Jim and in fact I came to astrology after spending my entire adult life as a seeker of esoteric knowledge, studying with various teachers, even spending a brief time at the Sri Aurobindo Ashram in Pondicherry, India.
To me astrology is one of the many esoteric symbolic systems the larger consciousness system (as physicist Tom Campbell terms it) provides to give us coded information about our existence and I approach AstroCast as an interpreter sharing information I glean from the living symbols in the known cosmos. When I sit down to write, I meditate on the question, "What do we all need to hear?" and wait for the words to come through. In keeping with the atmosphere of rapid and big changes going on in our world, this blog has necessarily evolved over time. While adjustments were needed to work around commitments in my professional and personal life, mostly what I write evolved as I have evolved. Recently Jim encouraged me to make this blog more personal, less abstract, so it would be more relatable. As is fitting for this particular lunar cycle, I'll start that now.
As discussed in the last AstroCast, a T-square formation including Jupiter, Uranus and Pluto has been building since the New Moon of December 28th. It was activated by the Sun this past week and on January 12th, the Full Moon in Cancer moves into this formation to create a cardinal grand cross. Already the news this week has been high drama (for example the Trump and Russia issues), but on a personal level, for me it has culminated in a huge shift in priorities that resulted in a great purging of commitments, as well as a load of personal stuff around my house I just donated to a local thrift store. The confluence of Pluto (the king of purge), Jupiter (looking philosophically at what is important to me) and Uranus (significant shifts in internal thinking and external activities) coincided with the end of an era of sorts for me stepping off two highly rewarding but time consuming volunteer boards of non-profit organizations (one related to women's issues and one to the arts). I came to understand that my highest passion and calling is astrology and metaphysics and I knew I needed to create more space for it, in my head and on my busy calendar. When I wrote about the Capricorn New Moon at the end of 2016, I was given instruction to make it real: "As we pass through the gateway to 2017, may we industriously employ the no-nonsense spirit of this lunar cycle and take an honest look around. Once we're clear on what is, we can then make life-affirming choices and let the dead weight fall away." The Full Moon in Cancer happening now is the culmination of this process that is part of converging cycles personal to me as well as the current lunar cycle we're all under. A new direction is coming into focus – just this week Jim asked me to be a part of a team preparing a presentation for some upcoming public lectures he is planning. Since teaching and writing more extensively are in my intention hologram, this is the perfect next step.
Less than three hours after the Full Moon, Mercury re-enters Capricorn, and is now gaining speed after turning direct on January 8th (moving less than two degrees this past week rather than the usual degree-plus a day). Making it real may take less effort while Mercury is in this pragmatic earth sign through February 6th, as our perceptions and communications adopt a no-nonsense approach. For example, on the slide presentation project I'll be commencing, the influence of Mercury in Capricorn may correlate to a succinct editorial process to create an outline of the lecture and help me steer clear of my propensity for poetic imagery (courtesy a Moon/Neptune conjunction trine Pisces rising) which is better suited in other forms of communication.
Some amount of poetry or imagery of love may be irresistible, however, due to a conjunction between Venus and Neptune in Pisces, also on January 12th. Occurring on the same day as the powerhouse Full Moon, the Venus/Neptune pairing may provide a softening antidote to the drama that typically unfolds during this part of the lunar cycle, or it may correlate to some disillusionment with respect to others, depending on the nature of the individuals involved. At its highest manifestation, our focus on relationships would take on a spiritual essence and rise above egoistic desires to key into the needs of the soul. Leading up to this new annual Venus/Neptune cycle, the shift in my focus has had the effect of seeing many individuals leave my daily sphere and new ones entering who are more spiritually inclined.
Here's the data (using Pacific Time and planetary positions rounded to the nearest whole degree, unless otherwise noted):
January 12 – Moon opposite Sun at 22° Cancer/Capricorn at 3:34 a.m.
January 12 – Mercury at 0° Capricorn at 6:04 a.m.
January 12 – Venus conjunct Neptune at 10° Pisces at 1:54 p.m.