---
How Astrology Can Be Helpful
One of the questions I am often asked by clients and students alike is – "Can astrology tell me what my purpose really is?" I looked at the astrologer advertisement section of the recent issue of 'The Mountain Astrologer,' and found that one of the common themes of these ads is that astrologers are openly saying that astrology can 'tell you' what your purpose is. Sometimes they will say 'Soul-Purpose.' The mere mentioning of this will be so hypnotic that the reader of this ad could feel very enticed by its potential promise and so might want a reading so that they can learn what their purpose really is. It is indeed, a truly important human need, is it not?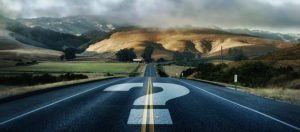 Why is it so important to us? Perhaps, the most basic reason is that most of us feel, at least at some point, lost in life. We want to know such things as what we should be doing, where will I find fame and fortune, will I be successful and then we believe or hope that astrology can answer these types of questions, so we go to astrologers for our answers. It is my view that this subject can be so fascinating that one can jump headlong into a search for answers without asking one very important question, which has two basic parts. They can be described as follows:
What are the actual assumptions of my question?
Will the answer being told to me by another person actually be sufficient or truly satisfying?
The Assumptions
It can be helpful to really look and discover what it is that one is seeking. What is the nature of the drive in us that seeks to discover our purpose? Where are we looking and how can we find it in that place? Can a person tell another person what their purpose really is? These are some of the questions that can be ignored in our sometimes frantic and vague search.
The thoughts I will express here are certainly not the last word on the matter, but hopefully it can give us a good starting point. What I have discovered when I'm with a friend or client who is asking this type of question is that they are experiencing an 'emptiness' along with a great fear of that 'emptiness.' There is a consideration that if that emptiness is filled, that one will feel better, and that the way to filling it, will come from knowing one's purpose. But what is one seeking when they look for 'purpose?' Is it an answer that is focused on an external role, job or relationship that, once found, will hopefully take away the pain and doubt caused by this dreaded 'emptiness?' It is my view that what we are really seeking is relief from a fundamental anxiety that all of us feel, simply because we exist. It is arising out of the fact that we are alive and we don't know whether or not our life has any meaning. We are in real doubt about this and hope that if we find our purpose, we also will find our meaning.
But will we? If I tell someone that their purpose is to be a chef, CEO, spouse and/or parent, will that really help us? Sure, it can be helpful to learn of the role we can play in the world. I do not mean to trivialize this need. But will it give us the relief we are actually looking for in an existential sense? In fact, can any external factor give us this? Will money, success, fame, etc. give us the meaning we are seeking? I don't think it will and my guess is that most of my readers don't believe it either.
So, if astrology is to be of any real assistance to us in the deeper sense of which I am speaking, astrology needs to be capable of more than just advising us in external matters. For it to be helpful to us in our existential challenge, it must help us discover meaning. If it attempts to answer these important questions only by focusing on external factors, is it not limiting itself greatly and making itself irrelevant to the question of meaning and a sense of purpose that goes beyond the roles we play in life? And finally, if astrologers do this and only this, are we not contributing to the illusion and false hope that if we only know what we should be 'doing' in the external world, that we will suddenly become filled with a great sense of meaning and thereby cease to feel that quite genuine experience of 'emptiness' and the fear we have of that?
Astrology at Its Best – A Tool for the Discovery of Meaning
So, yes, astrology can contribute to our discovery of our purpose in the external world, but that is not when astrology is at its best. What astrology is capable of being is a tool that opens us to having a different relationship with our life and with the world in general. This is what can help us and can even begin a process where we can deal directly with the issue of 'emptiness' or lack of meaning we feel. How can astrology enter this area of life, an area usually reserved for religion, philosophy, psychology, etc.?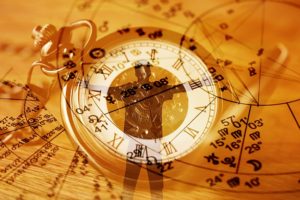 Actually, it is this factor that causes me to prefer teaching to consulting people only. Yes, an astrological consultation can be helpful as we navigate our way through our everyday life and confront the present problems we face. Astrology is indeed capable of assisting us in this. But when we begin to learn more about the world of astrology, something much bigger and more profound can occur. I asked several graduate students to tell me how the immersion in astrology affected them and all said that it changed their world. However, it changed them more on the inside than the outside. Their view of their life had become richer and their understanding of time and their relationship to it has transformed them. How can the study of astrology do this?
Here are some of their edited and shortened synopses, some of which have to be in my words rather than theirs:
When I realized (not just cognited) that my life revealed by my birth chart was linked to already existing archetypes, I felt that I was connected to Life itself and to time as well, i.e. past, present and future. I found that this feeling of deep and profound connection was reducing my sense of alienation and emptiness that had been my constant companion.
The more I studied my transits, the more I felt that at certain moments, I really was free to make choices that could send me in a much better direction than where I had been. I just needed to be more conscious of my programming or patterns, which astrology helped me to see, so that I could choose to operate in a different way. I didn't see astrology as forcing me to do things or controlling me, but as a tool for discovering my patterns which were controlling me and as way to greater freedoms.
The more deeply I got into the planets, signs, houses and aspects, the more I understood better ways to deal with my life. I had no idea there were so many levels to life. The more I understood, the more I felt free and could see that life is not meaningless.
It's all about learning. That's what life really is. I can go through life unaware of what I'm doing and never really learn from life or go through it with awareness and find that each day is an amazing opportunity to discover new things and grow.
When I had learned the astrology basics, I began to look at both good and bad events in my past. I looked at transits, progressions, solar arcs, etc. I was shocked to see that what was happening to me in my life, all the events which I believed were just random events, turned out to be cycles of unfolding and not random at all. Events which I thought were disconnected from one another, turned out to be completely connected. I just couldn't see it at the time. I was so immersed and focused on the crisis that I couldn't see it in a broader perspective. With time and perspective, this changed and a deeper pattern was revealed so that I began to feel that I was evolving rather than just revolving like being on a merry-go-round. Life had meaning, after all.
Astrology Reveals Life as a Process
When we see, even in a small way, that life is not a random, meaningless set of events, our way of Being-in-the-World changes and life becomes a much richer, meaningful set of opportunities from which we can learn and grow. Each day becomes full of meaning and discovery.
I'm certainly not suggesting that astrology is the only way, the only path to this, but it is one way. And when it is used in this way, it becomes one tool of transformation where we no longer feel that life is meaningless and empty. This is why I used astrology as a therapist and now use it as a teacher. When practiced in the ways that I've described, astrology can be a very powerful way of assisting us to move to higher levels of consciousness and even evolution.
This subject of this newsletter article has been motivated by the crisis of a close friend of mine. May it help this person as well as many of my readers. As always, I encourage you to respond to this article and express how it affected you.