---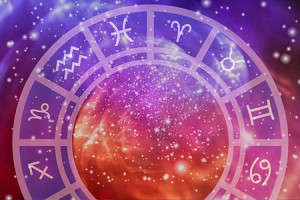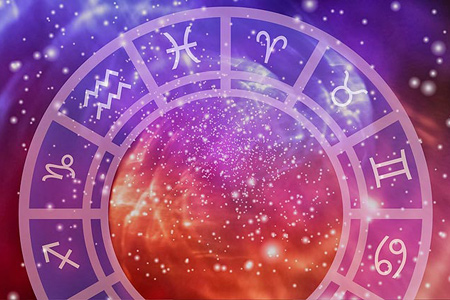 The dominant outer planet alignment of 2021 is yet again activated when the Sun in Taurus moves into the dynamic square between Saturn in Aquarius and Uranus in Taurus. The Sun, which represents our heart, our will and what makes us shine in the world, follows activations to Saturn/Uranus last week by Mercury, Venus and the Full Moon that intensified conversations, relationship issues and how we feel about them. The Sun first conjuncts Uranus on April 30, which commences a new annual cycle, then it forms a "crisis of action" first quarter square with Saturn on May 3. The faster moving planets serve to magnify the current peak moment in the approximately 44-year Saturn/Uranus cycle that often correlates to such themes as rebellion against prevailing authority, sudden systemic breakdowns, or conflicting desires between collective stability and autonomy.
In our personal lives, it can also correlate to constant disruptions in "normal" patterns that make it challenging to find a graceful rhythm in daily life. People I know have been reporting experiences that all seem to follow this theme. One minute they're working on something and making headway, then something urgent pops up that demands their attention. Or someone commences a needed procedure only to have a surprising revelation in the process that suddenly shifts attention to another urgent need before the originally planned task can be done. In general, there seems to be a constant need to adjust and refocus to maintain any sense of forward movement.
While frustrations can easily arise, looking at the larger archetypal picture of the purpose of this "crisis of consciousness" phase of the Saturn/Uranus cycle may help navigate the unsettling nature of our times. As we slowly move out of the pandemic-imposed period of isolation, it seems so much that was on hold is now demanding our attention. Yet any kind of irrational rush will be met with stop signs indicating a need for strategizing or at least proceeding with caution. Furthermore, any resistance to adopting needed changes can create unnecessary hardship. At this unique period in history, Saturn/Uranus seems to be a training ground for creatively managing crises, big or small. But on a deeper level, it is a call to master the art of living spontaneously and being present to the immediate needs of the moment, which can lead to a dynamic, vital and purposeful life.
With Saturn and Uranus in fixed signs, developing the ability to maintain stability through seemingly endless disruption is key. This energy is best managed with a flexible approach stemming from a well-developed skill set and an openness to innovation that constantly builds on our knowledge to adapt to changing needs. Ideally cross-training between basic life skills and psycho-spiritual integrity would allow us to successfully fulfil the demands of our "office" in the world. The Sun moving through this configuration could ignite an awareness of a soul purpose or deep-seated motivation to endure the rigors of individual development as we rise above common consensus and join with the cosmic intelligences in their grander evolutionary plan, even though we can't possibly know the fullness of what that means.
Mercury and Venus are still travelling close together in Taurus and between April 29 and May 8 they successively segue through alignments with Neptune in Pisces (opening sextile), Pluto in Capricorn (opening trine) and Jupiter in Aquarius (first quarter square). This could amplify the need to engage with others beyond superficial encounters. Taurus is a practical earth sign that teaches us to live life in sustainable ways. Mercury directs that focus on our manner of thinking and communicating. Venus, strong in the sign it rules, values enduring relationships that are supportive, deeply connected with the natural rhythms and beauty of life and sustained by simple expressions of love. The Mercury/Venus stimulating sextile with Neptune can give us the courage to face life's difficulties with compassion for ourselves and others; their flowing trine with Pluto offers the potential to tap into a profound sense of empowerment to move forward with a united purpose; and the "crisis of action" square with Jupiter challenges us to explore the impact of the beliefs and values that move us to do what we do.
On May 3, Mercury enters its home sign of Gemini where it will travel for an extended stay (through July 11!) due to its retrograde that begins at the end of May. Venus then enters Gemini on May 8 for a seven week visit through this air sign that represents ideas, how we perceive and communicate. This suggests our curiosity to learn from all kinds of sources, seen and unseen, and share the information we gather with others, is likely to increase over the coming weeks. Connecting and conversing with others is especially emphasized at this time when we need to figure out the best way forward in a post-pandemic reality. Communicating with the cosmic intelligences while in a meditative state is also essential. It opens our awareness to high quality information that can help us the determine the best way forward.
As the Sun pulls away from the Saturn/Uranus square, the Moon in Taurus pulls into it just before forming the New Moon with the Sun on May 11. As a fixed sign, Taurus is archetypally resistant to change, but if it has enough self-awareness to resist its own lower nature, it can work productively to ensure any needed changes will reliably function over time. To avoid the high entropy caused by intractability, we must take on the Taurus challenge of non-attachment, not just to tangible possessions but also to our fixed values systems and ways of being that have long outlived their usefulness. On the global stage, just when the end of the pandemic was in sight, the Saturn/Uranus crisis management energies are urgently needed to address yet another surge in cases and deaths affecting nations rich and poor. India is at an extreme crisis level we haven't seen before. "We have an access-to-vaccines problem, we have an emerging-variants problem, but we also have an everybody-is-really-tired-of-this problem," says an infectious disease expert in a recent Los Angeles Times report. The universal message here is that there is no going back to the way we were. We must release an old way of life that is unable to serve humanity's needs.
This new lunar cycle commencing in Taurus calls us to stay the course of treating the myriad pandemic-related crises in ways that can effectively respond to rapidly changing conditions. One shock in one tiny corner of the world has global repercussions regardless of where we are. There are no boundaries anymore that can contain these kinds of crises so we must build a bigger, stronger container that can handle the systemic shocks brought on by, say, one cargo ship stuck in the Suez Canal for a week, or a prolonged global pandemic, plus all the other devastating problems we face as the global population swells and natural resources plummet. Also on May 11, an opening sextile between Uranus in Taurus and Mars in Cancer infuses the lunar cycle with a heightened urgency to protect our global family as it activates the environmental activist within. The New Moon/Sun form an opening sextile to Neptune, the planet of unity consciousness, thus deepening our sensitivity, perhaps to our collective grief. The anima mundi and our collective soul are crying out for healing and a return to a harmonious, sustainable way of living with each other. That would be the Taurus way to love.