---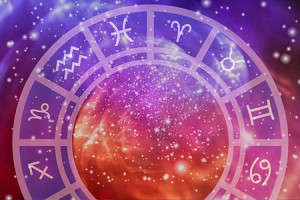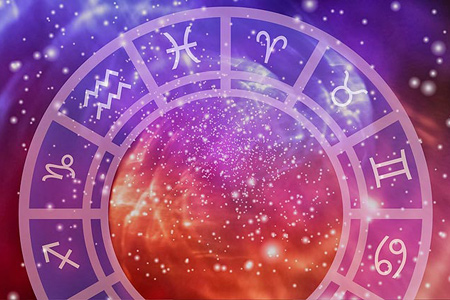 The alignments opening in this period support a shift in our perspective and open us to view the intense changes of 2020 as more manageable than we may have thought. We can do this! Mercury in Virgo forms a trine to Saturn in Capricorn on September 3 and a sextile to Venus in Cancer on September 4. Mercury is strong in Virgo, a sign it rules. It favors pragmatic analysis over unsubstantiated proposals, fact over fiction, humility over pride. Saturn in Capricorn, the sign it rules, is realistic and willing to do whatever work is necessary to support the public good. Venus in Cancer places an emphasis on relationships, especially people we feel "at home" with. Mercury in the sign that rules health threading the degree space between Venus and Saturn may correlate to more of us recognizing the very real need for protecting loved ones from the ongoing COVID-19 pandemic, perhaps because this easily spread, insidious virus is becoming more real to us as it touches people we know. The perception of taking responsibility may be seen as less a burden and more a knowing that it is simply the right thing to do.
Also, on September 4, Venus pulls into a square to Mars in Aries, fresh off its fractious engagement with the planets in Capricorn discussed in the last AstroCast. This is the first-quarter alignment that began with their conjunction in Virgo on August 24, 2019. The Venus/Mars cycle is archetypally related to a focus on the self in relation to other, and this "crisis of action" moment in initiating cardinal signs is about feeling an urgent need to act on seed ideas that unfolded at the time of the conjunction. Yet another tense alignment suggests an even greater need for conscious effort to manage our feelings and be cognizant of the consequences of our actions. The receptive, nurturing side of Venus in Cancer needs fairness and equality but if imbalanced may fear taking a stand to express those needs. Mars, strong in the sign it rules, may seek greater freedom to creatively express without having to conform to societal programming, but could also seek to dominate with a "my way or the highway" attitude. On a mundane level, this moment could correlate to a fierce maternal-like instinct to stand up for social justice.
After a couple weeks at the same degree, Mars turns retrograde on September 9. What unfolds now while Mars is at its most potent in an inciting alignment with Venus may foreshadow the central theme of the two-month Mars retrograde period, which synchronistically also ends with a Mars/Venus aspect. During the retrograde, which occurs entirely in Aries, we may need to address how we act and/or how we are received by others. By honestly engaging in this process we may discover unconscious imbalances between the anima/animus archetypes inherently expressing from the depths of our psyche. Are our actions for self alone or do they take others into consideration? Do we honor our need to express freely or are we giving in too much to the desires of others in order to keep the peace? On a mundane level, women's roles on the world stage may be reevaluated. For example, Kamala Harris received vicious racist tropes throughout her U.S. presidential bid, and they have only intensified since she became candidate for Vice President. During the Mars retrograde period, we may be destined to focus on how society fears strong women and resists their pioneering participation in positions of power.
In addition to Mars, the powerful stellium in Capricorn – Jupiter, Saturn and Pluto – as well as Uranus in Taurus and Neptune in Pisces are all retrograde, continuing a theme of profound personal and societal introspection that has been in effect much of the year. Hopefully we are focusing what Krishnamurti calls our "flame of attention" on who we are as human beings and how we express out in the world in relation to others. Transits more often correlate to internal shifts than they do external events, and the planetary message to open our outlook on life to new information is loud and clear. When the Sun in Virgo forms successive trines to Jupiter and Pluto in Capricorn on September 9 and 14 respectively, we may be more willing to make an effort to look at these matters. If we do, we could feel empowered to take responsibility for our transformation, and see greater opportunity as we release old viewpoints.
The Sun's alignments to Jupiter and Pluto occur just as Jupiter stations direct on September 12, which further amplifies the need to make what we do in our life truly meaningful. Jupiter has been retrograde since May 14, when the fullness of the COVID-19 pandemic and the multitude of related crises it has wrought was peaking. Jupiter turning direct marks a shift from an internal review of our philosophy and manner of expanding awareness and knowledge of life to more actively applying that which we learned from our reflections. With five planets still retrograde, forward movement may not noticeably pick up, but with Jupiter's archetypal enthusiasm enhanced as it pivots in a productive earth trine to the Sun, our spirits, vitality and will could certainly lighten up and make us feel more optimistic about the road ahead.
The Sun in Virgo also forms an opposition to Neptune in Pisces, the sign it rules, on September 11. This is the culminating "full moon" moment in the Sun/Neptune cycle that began with their conjunction last March, just as the pandemic crisis was beginning to unfold. Since then much of the initial confusion about whether or not the pandemic was even real has lifted and a general acceptance has set in that our world has permanently changed. For some, that shift occurred because it hit close to home. I personally know people who contracted the virus or whose family or friends have, and that totally changed the game for them. Not only did it become real, but so did their awareness of how their actions, such as wearing a mask or not, affect others. The Sun opposing Neptune, the planet that represents a holistic way of looking at life, suggests we may need to confront the resistance to recognizing our connectedness. As Krishnamurti said, "We may not like it; one may like to think that one is totally independent, a free individual, but when one observes very deeply, one is the rest of humanity." If we collectively accepted this notion, it seems we would act more from compassion than fear and be willing to sacrifice our need for freedom and independence in order to support the greater whole of who we are collectively.
Having entered Leo on September 6, Venus shortly thereafter segued into a square with Uranus in Taurus, which becomes exact on September 15. This is another tense alignment that elevates Venus related issues to the foreground, but this time they are challenged by the revolutionary force of Uranus, which when expressed on a spiritual level symbolizes being one's own authority and putting one's power in service to humanity. The future of humanity is at stake right now as our structures for living are undergoing a pandemic-induced radical restructuring. Venus in this "crisis of action" square to Uranus archetypally correlates to a great need to break free from a relationship or alliance that threatens that future. Venus will always seek peaceful means over violent ones to diplomatically resolve imbalances in relationships, but that does not mean it won't take a stand for what it values. At this great inflection point in history, may we collectively stand up for love, harmony and unity as representations of the future we want to move towards.