---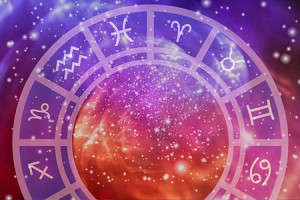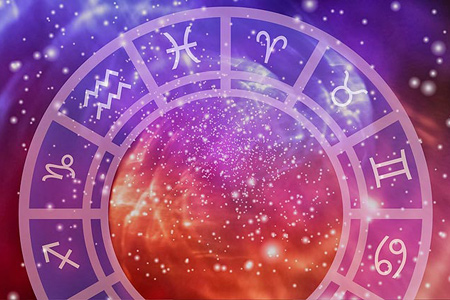 2020 will certainly go down in the history books. We don't yet know what will be written because we are still living it, and much has yet to be decided. For now, we must remain in this critical state of transformation and hold the space for what needs to happen. Apropos to this concept, the Sun enters Virgo on August 22. On a base archetypal level, Virgo is known for its criticalness and natural ability to spot disorder in how something manifests or how it can be refined. The higher abstraction of Virgo and its spiritual mission is Tolerance, which is much more than simply accepting perceived imperfections. As the sign that marks the transition from the development of the individual to the development of the relationship between individuals, as represented by the threshold between Virgo and Libra, this modest service-oriented earth sign must allow its individualized self, which it must work hard to actualize, undergo the transmutation of unification with others to create something entirely new.  The moment just before the unification occurs is a highly volatile one and tolerance is needed to withstand the intensity of embracing others who are different from us. The Sun moving into Virgo at a moment society is in the throes of such a state of metamorphosis offers an archetype to focus on that will facilitate preparing for the unification as part of our service to the process of evolution. But more than that, part of the Sun in Virgo's mission is to acknowledge the reality of our connectedness on a Being level instead of perpetuating a sense of separation.
As discussed in last AstroCast, Mars slowly marched through volatile squares to Jupiter and Pluto in Capricorn, correlating to increased tension and hyper focus on our leaders to do something to deal with the extreme crises brought on by the pandemic, including the utter disruption of our daily routines and the slow recovery from the resulting sudden economic depression. These transits are also triggering a climactic realization of just how badly our democratic processes have been systematically undermined. If we try to force our way through this mess, we could waste our energy on impotent efforts or even act recklessly in ways that could harm ourselves or others. While still in close alignment with Jupiter and Pluto, Mars segues into a square to Saturn in Capricorn on August 24, suggesting it would be wise to remain aware of the consequences before acting so as to ensure a productive outcome. Mars/Saturn contacts are often seen in the best athletes and military personnel who benefit greatly from applying their physical, managerial and strategic prowess in the most challenging situations with extreme discipline and respect for the rules of engagement. These are tough times and we are being called to face the challenge with great personal integrity and sense of responsibility for our actions.
The preponderance of archetypal earth energy underscores the need for a grounded approach during this period. In addition to the Capricorn planets, Uranus in Taurus and the Sun in Virgo, Mercury is also in Virgo, the sign it rules, from August 19 to September 5. This suggests a need to deal in facts and analysis rather than emotion. From August 25 to September 1 Mercury will form successive trines to retrograde Uranus in Taurus, then Jupiter, Pluto and Saturn all retrograde in Capricorn. That is a lot of flowing practical energy that may bring some relief to the intense pressure by directing us to the solutions we need to some of our immediate problems. Mercury/Jupiter correlates to extracting wisdom from the big picture. Mercury/Saturn uses logic and forthrightness in its approach; Mercury/Uranus stimulates innovative ideas; and Mercury/Pluto promotes transformation through bringing the unconscious to consciousness, thus opening us to our vast inner resources. In the midst of these trines, Mercury also opposes retrograde Neptune in Pisces, the sign it rules, on August 30, instilling sensitivity and compassion in this process as it challenges us to acknowledge the connection between body, mind and spirit in our analysis. Rather than picking apart and examining all the little details, Mercury/Neptune encourages us to see things holistically and absorb their essence rather than think about them intellectually.
August 25 through September 2, Venus in Cancer follows Mercury's pattern of aligning with the formidable Capricorn planets, but this time in successive oppositions to Jupiter, Pluto and Saturn. This suggests a focus on familial relationships, our personal values and where we belong or feel most "at home" with ourselves. Oppositions are challenging and can reveal a polarized situation that needs attention to resolve. When we experience a state of "dis-ease," Venus' dark side may be manifesting as vanity, jealousy, greed or repulsion. On a mundane level, struggling families (Venus in Cancer) could act to confront governmental organizations and others controlling collective resources (as represented by Jupiter, Saturn and Pluto in Capricorn) that seem to be serving their own political and profit agendas instead of fulfilling their social contract to help those in need through this crisis. Our social bonds and collective values in the U.S. are due for a reckoning with respect to the effects of the so called Republican "Southern Strategy" that strengthened racist policies after the 1960s civil rights movement in the form of widespread voter suppression, and unequal application of policing, legal and prison policies, all to the detriment of persons of color. Much public debate over confederate monuments, for example, pits those who favor basic human rights and social justice over those who prefer to stand by these symbols that painfully evoke slavery. Midway through its alignments with the Capricorn planets, Venus also trines Neptune on August 27, suggesting an intuitive, loving approach to personal interactions can sooth tensions and open us to listening to what others are experiencing as a way of resolving conflict through greater awareness and understanding.
Venus and especially Mercury move quickly so their transits are relatively fleeting, but as they align with the slower-moving planets they can trigger internal or external shifts related to more significant cycles. 2020 is a year when three new major long-term cycles are commencing: Saturn/Pluto, Jupiter/Pluto and Jupiter/Saturn. The major birthing pains we're experiencing is correlating to nothing less than the radical restructuring of how we operate on this planet. Innovation and creativity are key, but we can't fully embrace a new way of being unless the entirety of our being does so. As the Full Moon on September 1 unfolds, it does so in exact alignment with Uranus in Taurus, the Great Awakener. The disruptive Uranus archetype often correlates to the last straw or last clinging thread holding us to a past that no longer serves us. The New Moon of two weeks prior carried the theme of heroic creative personal expression. With the aspects described above galvanized in this culminating moment of the lunar cycle, may the discriminating and purposeful Virgo Sun and the compassionate and expressive Pisces Full Moon awaken us to our unique role in participating in this grand evolutionary experiment we're living. May it also ignite us to contribute our creative powers in service to the Unity of humanity.