---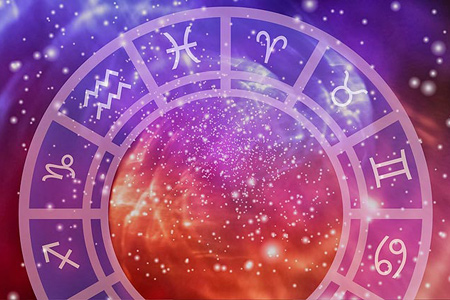 Five planets will shift signs over the next couple of weeks, correlating to a feeling of many cycles ending at once. We may be asking, where did the time go? What have I done? Or perhaps, what is my life about? Jupiter, in particular, has an emphatic need to find the meaning behind these questions, which will intensify as it changes signs. Jupiter, as the planet of philosophy, faith and enthusiasm, enters Scorpio on October 10 and remains there for the next 13 months. Further, Scorpio is the last sign Jupiter will traverse before it returns in November 2018 to its ruling sign of Sagittarius. This means that it's time for taking stock of its current 12-year cycle so we can successfully resolve any issues before starting the new cycle. It is also appropriate with Jupiter in Scorpio to look at purging anything that isn't working or doesn't meet a core necessity, including relationships as well as objects it may time to release. Jupiter in this intense sign is likely to correlate to a different way of looking at the process of "letting go." The planet that also represents unfettered freedom can inspire the notion that travelling light is a joy. We may therefore find great relief in releasing dysfunctional attachments because it brings with it an utter sense of liberation.
With the archetypal Teacher searching for truth in Scorpio, our lessons during this transit will likely to be about becoming more authentic and looking at our identifications with brutal honesty. Are we so consumed by a particular situation that it seems nothing else exists? Among other things, Scorpio rules sex so the urge to merge may be overwhelming at times during this transit. But looking at this from a deeper level, the psychic need to become one with another is considered an occult act of transformation, which is the underlying force behind Scorpio. In order to thrive under Jupiter in Scorpio's "all in" need for transformation, it is essential to be able to see the bigger picture and observe ourselves in any given situation while being able at the same time to maintain the intense passion for living fully in the present moment. As we travel through this area of the zodiac, the developmental challenge we must go through is, according to Dane Rudhyar, to learn "non-identification." With lucky Jupiter here, perhaps we will experience non-identification as Scorpio's gift.
With our philosophical focus now tuned into life and death matters, we may experience an increase in passion for everything. When Mars in Virgo squares Saturn in Sagittarius on October 11, for example, every obstacle to forward movement may seem like our very being is challenged. The planet of "go" at odds with the planet of "stop" is challenged to ensure there is purpose in each step and its motivating desire. Saturn brings a no-nonsense approach to what it touches so taking any encounter of obstacles personally will only delay resolution of them. At its highest expression, the Mars/Saturn planetary pair correlates to strategic action. The square can represent a tense, energetic battle as well so this could correlate to the steady force of planned military action.
Another significant configuration unfolding this week involves the Sun, Mercury, Saturn and Uranus. The long term trine between Saturn in Sagittarius and Uranus in Aries that began last December is now building into its third and final pass occurring on November 11. These archetypal opposites working together in a harmonious way can bring about surprising innovations in science or any kind systematic process. We may be open to reforming the structures through which our lives are ordered and, because of the easy going trine, welcome the changes rather than fearing them. Mercury in Libra segues from a sextile to Saturn to an opposition to Uranus October 12-15. Then the Sun in Libra does the same, commencing October 16 and going into next week. Mercury and the Sun travelling together in Libra represent the heart and mind united in focus on relationships and the graces of life that bring value to our existence. The sextile to Saturn emphasizes stability in these areas created through reliable common commitment. The opposition to Uranus may challenge this stability, possibly bringing about conditions for a sudden break up or status change in a relationship, especially if the needs of each party are not being met. Uranus asks us to be true to our selves and if the Libra expression tilts too far towards appeasement, some event may be necessary to jolt us back to recognition of our own needs. Saturn's influence on Uranus, however, could bring a desired change that is for the greater good, such as a job promotion or new partnership agreement that respects the unique contribution of each person. The Sun and Mercury in society-oriented Libra aligned with conservative Saturn and out-of-the-box Uranus can bring into balance the need for freedom of individual expression (Uranus) with the need for stability (Saturn).
Venus enters Libra, the sign it rules, on October 14, bringing even greater emphasis on finding harmony in our relationships as well as aesthetic refinement. Venus rules our values and in Libra, we will look to align with others who represent our priorities and affinities. The principle of attraction and repulsion comes to the fore under this transit – What do we want to draw towards us?  What do we want to disassociate with that does not serve our authentic being? Our allegiances determine how well we can establish a productive and graceful lifestyle. How well we interact with and empower others to express their greatest potential can also determine the opportunities that may be given to us. For example, we may be asked to take on a new role at work to help a floundering team. Venus in Libra will put forth the effort needed to have effective relationships founded on respect and value for the beauty and talents of each soul.
Here's the data (Pacific Time and rounded to the nearest whole degree unless otherwise noted):
October 10 – Jupiter at 0° Scorpio at 6:20 a.m.
October 11 – Mars square Saturn at 23° Virgo/Sagittarius at 6:37 a.m.
October 12 – Mercury sextile Saturn at 23° Libra/Sagittarius at 8:03 p.m.
October 14 – Venus at 0° Libra at 3:11 a.m.
October 15 – Mercury opposite Uranus at 27° Libra/Aries at 12:51 a.m.
October 16 – Sun sextile Saturn at 23° Libra/Sagittarius at 4:13 a.m.