---
The Implications of Reincarnation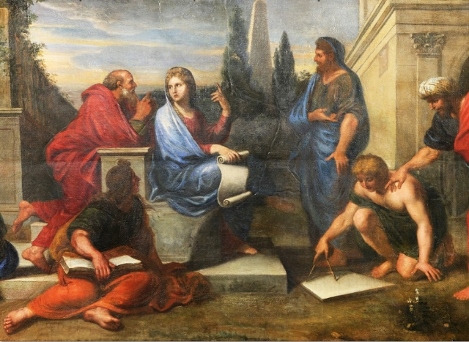 I imagine that many of the readers of this Blog either believe in or have had direct experiences of reincarnation. We see many interpretations in the religious and scientific community about what these experiences are or are not, but most are intended to invalidate the notion completely. But, none of that matters to me. I am one of those who have had enough personal experiences of the reality of many lives that I'm not likely to be persuaded by any negative view by a neuro-scientist, psychologist, or physicist, or Buddhist for that matter, etc. For me, since the reality of living many lives is so strong, what is more important are the questions that arise from this. I have questioned for a long time what the implications of reincarnation might be.
I want to tell you of a lunch I had with a person quite famous for doing past-life regressions and also for holding large and somewhat expensive seminars on the topic. I was excited to meet this person because I wondered what implications this person might have surmised about the nature of 'who' or 'what' we are that has the experience of many lives. So, I asked the following question: "If we believe that reincarnation is real, then what is the nature of that which experiences or lives these many lives?"
I was very surprised when the person admitted that they had never thought of that question. This shocked me. Is it not a logical and important question? I suggested that whatever is able to live many lives, its nature could not be a person, or an object, and could not be in space and time since 'It' was able to move from one body to another, from one set of experiences to another and another, etc. It cannot be a thing. I added that it must not be what we think of as ourselves nor could it be our memories, since we do not ordinarily have memories of any previous lives.
In classical Greek thought, there was mention of the 'waters of Lethe', which was one of the five rivers of the underworld of Hades, which was associated with forgetfulness and concealment of one's earthly life. A soul was required to drink of these waters so they would not remember their past lives. Why would this be required of the 'soul?' And, what is the nature of this 'soul'.
Identity and Memory
As I have contemplated what might be my essential nature I have had to explore the nature of identity itself, not just my identity. And this has taken me to recognizing that identity is inexorably linked to memory. If I did not have any memories, any sense of personal history, I would not have an identity.  So, why was I upset at an early age that I had forgotten where I was before I was born into this life? I sensed that something much bigger had been blocked.  I also wondered if I needed the identity known as Jim. Others definitely thought so and reinforced it at every turn.
To exist and have experiences, do we need to have an identity? Is identity nothing more than the totality of memories we retain? In this world, it seems so, but in our inner, private moments, can we wonder who we really are and whether we are more than the limited identity we consider ourselves to be?
This question led me to a search of religions, mystical and ancient teachings to see if anyone else wondered about such things and especially the elusive question, 'What is my nature?' Also, I have wondered if I am alone in this quest and question.
I have studied Hinduism, Taoism, Buddhism (Zen, Tibetan, etc.), Kabbalah, Gnosticism and other mystical teachings. I have used astrology, I Ching, Tarot, numerology and other symbolic systems. But behind all of it, every bit of it, was and is the question – 'Who or What am I'… and by this I mean, that which lives many lives. And what is its nature?
Are we only the identity we know ourselves to be? How do we feel about such a question? Is it not the most basic question of all, and even the most human?
What does it mean that I am able to ask such a question and share it with others who also ask it? Is an animal capable of such questioning? Why are we able to ask it, if there is nothing important in the asking?
And can life distract us from such inquiry? We must, after all, live our lives, make a living, perhaps raise a family, etc. Should we take a step back from the everyday busy-ness and ask these profound questions? Are they worth exploring?
The School I create each day and the courses I teach all have these questions at their core. They are held close within me at all times, whether or not I speak of it directly. And yes, they are still questions for me. I am not the source of answers. I have had experiences that point to certain things and these help me keep the inquiry alive in me.
In future musings I will share some of my thoughts about these questions, but they will be just that…musings. What I truly hope for is that some of my questions might stir or even ignite some of you to either begin to ask some of these questions for yourself or perhaps validate those of you who are already engaged in such 'musings' of your own.