---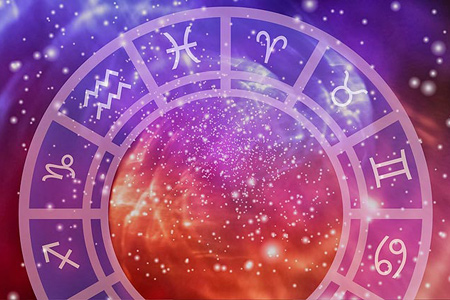 Since the beginning of May, we have been experiencing the inconjunct between Jupiter in Libra and Neptune in Pisces, providing the opportunity to move into a state of compassion when confronted with people with whom it may not be so easy to get along. Between July 17th – 18th, Venus will join Jupiter and Neptune which can increase our desire to move into a loving state in our everyday relationships. It is an opportunity to respond to the call towards the path of higher love. An inconjunct (150° angle) is a difficult aspect to understand for astrologers, because it is hard to describe. It can be like a presence just on the other side of an invisible wall. With Venus moving into this area of the zodiac it may manifest as conversations with loved ones that inquire into the nature of love and one's connection to each other.  Venus with Neptune challenges us to awaken to a new feeling that Rumi described as "a weather we walk in where everyone becomes it." It encourages us to see the person we care about as they are, for to do so is an expression of real love. The trine between Venus and Jupiter that follows makes it easier to love and understand the value of doing so for our own well-being. Further it might help us look at the quality of our daily relationships and see the grace and beauty within and our connection to humanity and even with the cosmos.
The July 19th trine between Mercury and Saturn provides the potential to find ways to think through issues clearly and practically. Since Mercury in Leo represents creative thinking and Saturn in Sagittarius signifies practical based philosophies, we can think about problems in a creative yet productive way. We can see simplicities that make complexities easier to work with. Thoughts that may have been swirling aimlessly around a problem can fall into place under this transit and bring workable solutions to the situation.
The main planetary action unfolding all week begins with the square between Mars in Cancer and Uranus in Aries on July 17th. It is an exciting time that may carry a sense of urgency as well as the need to do something 'NOW.' With the Sun joining it is a highly energizing period and can provide the confidence that anything can be done. Their square to Uranus suggests that we should be wary of becoming reckless. Cancer and Aires are cardinal signs so we may feel a strong drive to start something new. This is fine, but remember that some projects simply take time and there's rarely any need to rush.
On July 20th and July 22th the Sun and Mars move into Leo, meaning the passions are strong. With so much hot air swirling around, we may be filled with inspirational ideas, although it may be difficult to actually manifest something. The Moon moves into this configuration, forming the New Moon in Leo on July 23rd that is tightly aligned with Mars and Uranus. This period can feel dramatically exciting, fresh and fun, with a strong need to cast about as many seeds as one can possibly produce. It can even feel like jumper cables are providing an adrenaline rush of sudden inspiration. In Dane Rudhyar's words about Leo, we may feel "illumined from within by solar ecstasy."
The gift of Leo according to Rudhyar is "Simplicity," which is awakened by a conscious movement to overcome duality and drama with stillness. According to Rudhyar, Simplicity also relates to Truth, which is "completely and solely what one is without any adulteration, admixture, or conflict." With the gift of simplicity, Leo learns to shine without casting shadows. There is recognition that each of us can be a radiating sun, not just oneself. In the space of simplicity there is no need to make another feel less than in order to feel oneself glow brighter. We turn within and know that our golden self is exalted when we are loyal to that which is our true Self. With that we become "resolved into unity… which is peace."
Here's the data (Pacific Time and rounded to the nearest whole degree unless otherwise noted):
July 17 – Venus square Neptune at 14° Gemini/Pisces at 7:34 a.m.
July 17 – Mars square Uranus at 28° Cancer/Aries at 6:35 p.m.
July 18 – Venus trine Jupiter at 15° Gemini/Libra at 1:08 p.m.
July 19 – Mercury trine Saturn at 22° Leo/Sagittarius at 12:16 p.m.
July 20 – Mars at 0° Leo at 5:20 a.m.
July 20 – Sun square Uranus at 28° Cancer/Aries at 5:24 p.m.
July 22 – Sun at 0° Leo at 8:16 a.m.
July 23 – Moon conjunct Sun (New Moon