---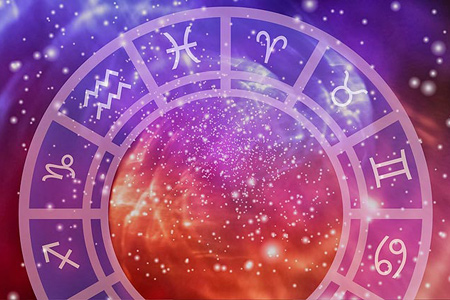 Venus really got down to business when she entered industrious Capricorn a couple of weeks ago.  The feminine force in the sign that rules governments, corporations and organizations has been making an impact in the news since then.  Here's a sampling of the headlines: President Obama established new rules for closing the gender pay gap in the U.S.; Planned Parenthood was vindicated when a grand jury indicted the anti-abortion activists who created a smear campaign video against the non-profit dedicated to serving women since 1921; only female members of Congress showed up for work at the Capitol after a record breaking blizzard (oh, the sly irony of that); Barbie is now available in "more realistic" shapes, sizes and colors; and Hillary just broke a record by being the first woman to win the Iowa caucus.  Apropos to the "As Above, So Below" correlational theme of cosmological studies, Venus may soon surpass the productive pace she's been setting as she juggles duties between two major configurations unfolding during this period.  Hoisted into astral prominence during this time, Venus' activities in the heavens may ultimately reflect breakthroughs here on earth.  Her issues mirror our issues, among them women's rights, or the rights of any suppressed group for that matter, as Venus is interested in equality for all.  Where there is imbalance, she makes a play to correct it.  She lives to form cooperative alliances and she understands the intrinsic harmonic value of beauty for its uncanny ability to calm the savage beast within, or at least to touch the soul with understanding.  Consequently, the arts in all its expressions are her domain as well.  In Capricorn, Venus is moving through the boardrooms and governing halls that collectively determine the structure and organization of society, making her case as she develops relationships that will support her endeavors to bring parity between the haves and the have-nots, liberals and conservatives, men and women, to name a few of the areas currently exhibiting psycho-socio-economic imbalance.
February 5th to 6th, Venus follows in Mercury's star steps of the previous week (see last AstroCast) when she moves into the degree space of the years long, era-defining 90° square between Uranus in Aries and Pluto in Capricorn, which potently remains within two degrees until mid March.  Their tension-filled interaction is correlating to complex fundamental structural shifts in our society and on a personal level teaching us the effectiveness of the strategic use of power over highly reactive outbursts of anger to overhaul that which isn't working anymore.  When the faster moving planets trigger this revolutionary and transformational duo, things tend to happen in a way that is hard not to notice.  It is now Venus' turn to tap into the elemental force of Pluto, which is capable of bringing about dramatic turns in places where there is dire need of a makeover.  When Venus shares Pluto's space in Capricorn she has backroom access to his power source and becomes a formidable participant in foundation building operations.  As long as she holds the space for her own innate purpose to express and doesn't succumb to Pluto's dominant nature, she can influence the big decisions so that they are more equitable for all involved.  Segueing on to Uranus, Venus embraces the element of surprise that he brings to the table, his penchant for breaking free of all that binds him to a past, or a person, that no longer serves, and his futuristic perspective that can see novel solutions by always peering over established boundaries.  In effect for about a week on either side of the exact aspects, the call for a revolutionary change at the United Nations is already being heard.  A recent Ms. blog post lays out many solid reasons why the next head of the U.N. should be a woman: "Here in the United States, Rep. Carolyn Maloney (D-NY) is leading 57 members of the House in advocating for the next secretary-general to be a woman who has a strong record of promoting gender equality globally."  Since Ban Ki-moon's assignment concludes at the end of 2016, these calls in the media and in those hallowed backrooms are sure to intensify.  Also on February 6th, the Sun in socially conscious Aquarius forms a sextile to Aquarius' ruler, Uranus in independent Aries that supports Venus' campaign for gender balance.  With more primaries just around the corner, Hillary may continue to shatter glass-ceiling records on the campaign trail to the U.S. presidency.   In our personal lives the Venus/Uranus planetary pair may have us tuning into our creative intuition to recalibrate where we experience imbalance or at the very least to seek the unique.
Throughout this entire two-week period, Venus travels in tandem with Mercury in Capricorn, remaining about four degrees apart from the Messenger planet for most of the time.  Therefore just as Mercury's confrontation with Uranus and Pluto is waning, Venus kicks into it.  Since Mercury is still travelling rather slowly after turning direct a couple of weeks ago, Venus has nearly caught up to him at this point and although they never form an exact conjunction, Mercury aligns with Venus' in her second astral gig unfolding February 6th through 13th that also involves Jupiter and Mars in a harmoniously energizing mini-grand trine.  Venus and Mercury in close proximity bring out the orator in the diplomat and the artist in the teacher.  Together they endeavor to communicate lovingly and are well aware of what pleases so the ability to sell an idea or anything else is heightened.  Turning on warmth and charm becomes their modus operandi for expressing.  Forming a trine to Jupiter in Virgo, the Venus/Mercury pair receives a welcome infusion of optimism to go with all that sweetness, as well as an expanded perspective.  The advantage of having the Big Picture comes with the special addition of that sense of knowing that developing situations will go in the desired direction.  Call it luck, or see it as the esoteric alchemy that happens when all psycho-spiritual channels are clear and present, and therefore we simply know the right thing to do, or not do with no advance notion about it.  Jupiter in Virgo has been correlating to better jobs reports and also judicial advancements in the workforce such as the new equal pay laws.  As Virgo is a feminine sign which rules the daily routines that organize our life, including employment, Jupiter here is tasked with bringing enthusiasm and confidence back to those with a strong work ethic.  His alignment with Mercury and Venus in Capricorn creates a window of opportunity to manage up by pitching win-win business solutions.  Adding a dose of sexy assertiveness, Mars in Scorpio sextiles Jupiter and Venus from their midpoint, mobilizing the players to be all in.  Mars' harmonious contact with the "benefics" relaxes what might otherwise become competitive power plays into sheer love of the sport.  Game on!
Those benefics will probably need to work overtime to remind Mars of what he is working so hard for when he squares off with the Sun in Aquarius on February 7th.  Testy reactive behaviors could be triggered but any pent up energy would be much better spent at the gym, before going in to tackle any sticky problems with the team.  This aspect leads right into the New Moon in Aquarius on February 8th, which emphasizes the importance of working together to achieve a group-oriented goal, the more all-encompassing the better.  As long as his energy is channeled into a worthy cause, Mars plugged into the New Moon has the potential to provide the force and stamina required to make significant progress.  The annual union of the Sun and Moon in Aquarius brings us back again to a humanitarian approach to life, one that is not tied to tradition but always looking for ways the organization of society can function with the maximum amount of individual freedom (in case this sounds really familiar, the United States has its Moon in Aquarius).  Representing the commencement of a new cycle, this month's Aquarian theme explores how we can be at once a totally free non-conformist and an integral part of the global network of humanity.  How can we answer to our own truth but not have to live in emotional exile in order to avoid society's pressures to fit inside the box?  What we will and what we feel become one at the New Moon.  Give the Aquarian intellect a long enough lifeline to thrive in the unfettered quadrants of space and she'll periodically come back from her outpost with breakthrough visions of a brilliant new way to be.  Perhaps we won't have the strength to think as independently as she to adopt it right away but rest assured, the Aquarian vision is generally the leading indicator of the next wave of cultural evolution.  As a mirror to a much larger cycle – the Age of Aquarius – during this lunar cycle may we experience the truth embedded deep in our DNA that supports us not only being who we are meant to be, but also the compassion to allow others do the same no matter how different they are from us.  If we are following our cosmic truth then most rules of engagement with living beings really aren't necessary as we would naturally honor and respect the organizational principles that keep our networks – human, technological, structural, ecological – humming along in divine order, much like the cosmos.
Emphasizing the unconventional Aquarian archetype for the near future (at least until the Sun enters Pisces), both Mercury and Venus, still travelling in tandem, join the Sun in Aquarius within a few days of each other.  Mercury's ingress on February 13th represents the symbolic shift from pragmatic to innovative thinking.  Mercury in Aquarius for the next three weeks may influence us to be more scientifically minded.  Hard-wired to embrace the latest in technological advancements, his emotional coolness may make relating to others somewhat challenging as intellectual approaches do not always provide the best solutions for the problems of the human spirit.  However, his advanced skill in detached observation makes him a great third party counsel.
Following Mercury's lead, Venus enters Aquarius on February 16th, leaving behind the last vestiges of business-like propriety they both exhibited while travelling through Capricorn.  It's a free for all now, with an anything goes attitude towards social expression, the quirkier the better.  Venus here revers Bohemianism, seeing its practitioners as endowed with arcane knowledge.  To her, cultural norms are the death knell to really living.  Spending about four weeks under the influence of this independent sign, Venus will show us the value of free association with different types of beings, celebrating the uniqueness each brings to the social network.
Here's the data (using Pacific Time and planetary positions rounded to the nearest whole degree, unless otherwise noted):
February 5th – Venus conjunct Pluto at 16° Capricorn at 5:12 p.m.
February 6th – Sun sextile Uranus at 17° Aquarius/Aries at 8:39 a.m.
February 6th – Mercury trine Jupiter at 23° Capricorn/Virgo at 10:45 a.m.
February 6th – Venus square Uranus at 17° Capricorn/Aries at 2:03 p.m.
February 7th – Sun square Mars at 18° Aquarius/Scorpio at 4:08 a.m.
February 7th – Venus sextile Mars at 18° Capricorn /Scorpio at 7:01 a.m.
February 8th – Moon conjunct Sun (New Moon) at 19° Aquarius at 6:39 a.m.
February 9th – Venus trine Jupiter at 22° Capricorn/Virgo at 11:54 p.m.
February 13th – Mercury at 0° Aquarius at 2:43 p.m.
February 13th – Mars sextile Jupiter at 21° Scorpio/Virgo at 2:59 p.m.
February 16th – Venus at 0° Aquarius at 8:17 p.m.