---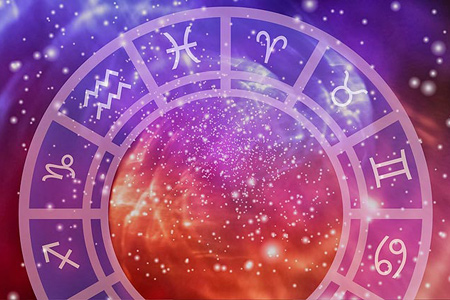 When I first contemplated studying meditation with Jim Sher I was a bit skeptical I could do it.  I told him about my experience trying to quiet my mind.  A long time ago I tried meditation; just sitting with my eyes closed trying to force my busy little mind to stop thinking.  Ha!  My thoughts would go every which way, far out into a projected future, deep into shape-shifting memories of my past, worrying about how to heal my wounded psyche so I could have harmonious relationships with others, just to name a few trains in the grand central of my brain.  In response, Jim gave me one of those light bulb moments I'll never forget:  "You don't have to quiet your mind.  You just have to observe it."  That statement hit me like a lightning bolt.  You can't imagine how excited I was when it suddenly dawned on me what he was saying.  After long ago concluding I could never quiet the unruly mind I was given (I was sure others had different minds that were easily disciplined), I lit up: "Just observe?  That's it?… I can do that!"  I could barely believe it was so simple and yet it had a profound effect on me, especially over time as I practiced it.  How ironic that the simple act of observing a runaway train has the effect of disengaging its engine.  In the As Above, So Below department, this period is brimming with potential to observe our deepest most hidden thoughts and bring about an awakening.  Not only does the Sun enter the sign of the archetypal Observer (Aquarius) but also the planet of the archetypal mind (Mercury) takes center stage as it engages with the life-changing Uranus/Pluto square.
On January 20th, the Sun leaves the bustling cityscape of civilization behind and enters Aquarius – outpost territory for the keepers of humanity's future.  The Sun in Aquarius takes the long view of current trends, seeing the road down which we collectively travel, sufficiently detached from his participation as an individual player to see the effect the collective movements of all players have.  From this observation point he coolly assesses the evolutionary potential of collective conscious movement towards the future through innovation and change.  When needed, he interjects revolutionary movements to breakdown crystalized thought forms, as forceful as necessary to meet the equally resistant static nature of the established order, to allow progression towards the ideal of what we can be as humans, which is a perpetually blossoming state of being.  The Sun's annual sojourn through Aquarius, the first zodiacal sign to have its full footprint in this New Year, represents a time when we are all looking ahead to see as far down the road of 2016 as we can and see the potential for where we can go.  If we allow ourselves to be lifted up from the normal ground level point of view to the Aquarian Sun's space-based galactic vista we may more easily see what course corrections are necessary to allow for personal and collective progress.
In the final days of his retrograde period Mercury in Capricorn forms a dynamic alliance with the long term Uranus/Pluto square, which although waning is correlating to still developing seismic shifts in the structure of society.  His pace significantly slower than normal and therefore his influence greatly amplified Mercury first backs into the alignment January 20th to 22nd with a square to Uranus and conjunction to Pluto, then turns direct on January 25th still tightly aligned with the outer planets, and subsequently heads directly back through their degree space January 29th to 31st.  In effect for nearly three weeks in all, with Mercury's pivoting moment as the central point in the timeline, the profound nature of the outer planets' influence on the way we perceive and communicate may be passionate to put it mildly.  The Mercury/Pluto planetary pair is deeply probing, psychic in nature with its uncanny ability to tune into the underpinnings of surface life.  Their strengths as information gatherer and occultist merged as one in structure-minded Capricorn can lead us down the anchor line of thought to the foundations of our belief systems.  The Mercury/Uranus alliance acts as the lightning bolt that delivers cognitions from those depths to the light of day.  Under this prolonged three-planet configuration we may experience profound truths that provoke revolutionary movement.  For a key to what may be rocketed into examination during this time, look to what was launched during Mercury's first pass of the Uranus/Pluto square December 19th to 20th.  While hot button issues such as terrorism and the refugee crisis were making headlines on the global stage at that time, perhaps our leaders may be compelled to take a deeper look at the root of these crises in order to find innovative solutions.  In a bit of synapse stimulating synchronicity, the Sun moves into Aquarius on the same day Mercury first squares Uranus, the great Awakener that rules Aquarius.  Tuning into our inner observer as the cosmos doubles down on the iconoclastic Uranian energy will heighten the probability we will experience some kind of sudden breakthrough.
Venus provides an energetic shift in the midst of the Mercury/Uranus/Pluto intensity that should have a grounding effect, adding a socially elevated perspective to our interpersonal contacts.  Entering Capricorn on January 23rd, Venus segues from the adventure of forming new relationships, to zeroing in on those she wants to develop into long-lasting alliances.  The vibration of Venus in Capricorn compels us to evaluate how the people in our life snap to what Jim Sher calls our "purpose line," the unique road we each travel which becomes more focused and dedicated over time as we determine what is truly important to us.  According to Dane Rudhyar, Venus here rises above typically emotional-based relationships with an "inner urge to transform the personal meaning of life into something far beyond its normal reach."
The Full Moon on January 23rd electrifies the energies at play during this period, highlighting the divide between the individual and humanity. The seemingly inherent conflict in the monthly opposition between the luminaries that pits polarized points of being against each other, can be enlightened when looking at this aspect from a process-oriented point of view that embraces the challenge to re-polarize.  "It means," says Rudhyar, "transferring the center of one's being from the level where what is represented by the opposing astrological factors operates unconsciously, compulsively and essentially rooted in biological imperatives, to the level of being at which 'mind' – objectivity and conscious understanding – dominates and purposefully directs activity."  The annual challenge between the Moon in Leo and the Sun in Aquarius is to find the common ground in all we strive for by celebrating the unique creative contributions each one of us makes (Leo) to the shared network of human beings on earth (Aquarius).  The opposition is the "realizing" phase of the cycle, a culmination of growth that in the case of this lunar cycle began at the New Moon on January 9th, which was aligned with the epoch-defining Uranus/Pluto square.  What intentions were set at that time?  Under the dramatic Leo Full Moon, further intensified by the Mercury/Uranus/Pluto intrigue, we may now see what we have the potential to manifest this year as a result of our daily choices.  We may also realize that we are playing one very important part in the grand theatre of life.
A series of sextiles in the final days of this period offer invigorating, constructive energies to support the process of integration that undoubtedly will be happening after the recent revelatory aspects.  The businesslike approach to love that Venus experiences in Capricorn is softened by her sextile to Neptune in Pisces on January 30th.  Neptune channels her sense of responsibility in relationships into a form of sublime service and opens her to imaginative ways of expressing her commitment.  On February 3rd, Mars in Scorpio sextiles Scorpio's ruler, Pluto in Capricorn, plugging into the occult source of his power and personal magnetism.  Pluto amplifies Mars's innate sense of courage and gives him the endurance and tenacity to push beyond his own limitations.  Also on February 3rd, the Sun in Aquarius sextiles Saturn in Sagittarius, making discipline seem easy and rewarding, and not just on a personal level: social networks run smoother, travelling far and wide gains purpose and innovative practicality becomes downright sexy.
Here's the data (using Pacific Time and planetary positions rounded to the nearest whole degree, unless otherwise noted):
January 20th – Sun at 0° Aquarius at 7:28 a.m.
January 20th – Mercury square Uranus at 17° Capricorn/Aries at 10:28 a.m.
January 22nd – Mercury conjunct Pluto at 16° Capricorn at 2:04 a.m.
January 23rd – Venus at 0° Capricorn at 12:32 p.m.
January 23rd – Moon opposite Sun (Full Moon) 3° Aquarius at 5:46 p.m.
January 25th – Mercury station direct at 15° Capricorn at 1:50 p.m.
January 29th – Mercury conjunct Pluto at 16° Capricorn at 9:52 p.m.
January 30th – Venus sextile Neptune at 8° Capricorn/Pisces at 8:45 a.m.
January 31st – Mercury square Uranus at 17° Capricorn/Aries at 7:41 p.m.
February 3rd – Mars sextile Pluto at 16° Scorpio/Capricorn at 2:47 a.m.
February 3rd – Sun sextile Saturn at 14° Aquarius/Sagittarius at 10:18 a.m.