---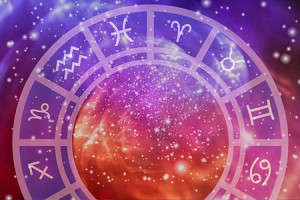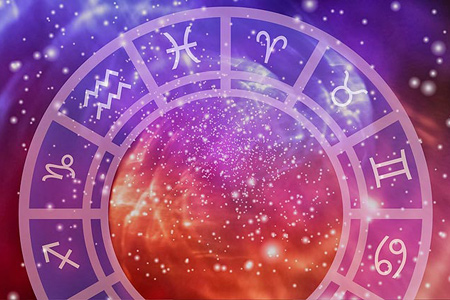 The forces of empowerment may have a field day or two during this period as multiple planetary configurations coalesce to disrupt the very metastructures upon which our material reality is based.  Traditionally suppressed voices may raise a few decibels in an emancipatory chorus that awakens others of their mindset and perhaps generate some form of upheaval for the entrenched establishment.  Card-carrying members of the women's or civil rights movements, the youth brigade or the climate change corps, and yes, those who work to break through any form of unconsciousness that impedes transformational growth, will have the planets at their back propelling them to push for radical change.  Even if what happens during this two week period may seem inconsequential, in the larger perspective of the overarching cycles at play, it may mark a significant shift point.  The Sun in Libra triggers the elemental volcanic energy when he squares Pluto in Capricorn on October 6th, which commences a five-day march for freedom that culminates when he opposes Uranus in Aries on October 11th.  To the untrained mind, the Sun encountering Pluto's stealth forces may only be sensed as vague rumblings beneath the surface of conscious awareness.  However, by the time the Sun completes his translation of the epochal duel between Pluto and Uranus by forming an initiating cardinal T-square configuration with them, he segues from his under-the-radar encounter with Pluto to a shock-value confrontation with Uranus.  While the faster moving planets will be making hard aspects to the Uranus/Pluto square on a regular basis through the end of this decade, and continue to instigate intense manifestations of change, when coinciding with other powerful planetary movements as they do during this period, even the most startling internal revelations may lead to a paradigm shift in how we perceive our world.
Concurrent with the Sun engaging with Uranus and Pluto, Jupiter in Virgo, a planetary dynamo in his own right, combines his own assets with Pluto in an open channel trine aspect on October 11th that manifests as a cartel of power and influence impervious to any resistance the elemental forces compelled to express may meet.  Furthermore, Mars has been catching up to Jupiter in Virgo and joins the alliance with his martial might October 15th to 17th when he trines Pluto and conjuncts Jupiter.   With this potent triad of Pluto/Jupiter/Mars alone, it is hard to imagine that the status quo will be in any way acceptable; add in the electrifying, potentially brilliant Sun/Uranus duo squaring off with Pluto, and we have an amazing opportunity to overcome our own internal resistance and create a new way of being for ourselves.  The Sun in Libra is the initial trigger, bringing his essential need for cooperation and collaboration with others to the solution table.  Mars in Virgo, brings up the rear of this planetary coalition, passionately throwing himself into the work of metamorphosis, while Jupiter in Virgo sees it all as being in service of the grand plan to expand our point of view and experience the adventure of consciousness.  Uranus is the original Kickstarter, insisting on the truth no matter how unsettling it may be.  Pluto here is the kingpin in both configurations so perhaps will exert the most authority during this time.  Intensifying whatever he touches, Pluto demands focused attention on the matters at hand.  He reveals and makes us recognize the darker side of our nature and profoundly understands the destructive, devolutionary effects of power in the clutches of the ego.  When we accept that we are merely the steward of the kind of power Pluto represents, rather than the creator of it, our efforts at internal or external transformation will ultimately be more effective.
A third significant concurrent celestial pattern unfolds October 6th to 13th, but is in effect throughout this time frame and serves as a stabilizing factor that may act as an anchor to the potential volatility of the other alignments.  Mercury in Libra, moving very slowly as he shifts from retrograde to direct motion on October 9th, forms a stimulating sextile with Saturn in Sagittarius that endures for a couple of weeks, and may coax us into practicing mental discipline to neutralize our susceptibility to erratic or impulsive behavior.  The Mercury/Saturn planetary pair can be the voice of reason in a chaotic environment.  Mercury's emphasis during his retrograde period in Libra has been on relationships, how we view them, how we communicate in them and how balanced they are.  With Saturn at his back, he becomes the teacher on the subject able to cut through the clutter and bring greater definition to how we feel about the way we relate to others.  This could also lead to clear and reasonable emancipation proclamations for those exploited groups yearning to break free from that which suppresses them.
In addition to the stability offered by Saturn during this potentially tumultuous period, Neptune's calming, compassionate vibration permeates the atmosphere throughout this period as he aligns with the archetypal lovers Mars and Venus.  The planets of courage and love in Virgo successively opposing the planet of transcendence in Pisces offer an alternative engagement with the divine romance.  Neptune in his home sign of spiritual Pisces inspires Mars and Venus to be the ideal of themselves and place their combined charm, warmth, creativity and personal magnetism in the service of something greater than their own personal love.  Mars under Neptune's sway puts his sympathies into practice by fighting for the underdog.  He is the spiritual warrior armed with unconditional love.  Neptune guides Venus to take the art of relating to a sublime level where she sees and supports the pure potential in others no matter how imperfectly they express.  Exact on October 6th and October 16th respectively but in effect most of this period, this counter movement to the other major planetary currents during this period emphasizes the link between the micro and the macro that is the essence of the Virgo/Pisces polarity and how an individual point of light will always be an integral part of the sum of light in the cosmos.
As the ruler of Libra, Venus is all about love, beauty and art, and for the month she is in Virgo, commencing on October 8th, her expression of these things becomes highly refined.  In Virgo, Venus is the purveyor of etiquette, which in all its efficiency has the purpose of elevating social behavior to an art form while it eliminates chaos in relationships between individuals who ultimately benefit from the road map Venus provides in navigating the vast expanse of idiosyncrasies between individuals expressing their uniqueness.  With Mars as her consort during her stay in Virgo, Venus hangs up her Virgin mantle in favor of the embodiment of a couple striving for the purest expression of love and their association with Neptune takes this to a seductively sublime level.  Before her opposition to Neptune, however, Venus enters into a square to Saturn in Sagittarius, exact on October 10th but also in effect for most of this period, which adds a serious tone to the affairs of the heart.  If Venus doesn't sense the potential for longevity in a relationship, it is highly probable under Saturn's influence that her affections will naturally wane.  She knows it takes effort to make a relationship work and if both sides aren't willing to make it happen, everyone will be better served by moving on.  Segueing from Saturn to Neptune between October 10th and 16th, Venus essentially threads the slowly developing square between them that will become exact in late November, adding her collaborative influence to their emergent directive to find enchantment in reality.
Amidst the crisscrossing passion plays of this period the New Moon in Libra on October 12th emphasizes the need for collaboration and cooperation between the participants.  Having balanced partnerships in life is paramount to the Sun and Moon conjoined in Libra.  No matter what the endeavor, the power of two or more working harmoniously together as part of a greater whole represents the evolutionary progression from the lone wolf setting off on his own path.  With Uranus, the ultimate lone wolf in Aries, closely opposing the New Moon, this theme is exponentially emphasized.  Finding the balance between expressing as a unique individual and as a part of a partnership or group may ultimately rest on determining the most authentic approach.  Rules of engagement that fail to evolve with ever changing conditions can put a chokehold on growth but failure to willingly engage with our fellow travelers here on earth can only lead to alienation and arrested development.  Leveraging Uranus in Aries' inventive spirit during this new lunar cycle could open new pathways to relating that will lead to greater ease for all.
Emphasizing his dominance during this time, Pluto in Capricorn comes full circle from making the first aspect at the beginning of this period, to making the last when he squares Mercury in Libra on October 22nd.  Expressing through the signs of Capricorn and Libra, Pluto and Mercury will be focused on the fundamental integrity between beings that is required to maintain a balance of power.  This planetary pair sees knowledge as power and the pursuit of it, internally or externally, can be like looking for buried treasure – an obsession that can only be mitigated by setting an intention to reason from the depths of the heart.
Here's the data (using Pacific Time and planetary positions rounded to the nearest whole degree, unless otherwise noted):
October 6th – Sun square Pluto at 13° Libra/Capricorn at 7:12 a.m.
October 6th – Mercury sextile Saturn at 2° Libra/Sagittarius at 4:00 p.m.
October 6th – Mars opposite Neptune at 7° Virgo/Pisces at 7:53 p.m.
October 8th – Venus at 0° Virgo at 10:30 a.m.
October 9th – Mercury station direct at 1° Libra at 7:58 a.m.
October 10th – Venus square Saturn at 2° Virgo/Sagittarius at 5:31 p.m.
October 11th – Jupiter trine Pluto at 13° Virgo/Capricorn at 4:37 p.m.
October 11th – Sun opposite Uranus at 19° Libra/Aries at 8:49 p.m.
October 12th – Moon conjunct Sun (New Moon) at 19° Libra at 5:06 p.m.
October 13th – Mercury sextile Saturn at 2° Libra/Sagittarius at 2:55 a.m.
October 15th – Mars trine Pluto at 13° Virgo/Capricorn at 8:31 p.m.
October 16th – Venus opposite Neptune at 7° Virgo/Pisces at 7:54 p.m.
October 17th – Mars conjunct Jupiter at 14° Virgo at 3:40 p.m.
October 22nd – Mercury square Pluto at 13° Libra/Capricorn at 2:20 p.m.