---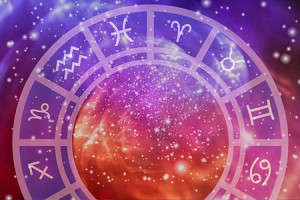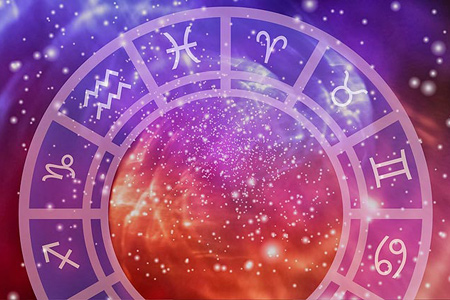 The call for freedom comes in many shapes and sizes, as well as decibel readings. The noisier ones that make the headlines are only a small fraction of the bold and sometimes fierce drives for independence playing out around us. When tanks and bombs, beheadings and mass child abductions, race riots and police brutality, "man made" natural disasters and the economic plundering of the earth come into it, it takes a lot of effort to avoid hearing about it (ostriches everywhere know what I mean). But it is the quieter movements that also deserve to be heard, and that is just the point that UN Women Global Goodwill Ambassador (and master witch of Harry Potter's world) Emma Watson makes in her subtly impactful speech at the United Nations that launched the HeForShe solidarity movement for gender equality. Her soft, feminine voice calls for freedom from learned and generally accepted gender role-playing handed down for eons. "Men don't have the benefits of equality either. We don't often talk about men being imprisoned by gender stereotypes, but I can see that they are, and that when they are free, things will change for women as a natural consequence. If men don't have to be aggressive in order to be accepted, women won't feel compelled to be submissive. If men don't have to control, women won't have to be controlled. Both men and women should feel free to be sensitive. Both men and women should feel free to be strong. It is time that we all perceived gender on a spectrum instead of two sets of opposing ideals. If we stop defining each other by what we are not and start defining ourselves by who we are, we can all be freer and this is what HeForShe is about. It's about freedom." Being free to be who we truly are is a basic human right. The path of the zodiac is an esoteric tool that can lead us to a deeper understanding of our unique self and our purpose on earth. During this period, with the Sun in freedom-loving Sagittarius and the original feminist, Venus, infusing the penultimate pass of the revolutionary Uranus/Pluto square with her archetypal ideals of equality and justice, may all of us, men and women alike, apply our sense of adventure to exploring what freedom from traditional gender roles looks like in each of our lives.
The Full Moon in adaptable Gemini opposing the Sagittarius Sun on December 6th is the peak of the current lunar cycle. It's time to check in with home base and report back on how open we've been to anything new. How have we expanded our horizons? Have we been able to integrate foreign elements into our worldview? Are we any closer to experiencing true freedom from a mindset that holds us back? Right about now, the Sun really needs the Moon in Gemini to recount how things are going. In the sign of the journalist, the Moon is all eyes and ears taking in new data and sharing it with anyone who will pay attention. She makes new relationships seemingly effortlessly, in a comfort zone all her own as she connects from one to another leaving a complex trail of cross-pollination and possibly even alchemy behind. The Moon in Gemini has an inherent need to plug into the street and be in the know about what is happening in each one of the 360 degrees around her.   Her mastery of detail, however, risks losing touch with the big picture. That's where the Sun in Sagittarius comes in. Together they can take the road where data meets determination and substance overcomes superficiality. The Moon in Gemini needs purpose as much as the Sun in Sagittarius needs to be grounded by practicality and useful information. Together they are a much stronger team than they are when entrenched in their own positions. When macro meets micro they may just discover that ultimately they are one in the same.
Mercury, the planet that rules Gemini, is closely conjunct the Sun in Sagittarius at the Full Moon. Exact on December 8th, the "Superior Conjunction" between the Sun and Mercury is the culmination phase of the approximately four-month Mercury cycle. As this phase plays out over the next few weeks, we may have insights concerning anything that has been in the forefront of our minds over the last few months, and we will probably be very happy to talk about it! Augmenting the Sagittarian panoramic viewpoint, Jupiter, stations retrograde in Leo by mid-day on the 8th, in a trine to the Superior Conjunction. The last in the series of fire trines the planets in Sagittarius have been making to Uranus in Aries and Jupiter in Leo (see last AstroCast), this one is extra potent with the Superior Conjunction in Sagittarius in trine to the ruler of Sagittarius in station beaming with laser-like focus his message that freedom and creativity go hand in hand with, not just believing in, but knowing the true self. Jupiter's connection with Mercury (exact on December 12th) and the Sun (exact on December 14th) has the potential to activate every synapse for mind-blowing perception. It may feel like we're plugging into enthusiasm central as we reach a level of clarity that blows away any clouds that may have been lingering in the mind, buoying self-confidence, a sense of abundance, joy and sheer good luck.
Hopefully before the exuberance becomes irrational, Venus will bring us down to earth when she enters earthy Capricorn on December 10th. After having a few carefree weeks in Sagittarius, she's ready to buckle down and work hard for whatever it is she values. Venus in Capricorn generally appears much more reliable than she did in Sagittarius. She also sees commitment as the gateway to her affection. Favoring traits that build foundations over those that break the mold, she also may appear as conservative and risk averse. Adept at managing her relationships as well as her money, she may take her time getting to the altar but she will offer an abiding love that can be the eye of the storm in any turbulent situation.
On the morning of December 14th, Venus in Capricorn sextiles Neptune in Pisces, adding a touch of spiritual grace to her naturally stoic nature in the sign of the Hermit. That grace will be in high demand as the sixth in the 2012-2015 series of squares between Uranus in Aries and Pluto in Capricorn becomes exact later that night. While expecting anything dramatic to happen on this day could be like playing a game of Russian roulette, it is clear from what has transpired since the two outer planets have come within reach of their contentious "crisis of action" 90 degree angle relationship (as early as 2008), that innovative breakthroughs as well as chaotic breakdowns are part of the picture. Whether personal or global, our lives are being reshaped before our very eyes and yet we still don't have a clear picture of what the unfolding changes will ultimately bring to our lives, and we may not know for years to come. What is clear is that the themes of the changes initiated at the conjunction of these two planets in the 1960s are resurfacing with a sense of urgency that something must be done. From the environment, civil rights, equal rights, and the concerns of our youth (from Vietnam to Occupy), the discussions are front and center in the public arena, getting louder and in some cases breaking into violent protests. But it doesn't have to disintegrate in a mass of chaos. All we have to do is look around us and pay attention to what is happening in order to tune into the zeitgeist and seize the moment. This is no time to sit on the sidelines fearing the inevitable change and let the opportunities for conscious, positive evolution pass us by.
Mercury becomes the second planet within the week to change signs on December 16th, transitioning from the highflying Sagittarius to pragmatic Capricorn, where he can harness Sag's enthusiasm and broad perspective and infuse them into the building blocks of manifestation. Mercury gets down to business in Capricorn. He may not be as jovial but he can still deliver a laugh to anyone who appreciates sardonic humor. Coming from the sign ruled by Saturn, his perspective will be from the point of view of a master, or perhaps one imprisoned by limited thinking. Both are present, we have but to chose which program to download during his nearly three week stay here.
On December 20th, Mercury's business like tone in Capricorn is moderated by his sextile to Neptune in Pisces that plugs him into the subtle realms of intuition and imagination. The influence of this planetary pair lasts only a few days but could bring out the poet in us, or stir our love and compassion for others to bring on a truly holiday (or as I prefer to say, "holy day") spirit, that is, if we can still tune into this subtle vibration in light of the more potent aspects playing out at this time.
Venus has been leaning into Uranus and Pluto for the last week, endeavoring to become part of the solution to their mission of wholesale reorganization of social structures. In Capricorn, she definitely wants a seat at the big boy's table to negotiate for equality for all, and her square to Uranus and conjunction to Pluto, both exact on December 20th, may stir passionate debate over just what constitutes fairness. She lobbies for them to reach agreement rather than fight it out to the death. She supports the collaborator over the maverick. Beauty to her is when life operates at a harmonious level where disruptive chaos is minimized through the constant presence of love, the most formidable force there is.
Here's the data:
*Times where noted are Pacific Time Zone.  
**Degrees where noted are rounded to the nearest whole degree.
December 6th – Moon opposite Sun (Full Moon) at 14° Gemini/Sagittarius at 4:27 a.m.
December 8th – Mercury conjunct Sun (Superior Conjunction) at 16° Sagittarius at 1:51 a.m.
December 8th –  Jupiter station retrograde at 23° Leo at 12:41 p.m.
December 10th   – Venus at 0° Capricorn at 8:42 a.m.
December 12th  – Mercury trine Jupiter at 23° Sagittarius/Leo at 3:24 a.m.
December 14th  – Sun trine Jupiter at 23° Sagittarius/Leo at 7:56 a.m.
December 14th  -Venus sextile Neptune at 5° Capricorn/Pisces at 8:55 a.m.
December 14th  -Uranus square Pluto at 13°Aries/Capricorn at 10:14 p.m.
December 16th   – Mercury at 0° Capricorn at 7:53 p.m.
December 20th  – Mercury sextile Neptune at 5° Capricorn/Pisces at 1:31 a.m.
December 20th  – Venus square Uranus at 13° Capricorn/Aries at 9:08 a.m.
December 20th  – Venus conjunct Pluto at 13° Capricorn at 1:07 p.m.
December 20th  – Mars sextile Uranus at 13°Aquarius/Aries at 7:47 p.m.