---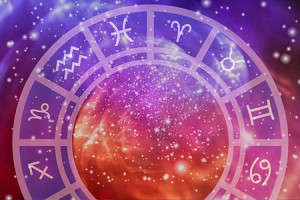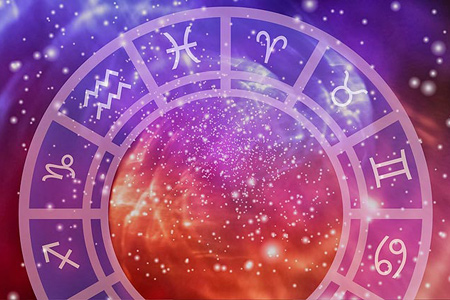 Out of the deep pool of the psyche where we have been purged (willingly or not!), we are now beckoned to jump into the fire of inspiration where the adventure of consciousness awaits. Whether that adventure takes on a literal meaning by way of foreign experiences out in the world, near or far, or it occurs in the realm of ideas where everything has meaning, somehow that adventure will connect us to the vast cosmos where the theory of everything finds purpose by stretching us in directions we never thought possible.  By the time we are on the other side of the experience, depending on how we handled it, we may just find we've widened our understanding of where we are in this moment which in turn increases our bandwidth for processing life to its fullest.
On November 22nd, the Sun shakes off the emotional waters of Scorpio and enters the Sagittarius fire.  Excitable and perhaps just a bit opinionated, the Sun in Sagittarius loves big ideas.  He also loves to explore.  You won't find him sitting still for very long and more likely we'll be waving goodbye to him at points of departure as he sets off for some exotic locale.  Ruled by Jupiter, which jovially lords over all things foreign, long distance travel, higher learning and philosophy, Sagittarius is the place to be if you want to expand your horizons, both tangible and intangible.  The view setting here is permanently on panoramic.  What details are lost from this perspective is made up for in the sheer exuberance that is experienced by standing on the figurative top of Mount Everest where the scope of vision encompasses what seems like the entire world.  It is undeniably stunning to behold and the feeling it engenders swells the heart, sending the spirit soaring to where it connects with the vastness of being.
The Moon enters Sagittarius less than three hours after the Sun and they meet in the New Moon conjunction just minutes later.  Following the trend of the last several New Moons being within the first couple of degrees of the sign – this one is about as new as you can get at 0° – this New Moon is more than just new, it is new squared.  It is so new it doesn't even know it exists yet.  That state enhances the innocence and purity of the experience, but also the naiveté.  The wise adage "Look before you leap" may take on greater significance at this time as the Sun in Sagittarius above all other signs promotes optimism to a fault that whatever happens it will all work out, you know, while he's walking the plank over shark infested waters.  The Sun and Moon join Venus in Sagittarius (she's been in this freedom loving sign for a week) and together they mark a significant elemental shift that should considerably lighten moods from the emotional weightiness they carried while in Scorpio.  However, this New Moon is in a square to Neptune in Pisces so the connection to emotions remains but with a qualitative swing towards empathy and compassion.  Typically self-biased and bluntly direct in Sagittarius, the Sun challenged by the square Neptune, which becomes exact on November 26th,will put others' and our own sensitivity on display where we'll have the choice to respond to it or trample it with our own precious view points.  If we opt to respond, we may find that sensitivity is the gateway to the sublime, and the Sagittarian sense of adventure will kick into high gear with the promise of a far out voyage into the realm of mystery and enchantment.  So during this lunar cycle untie whatever tethers, pull up all the stakes, strap on the backpack and set off with an openness to all things new, but please do remember to put a compass in your pocket so you can find your way home.
That compass may be in the form of the conjunction between Mercury and Saturn in Scorpio, exact on November 25th.  This planetary pair that favors ordered, precise thinking, could put a bit of a damper on the Sagittarian enthusiasm, at least until Mercury hops on the Sag train in a few days.  But while it is in effect, we have a choice (so many there are!) between thinking pessimistically about everything as we profess to be the authority on each subject, or using this time to take advantage of Saturn's last close encounter in Scorpio with any planetary body (other than the Moon) to clear out mental clutter in the form of fears, inhibitions and limitations, and embrace mental discipline, focus and purpose.  In addition to being the last conjunction to Saturn in Scorpio, this is also the last conjunction to Saturn by any planet for an entire year, the next one being in early Sagittarius in November 2015.  Mercury has the distinction of being the planet to make both those conjunctions, thus creating a bridge of perception over Saturn's transition from Scorpio to Sagittarius, a threshold Saturn crosses three times before he finally settles into the Archer's quiver.  At this conjunction in Scorpio between the Messenger of the Gods and the God of Time, which sets the tone of Saturn's last month in the sign of investigation, we'll have the opportunity to trace threads of disquieting thoughts to the moment of conception.  While normally we may be too afraid to go into unknown, potentially dark places to which that type of activity will inevitably lead – regardless of how enlightening it may be – the burgeoning Sagittarius spirit of exploration characterized in the current lunar cycle may inspire us to seek that which will set us free.
A series of fire trines November 26th through December 5th may naturally loosen the grip of anything that seems to limit us.  Perhaps it is not that external forces or people beyond our control change their stance, but that we will not be so bound by decorum, fear of consequences or other considerations that generally stop us from doing something we really want to do.  Trines represent a free flowing of energy; fire represents freedom, innovation and also a focus on self, which means we'll be less inclined to care what others think.  First up, Venus in Sagittarius trines Uranus in Aries on November 26th, definitely a counterculture signature for interactions with others.  Always interested in relating with others, Venus will be no different with independent Uranus plugged into her wavelength.  She will, however, tend towards alternative encounters, going from outpost to outpost to see how others express their unique beingness.  She may give her love as freely as her ideas, but just as freely move on to the next "no strings" exchange, always in a quest for outliers.
Just as the fire trine free-for-all gets underway, Mercury emerges from his extended stay in intense Scorpio on November 27th and hops on the fire train express where he becomes the happy traveler trotting about the globe any way he can, literally or armchair style, in search of the meaning of life.  As he accumulates new experiences he delights in becoming the raconteur, sharing his broad outlook with an allegiance to the truth as he sees it no matter how offensive it may seem, and he gets away with it because it is usually delivered with a witty sense of humor.  As with the Sun, upon entering Sagittarius Mercury enters into a square to Neptune that becomes exact on November 30th, which will instill compassion in his communications so that no matter how hard the truth is when delivered, or searingly funny, he will always see the potential in other to step up to it and take the lesson.
Perhaps whatever discipline challenges we're faced with (doesn't the truth usually come down to that?), won't seem so tough when go-getter Mars in hard-working Capricorn sextile's Capricorn's ruler, Saturn in resourceful Scorpio on December 1st.  We may actually find ourselves remarkably productive as ordered movement backed by advance planning will conquer any hurdle.
This Mars/Saturn aspect may give some grounding to the ring of fire around it which flares up on December 4th when Venus in Sagittarius trines Jupiter in Leo in the morning and Sun in Sagittarius trines Uranus in Aries in the afternoon.  Lethargy is not a feeling anyone is likely to be experiencing on this day.  When Venus and Jupiter get together in a harmonious way, we look for the good life in everything.  Beauty, art, abundance and joy graciously intermingle in our social circles.  Add in the Sun/Uranus combo and the freedom to express becomes utterly uninhibited.  Uniqueness trumps conformity and the next cool trend could appear around any corner.  When our absolute need to be different suddenly hits critical mass, we usually find ourselves in a state to receive inspiration for something entirely new.  Those are the lightning flash moments to revere and build upon.  Also on the 4th, Mars enters Aquarius, ruled by Mr. Original himself, Uranus, adding muscle to the firing synapses of innovation.  More interested in social movements than managing business structures he favored in Capricorn, Mars here is the activist, the rebel with a cause.  A cooler, more detached lover in this space, his passion is ignited through ideas that have the potential to propel society into the future, and as long as he finds like-minded souls he will be motivated to manifest them.
Mental bonfires ignite when Mercury in Sagittarius trines Uranus in Aries on December 5th to bring a double dose of truth and originality to our way of perceiving.  Everything may suddenly seem crystal clear as we're able to pull back from being identified with whatever we're experiencing to see it from a broad, neutral view point.  Electrifying thoughts may charge conversations with exciting novelty.  We could be flying so high in the stratosphere of the imagination that we may be hard pressed to remember our feet on the ground.
As this period comes to a close, my Saturn in Sagittarius would like to sound a word of caution.  All this free flowing fiery energy can be wonderful for picking up the spirits and bringing fresh ideas to our lives.  Underneath it all, however, momentum is building into the penultimate square between Uranus and Pluto, exact on December 14th, that has been dominating our times with signs of paradigm shifts all around.  Less than half a degree apart by this time, the effects of this dynamic duo are quite potent now.  Combined with the free flowing fire energy, the urge to break free of anything that appears to limit our freedom could manifest with very little restraint, and the push back could be ruthless.  Questioning our motivations therefore becomes essential, as is being brutally honest when we are projecting onto others that which we should truly own ourselves.  Keeping minds and lines of communication open will allow space for love and compassion to be a part of the grand plan.
Here's the data:
*Times where noted are Pacific Time Zone.  
*Degrees where noted are rounded to the nearest whole degree.
November 22nd – Sun at 0° Sagittarius at 1:38 a.m.
November 22nd – Moon conjunct Sun at 0° Sagittarius at 4:32 a.m.
November 25th  – Mercury conjunct Saturn at 27° Scorpio at 6:37 p.m.
November 26th -Venus trine Uranus at 13° Sagittarius/Aries at 4:22 p.m.
November 26th -Sun square Neptune at 5° Sagittarius/Pisces at 8:20 p.m.
November 27th – Mercury at 0° Sagittarius at 6:26 p.m.
November 30th – Mercury square Neptune at 5° Sagittarius/Pisces at 8:27 p.m.
December 1st  – Mars sextile Saturn at 28° Capricorn/Scorpio at 11:00 a.m.
December 4th  – Venus trine Jupiter at 23° Sagittarius/Leo at 11:11 a.m.
December 4th  – Sun trine Uranus at 13° Sagittarius/Aries at 2:30 p.m.
December 4th  – Mars at 0° Aquarius at 3:57 p.m.
December 5th – Mercury trine Uranus at 13° Sagittarius/Aries at 7:44 p.m.