---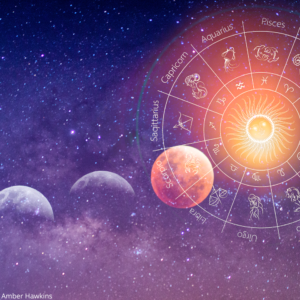 The winter solstice occurred on December 21, marking the moment the Sun reaches its southernmost point at 0° Capricorn.  In the northern hemisphere, we experience the shortest day of the year and the longest night. Over the next six months, the Sun's light returns north, symbolizing the return of the spiritual Sun or vitality within us.
Shortly following the solstice, the Moon entered Capricorn and conjuncted the Sun to form the New Moon at 1° Capricorn on December 23. This brings to five the number of planets in Capricorn – Sun, Moon, Venus, Mercury and Pluto – indicating a high level of focus on organizational, structural, and pragmatic issues. Capricorn is concerned with developing its individuality through tangible and long-term endeavors. With the Capricorn archetype so dominant, we may feel compelled to focus our attention and efforts on working effectively to achieve concrete results during this time.
The New Moon is in a tight square to Jupiter at 0° Aries, emphasizing the contrast between Capricorn's grounded earthiness and the "devil-may-care" attitude of Aries which tends to be initiating and lighthearted but sometimes reckless. The square to Jupiter in Aries indicates an influx of dynamic energy and an eagerness to jump-start plans. Aries, the first sign of the Zodiac, and a cardinal fire sign, symbolizes new beginnings and significant change. This theme is further emphasized by the fact that Sun, Moon, and Jupiter are all in the very early degrees of a cardinal sign. Yet the Capricorn energy can support this burst of energy to create something new by instilling in us a sense of responsibility and moderate pacing so we don't miss steps.
Mars rules Aries and thus has significant archetypal influence over Jupiter. Since Mars is currently retrograde in Gemini, the full manifestation and flow of these energies to build something tangible or starting a new venture will require patience. New cycles may not truly begin until after Mars turns direct on January 12, 2023. In the meantime, we can use the expansive force of Jupiter to gather information needed for our projects but also formulate the big picture of what is meaningful for us about what we're involved in. Jupiter's philosophical nature may guide us in seeing how what we are doing contributes to the greater wholes of our family, our society, and beyond. We may even recognize how we are participating in the sublime task of evolving in consciousness, which affects all existence.
Also in the chart for the New Moon, Mercury and Venus are in a trine to retrograde Uranus in Taurus, a sign that focuses us on developing our values, talents and abilities. Uranus is an awakening force that correlates to out-of-the-box ideas, and in alignment with Mercury and Venus in Capricorn, we may find innovative yet practical solutions through communicating and collaborating with others. Uranus also relates to a sense of spontaneity. Often it is the impromptu, unexpected conversations that yield the most creatively significant passing of information and generation of ideas.
As this new lunar cycle progresses, let's harness the power of Capricorn to lead with perseverance, integrity, and self-discipline while also keeping our goals fluid and open to the unexpected. This will allow for necessary shifts and changes that will keep us on the trajectory of serving our cosmic need.