---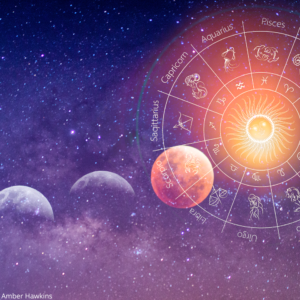 The paradox we wrote about at the New Moon intensifies just a week later under the First Quarter Square between the Sun at 11° Virgo and Moon at 11° Sagittarius. The sense of heightened activity increases with their T-square to Mars in Gemini, which can correlate to a high state of tension that must be resolved. Yet with five planets retrograde, we may feel frustration at how hard it is to move things forward. Rather than trying to force action to happen, it is important to continue thinking about the impact before acting. Also, the chart is a splash type which suggests we may have many balls in the air and could feel so overwhelmed or confused we don't know what to tackle first. Everything could feel like a crisis leaving us unable to know what our immediate priorities are and what can be handled later.
One aspect that can help is Mercury in Libra sextiling the Moon and trining Mars in Gemini. This transit energizes the flow of communication and increases the potential for collaborative solutions, especially when we choose to approach issues with others in a calm and constructive manner. It is wise to neutralize emotions now or risk increasing discord with others that sets up a lose-lose situation. A more positive way to handle such an active cycle is to confer with others to determine what is most important and, if possible, get any help we may need to ensure it is addressed.
Mercury also opposes retrograde Jupiter in Aries, suggesting we may feel optimistic about applying creative or bold solutions to tasks at hand. Jupiter also correlates to opportunities and with its connection to Mercury in Libra, these may come from or involve others, which underscores the importance of maintaining open lines of communication. Conversations could broaden and become philosophical. Seeing a situation from a panoramic perspective can often lead to seeing how it fits within a larger system or structure and bring clarity on the best solution.
Mercury stations retrograde on September 9 at 9° Libra and will traverse back to 24° Virgo where it will station direct on October 2. This brings the total number of retrograde planets to six, further amplifying the need to focus only on that which is already in play. Picking up missed steps or dealing with unintended consequences of previous actions may be necessary, yet with the need for review being so archetypally intense, we may feel compelled to pull way back and look at the very way we perceive our life. Due to its retrograde, Mercury will remain in opposition to Jupiter during the entire lunar cycle, which can also lead to increased interactions with others in ways that expand our world view. A note of caution is due as Mercury/Jupiter can also lead to overthinking things, worrying too much, or just talking for the sake of talking, all of which indicates an avoidance of focus causing even greater confusion.
Sometimes the best thing to do when we're feeling overwhelmed is to just stop doing. As the Messenger of the Gods, Mercury teaches us to be open to receiving inspiration from the cosmic intelligences. For that to happen, we must allow ourselves to just BE. Sometimes what is necessary is to simply allow ourselves to rest in a deep awareness of soul. Getting out of the mind to remember who we really are as Beings having a human experience opens us to a sense of connectedness with the unseen powers that are our true helpers through life.