---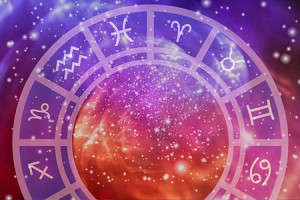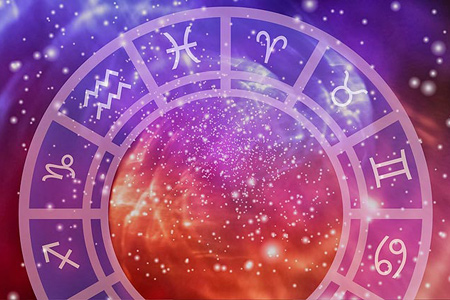 On September 30, Venus in Scorpio forms a "crisis of consciousness" closing square to Jupiter in Aquarius. While this planetary pair is often associated with graciousness, abundance, and a convivial approach to living and relating with others, the square brings tension to the surface that may indicate a need for recalibrating, which in the case of Venus/Jupiter, may mean a need to scale back our indulgences. Venus in Scorpio's "gloves off" quality foregoes social etiquette to achieve a deeper, more authentic connection with others no matter how messy or turbulent it gets. Jupiter in Aquarius can correlate to unconventional opportunities that can expand our outlook on life and lead to new experiences which increase our knowledge and appreciation for all life has to offer. Becoming true to ourselves while opening to the rich diversity of life can help us successfully lift out of a recurring loop of insatiable behavior patterns. Venus segues into a sextile to Pluto in Capricorn on October 2, which may remind us that our deepest hungers can only be satisfied by focusing on the most important relationship of all – the one with our Divine Self. This relates to the process of bringing our profound and unplumbed unconscious to consciousness.
As discussed in the last AstroCast, just before turning retrograde on September 26, Mercury in Libra formed alignments to both Jupiter and Pluto, the effects of which are extending through this period as retrograde Mercury again squares Pluto on October 1 and trines Jupiter on October 3. Because Libra is ruled by Venus, which is in alignment with these same planets concurrently with Mercury, we may feel inspired to expand our vision and knowledge as a way of empowering ourselves to recalibrate relationships, reassess our values and communicate what we are going through with others. Furthermore, the Venus and Mercury alignments occur as Pluto is stationing and will turn direct on October 6. This shift suggests the deep internal work we've been doing to learn about the mental programming we live by may lead to new cognitions. Plutonic shifts can initiate so deeply in our unconscious that they are imperceptible at first but when a new awareness of a dysfunctional thinking pattern finally arises, it can feel like a psychic earthquake. If we are willing to work through the intensity and fear of giving up old ways of being, significant growth can happen.
Also on October 6, as Pluto's archetypal intensity peaks, the New Moon unfolds at 13°24' Libra. This synchronicity suggests the new lunar cycle is likely to amplify a need to restore balance wherever it is needed. While we may be in the throes of reviewing relationship issues, we can be most productive if we focus on that which we can change – our own attitudes and perspectives – and relinquish the need to control others or external situations, something that is impossible and only reveals to us that which we fear. The New Moon is also unusual in that it is part of a four-planet stellium including the Sun, Mars and retrograde Mercury that precipitates several significant new cycles involving these planets unfolding over the next days. This provides significant archetypal heat that could ignite a spark within and generate new ideas with the power to propel us forward in invigorating ways.
On October 7, the Sun forms its exact conjunction with Mars at 15°5' Libra, which commences a new two-year cycle for this planetary pair. The Sun represents how we shine in the world and Mars symbolizes the creative impulse. Together they relate to how we will our existence into being in this reality, which metaphorically is like a seed sprouting into a plant. Our birth chart contains the esoteric seed of who we are to be and what we are here to do, and it is our mission to ensure that seed survives to full maturity. Every action we take that allows that seed to form is in answer to the question, "What are we here to create that will be our unique gift to humanity and the cosmos?"
On October 9, the Sun and retrograde Mercury form their "Inferior Conjunction" at 16°35' Libra, thus initiating a new four-month cycle related to the formation of new seed ideas. Those ideas that survive and grow over the course of cycle will reflect the way we process and communicate information, as well as how open we are to receiving new information, especially from felt but unseen cosmic intelligences. When the Sun and Mercury unite, we can receive significant insights or new information that shift our way of seeing a situation. While we may feel like we have all the answers, the challenge is to remain open to receiving other points of view as well.
Less than six hours later on October 9, retrograde Mercury conjuncts Mars at 16°16' Libra. The Mercury/Mars cycle occurs at irregular intervals and this year there are three conjunctions between August and November before the cycle goes into full swing and continues through October 2023. Mercury/Mars relates to how we translate our thought processes into action by determining which seed ideas have the best chance of manifesting and therefore get our full attention. Incisive, quick thinking and talking is a common characteristic of this planetary pair, but so is the impulse to act on our desires without thought of consequences.
The Sun/Mercury/Mars alignments occurring in rapid succession suggests that the pace of life may feel quickened or carry a sense of urgency which may be sustained through the coming weeks and perhaps months as the new seed ideas come into focus. This also suggests we may feel within ourselves or witness in others a sense of impatience, bursts of anger, or frustration when desires are not satisfied, or a relentless need to keep moving out of fear of simply being still with ourselves. These reactive behaviors could be indications that the natural impulse to create has been corrupted by conditioning likely absorbed since childhood. In Transpersonal Astrology, we are called to understand the nature of our deepest motivations and to be honest about when they are selfishly oriented, which is a sign we may be locked in a recurring loop of fear-based survival mechanisms. When we learn to move past our fears and into love, we come to know our true ground and how we authentically, rather than conditionally, feel about things. We also become free to focus on allowing our pure creative impulse to express.
During this entire period Saturn in Aquarius has slowed to a near standstill and turns direct on October 10. Around the time a planet stations its archetypal vibration is amplified, and in the case of Saturn, this correlates to a need to address where we may need to take on more responsibility, make extra effort to develop a skill set, or ensure we are fulfilling commitments made. Saturn relates to how we manage life in this reality and guides us to focus on handling only essential needs. As it stations, it does so in sextile to Venus in Sagittarius, exact on October 13, which in addition to the stellium in Venus-ruled Libra is further indication that relationships and our values systems may be foremost in need of attention. Venus/Saturn in this stimulating alignment may open us to show up for others or collaborate on a shared purpose. It could also help us see the value in helping others in need. Saturn in Aquarius leans into community networks to ensure the social safety net covers everyone. At a time when our world is going through such a high degree of unsettling change, this can be a way to express our power and our love for humanity.