---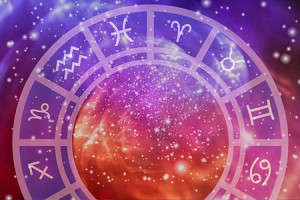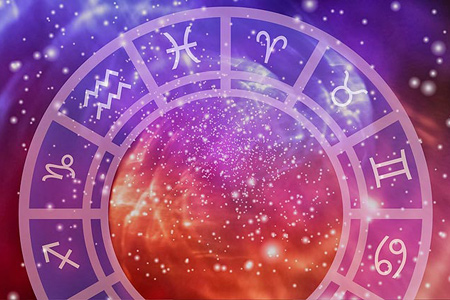 As discussed in the last AstroCast, the first of three "crisis of consciousness" squares between Saturn in Aquarius and Uranus in Taurus occurred on February 17. During this period, they will separate little more than one degree, so still remain very potent. Saturn, the archetype of restriction, discipline and mastery, acts as stabilizing, focusing rudder for Uranus, which is archetypally associated with the evolutionary progression of cosmically inevitable change. With both planets in fixed signs the desire for steadfastness is strong. The give and take between the archetypal rule-setter and the rule-breaker can correspond to clashes but also a constructive sparring that can lead to increased strength and strategic focus.
The planetary alignments during this period seem to tell a story of how that constructive sparring could go:
On February 18, the Sun initiates the first of three archetypal transitions during this period from fixed to mutable signs, which indicates a willingness to leave the past behind and move on to the next cycle with only the essence of lessons learned. The Sun entering the water sign of Pisces represents the completion of its annual cycle around Zodiac that progressively focuses us on the basic archetypal aspects of individual development. By the time the Sun reaches Pisces, it gathers all the experiences the cycle wrought and acts as a great gathering force that brings into awareness all we learned over the year. The Sun in Pisces correlates to enhanced sensitivity to everything, including the memories of what we experienced this past Zodiacal year, which synchronistically began with the eruption of the pandemic. While Pisces can correlate to feelings of great compassion and a knowingness that we are each a vessel for Divine Love, it also teaches us to develop holistic focus on ALL aspects of our life, to face our life lessons as courageously and impartially as possible and let go of the often-painful memories they generate with gratitude and humility. If we heed this call, it can lead us to discovering our true spiritual nature and fulfilling our destiny.
On February 19, a third quarter "crisis of consciousness" square between Venus in Aquarius and Mars in Taurus, amplifies the ongoing tension between self and other, one of life's core lessons in relating with the world. Mars in the sign Venus rules suggests that while acting independently is important, having awareness of how our actions impact other is essential for cohabitating planet earth. Cooperation is paramount to living in harmony, but of a form that also values the dignity of the individual and its creative acts, which ultimately benefit all. All it may take for a loving truce is to embrace the weirdness in all of us.
When Mercury stations direct at 11° Aquarius on February 20, it does so at the potent midpoint of Saturn (at 7°) and Jupiter (at 14°). Mercury re-energizes the latter two's Grand Conjunction of December 2020, amplifying its archetypal force of constructive expansion. With Mercury's three-week review period now over, we may have a better sense of what placing our personal power in service to humanity would ideally look like and what it looks like when that doesn't happen. As the traditional ruler of Aquarius before Uranus was discovered, Saturn emphasizes the need for personal integrity in exercising our power in society. As the "societal planets," Jupiter represents the philosophy we live by and Saturn represents how we manifest that philosophy in our systems for living but also how we experience having to take personal responsibility when we don't. The Cosmos has a way of meting out accountability to divine law, some call it Karma, in mysterious ways and at cosmically just times that we may never fully understand. While acquitted in the Impeachment trial, Trump will likely experience this over time, perhaps well into another lifetime. So, as we let the Cosmos do its job, we have our own. Mercury in conjunction with Jupiter and Saturn can bring voice to the new seeds of the 20-year Jupiter/Saturn cycle being sown at this time. Society is at a crossroads. While we're not quite sure of what changes will actualize, we can guide the trajectory with our intentions (our personal seed ideas).
On February 24, Mars in Taurus forms a energetically flowing trine to Pluto in Capricorn. This aspect immediately following the Mercury station indicates we should have the energy and core power to drive forward and rebuild the structures of life that were devastated as a result of the pandemic. Once the vaccines are widely administered and our focus returns to restoring the natural rhythms of life, distractions like the Qanon conspiracies, which dramatically spiked when the pandemic hit, will hopefully fade. Mars/Pluto in practical earth signs can cut through the muck of distortion, see a clear path forward and seize it with compelling passion.
On February 25, Venus enters Pisces and commences a long-term conjunction with the Sun that will last well into April. This alone could do a lot to soften the polarization of late. The second planet to transition from a fixed to a mutable sign, Venus will be in Pisces through March 2. In conjunction with the Sun, this archetypally correlates to a greater emphasis on Love and Unity.
Also, on February 25, the Sun forms a sextile to Uranus in Taurus and on February 27, the Moon in Virgo opposes Venus and trines Uranus as it forms the Full Moon opposition to the Sun. This is the culminating moment of the lunar cycle that began with the Aquarius New Moon of February 11 in a six-planet stellium. The focus of the cycle on service to humanity is emphasized as the stimulating Full Moon unfolds as a four-planet configuration. The presence of Uranus, the ruler of Aquarius and archetypal instigator of the essential process of individuation suggests the importance of learning how to live in unity without losing our sense of self. Venus' ensuing sextile to Uranus on March 3, further delivers a motivating challenge to open the heart to unconditional love and support each other in developing the courage we need to face the tough lessons of life.
The third shift from fixed to mutable occurs on March 3 as Mars leaves Taurus, where it has been since the infamous January 6 Insurrection, and commences travelling through the air sign of Gemini until April 23. With the Trump impeachment behind us and an acute awareness of the need to deal with domestic terrorism and violent extremism, hopefully the Biden administration can successfully manage the pandemic so we can get back to work, which will naturally subdue the unrest. Mars in Gemini relates to a robust analytical curiosity to learn about our ourselves, and by extension our environment and the others in it. May it inspire us to change our way of thinking into a holistic "renaissance person" approach to help us gain clarity on the way forward. To kick off the vigorous discussion, here are a few quotes from some of my fave Mars in Gemini peeps:
"R-E-S-P-E-C-T. Find out what it means to me."
Aretha Franklin
"Rarely do we find men who willingly engage in hard, solid thinking. There is an almost universal quest for easy answers and half-baked solutions. Nothing pains some people more than having to think."
Martin Luther King
"The goal of self-education is to become fully and consciously as an individual person what we are potentially as an idea or a plan in the divine Mind. It is to fulfill the law of our individual being, our vocation; to find our individual place in the universe and in humanity."
Dane Rudhyar, pioneering transpersonal astrologer