---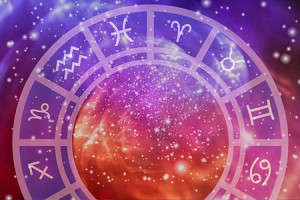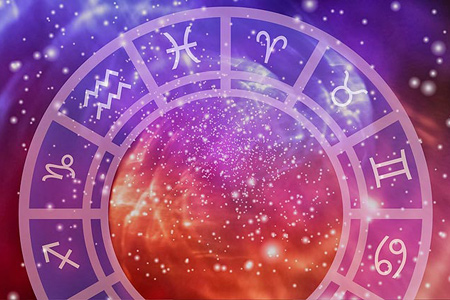 The extraordinary events of 2020 upended lives and brought much suffering, but to me the silver lining in it all is how it exposed the naked truth of the state of our society. It also brought an unprecedented openness to speak honestly about the dark side of our collective mindset as well as some pretty great ideas on what we can do about it. As 2021 unfolds, the challenges we face are stark, but the significant planetary archetypes in play suggest we can focus efforts in addressing our entrenched systemic problems in innovative ways. With significant gridlocking resistance still fomenting great discord, however, this process will neither be quick nor easy.
A burst of movement could shake things up as a robust five-planet configuration unfolds in a series of seven exact alignments between Mercury, Jupiter and Saturn in Aquarius and Mars and Uranus in Taurus. That is quite a potent, energetic bundle which notably includes several alignments between slower moving planets adding tremendous intensity, force and perhaps even more intractability due to the fixed nature of Aquarius and Taurus. These alignments offer a preview for the coming year wherein new ideas to solve humanity's problems have the potential to emerge. Looking the individual aspects will hopefully give a feeling for what the combined archetypes in play will symbolically impress upon us.
First, a series of Mercury alignments January 8-12: After entering the fixed air sign of Aquarius, the planet of perception and communication commences new annual cycles with Jupiter and Saturn, which together rule the rise and fall of social movements. Mercury re-activates their Grand Conjunction that occurred on December 21 at 0° Aquarius (more on this in Jim Sher's article). Saturn impresses Mercury to focus the mind on the needs of the moment with practical integrity. Jupiter expands Mercury's ability to seek information through a broad array of new experiences to gain wisdom and make meaning in life. Mercury simultaneously activates third quarter "crisis of consciousness" squares in its annual cycles with Mars and Uranus in the fixed earth sign of Taurus. This suggests there may be a heightened sense of urgency to act. Mercury/Mars contacts correlate to an active mind ready to forge into new territory. Mercury/Uranus charges up the mind to breakthrough mental resistance and move beyond common consensus. The "messenger of the gods" triggering this challenging five-planet alignment can potentially breakdown egoistic mental barriers and open us to cosmic messages that lead us to direct our personal power in the service of humanity. On January 15, Mercury enters its shadow zone, telegraphing its pending retrograde and a repeat of some of the aforementioned alignments. What is set up now will likely be reviewed during Mercury retrograde in Aquarius January 30 to February 20.
Now for the larger movements: The following aspects are significant in themselves as pivotal cycle phases, but all of them happening within the space of a few days increases the potential for volatility and surprising events. We've been in a prolonged pressure cooker for change, building up power for a big release, the timing of which can be constructive or destructive depending on how we have prepared for it, or not.
On January 13, Mars in Taurus forms a first quarter "crisis of action" square to Saturn in Aquarius, the third and final one in this series that began last August as the social justice movement was erupting. With Mars now past its Aries retrograde zone and Saturn having left Capricorn, this final alignment shifting from cardinal (initiating) to fixed (sustaining) signs may mark a shift in the movement that reveals how it has matured, become disciplined and gained greater clarity on how it can move forward in a sustainable way. As a brief example, non-profit voter registration programs in neighborhoods of color in battleground states significantly contributed to Joe Biden's election, despite the opposition's systemic voter suppression efforts. The programs were intensified in the state of Georgia in two senatorial runoff races that will decide the how the very destiny of the U.S. will play out "not just for the next four years," as Biden said, "but for the next generation." This is a true test of our values and the Taurus challenge to let go of attachments to old ways of thinking about what is important to us.
On January 14, Uranus stations direct at 6° Taurus. This intensifies everything and can correlate to big, perhaps shocking, internal or external shifts. Uranus is an awakening force that calls us to recognize where we are blindly following rather than making conscious choices from our own internal authority. This process can be tricky and initially can correlate to immature rebelliousness just for the sake of selfishly provoking disruption. Uranus at its highest expression calls us to develop our uniqueness to best serve the greater good.
On January 17, Jupiter in Aquarius forms a square to Aquarius ruler Uranus, powerfully still at the degree of its station. This is a third quarter "crisis of consciousness" square in the 14-year Jupiter/Uranus cycle that began at 0° Aries in June 2010. On a societal level, this planetary pair often correlates to major technological innovation and creative or socio-economic breakthroughs. The tremendous efforts made to combat the COVID pandemic and the rapid development of a vaccine is just one example. The effort to find innovative ways to prevent future pandemics will likely be intensified in the coming years. For consciousness seekers, Jupiter/Uranus can bring in a mind-blowing influx of new esoteric information that changes the very way we experience life. This challenging alignment in fixed signs also suggests an expansion of the forces of change to counter obstinate resistance so that needed evolution can happen.
January 20-21, Mars moves into the Jupiter/Uranus square when it conjuncts Uranus at 6° Taurus, commencing a new two-year cycle, then forms a first quarter "crisis of action" square to Jupiter. This is a mighty three-planet alignment with muscle, moral authority and the ground-breaking force to launch the "agent of change" within. Depending on our mindset and how fixed we are on that which we unquestioningly believe to be true and how much we take responsibility for our life, this aspect can light the fuse that compels us to either break free from limiting belief systems, or double down on blaming others and suddenly, shockingly lash out. Occurring on inauguration day in the U.S., this could correlate in a climactic showdown as Trump leaves office.
Tuning into the Saturn archetype as this unpredictable five-planet configuration across Aquarius and Taurus develops can help us discern how and when best to act. At this transition point in history, even small, consistent, steps towards manifesting our unique ideas would be valuable. Additionally, it is worth noting that the New Moon at 23° Capricorn on January 12 carries extra weight by virtue of its conjunction to Pluto, an archetypal force that infuses the coming lunar cycle with gravitas. The nature of Pluto compels movement from deep within. In conjunction with the New Moon, Pluto can correlate to hidden things coming to light over the course of the lunar cycle. Its long stay in Capricorn (2008-2024), which is ruled by Saturn, has already revealed much of the decay and dysfunction in our systems for living. The Sun's exact conjunction with Pluto on January 14, commences another annual cycle that reminds us the work of rooting out deeply embedded corruption in the halls of power is far from over, but that we must also look within and fortify our efforts to take responsibility to act from personal integrity.
On January 19, the Sun enters Aquarius and will itself cycle through alignments with Saturn, Uranus, Jupiter and Mars before the month's end. May its month-long stay in the sign of service to humanity inspire us to find a unique way to contribute to the cause. May we also join with others who share the same social concerns to create a future where those in power truly serve everyone.