---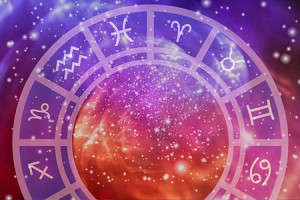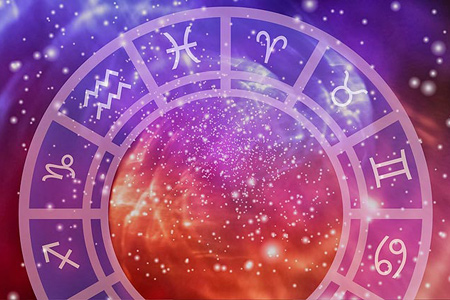 After its long stay in sensitive, diffusive Pisces, Mercury entered fiery Aries on April 11. The palpable shift correlated to greater clarity in our way of looking at the COVID-19 crisis, which is having a profound effect on nearly every citizen of earth. Mercury in Aries is archetypally forthright in communication and sharp-visioned in how it perceives the world. The latest statistics are showing that global physical distancing efforts have indeed reduced the impact of the disease compared to the dire number of deaths that would have occurred had we not collectively chosen to "stay at home." We are also clearly seeing the heroic successes as well as the spectacular failures within our institutions of government, commerce and health care, which is archetypally represented by the conjunction of Saturn/Pluto in Capricorn in January that ushered in a new 34-year cycle. The dawn of this new era is painfully showing us where fundamental societal restructuring is necessary. What remains to be seen are the choices we will make when we start to sustainably reconstruct our shattered systems for living once this crisis has passed. What brave new world do we yearn for?
During its short 17-day stay in Aries through April 27, Mercury will look at things from a fresh perspective and actively explore creative ideas to conquer the challenges we face. On April 17 – 18, it will form sextiles to Venus in Gemini and Mars in Aquarius suggesting the drive to connect during the shutdown will be strong. It could also correlate to a hopeful sense that our social life can adapt to this "new normal" of relating via online tools in order to maintain meaningful relationships and stay healthy. Venus is slowing and traversing the territory it will cross three times due to its retrograde that begins on May 12. If we can harness the archetypal courage of Mercury in Aries to express openly about our feelings during this extraordinary time, we may reach new levels of awareness about the state of our relationships and begin to prepare for further adjustments that may need to be made during the Venus retrograde.
On April 19, the Sun leaves adventurous Aries and enters the more quiet, steadfast realm of Taurus. Our will to shine in the world (as represented by the Sun) will operate through the Taurus lens of developing our talents and sense of self-worth. The Sun in Taurus can also correlate to the processes by which we learn to use the valuable resources at our disposal as tools that help further a higher purpose while teaching us to recognize that becoming attached to mere representations of wealth can only lead to suffering. Once in Taurus, the Sun comes into square alignment with Saturn in Aquarius (exact on April 21) and conjunction with Uranus in Taurus (exact on April 26). The Moon enters Taurus and does the same on April 22 as it forms the New Moon with the Sun at 3°24' Taurus. The tense square between Saturn and Uranus won't become exact until 2021 but at this New Moon and during the ensuing month-long lunar cycle, we may experience a foreshadowing of how the Saturn/Uranus energies that will dominate next year will play out.
The Sun/Saturn archetype by itself correlates to the need to slow down and fully complete each step in a process before moving on to the next. This is a first quarter "crisis of action" square in their annual cycle where decisive steps are necessary to ensure the fulfillment of the seed ideas that emerged at the time of the conjunction last January. Saturn represents the reality of time and the restrictions inherent in each of our lives. It teaches us that rushing through arduous tasks leads to missed steps and consequently faulty foundation building. Saturn is the archetype that activates the need within to make an effort to grow. I have a Sun square Saturn in my natal chart and originally perceived life to be extremely hard, with endless seemingly insurmountable obstacles, and I constantly doubted myself. Studying astrology helped me to "embrace my Saturn" and actually look forward to every trial as an opportunity to develop. Applying that idea to this extremely restrictive time, we could choose to strengthen our inner "container" to handle the intensity life has thrown us into and in the process, develop greater fortitude and resilience to take on this challenging test.
Saturn tends to put us where we belong for our highest destiny and shows us that we are not meant to act for self alone but to give back to the world in some way. The Sabian symbol for the New Moon at 4° Taurus is "The pot of gold at the end of the rainbow." Dane Rudhyar's interpretation of this image talks about the riches that come when we align our earthly selves in fruitful communion with the celestial beings of light. The New Moon is thus encoded with not only a way out of our feelings of isolation but also a way into communing with the cosmic intelligences. If we make a concerted Saturnian effort to work through our negative mind chatter of uncertainty, fear and despair about our imaginings of an unbearable future, we may just find out what we are here to do in the form of giving our shining self in service to the greater good.
The New Moon occurs on Earth Day and its conjunction with Uranus coincides with a shocking yet glorious example of the extremely positive effects this extraordinary powering down of non-essential machinery is having. The reduction in air pollution alone is cause for rejoicing, with crystal clear skies in many mega-cities where toxic particulate haze had been as thick as dense fog on a daily basis. The Sun/Uranus conjunction also initiates a new annual cycle that is focused on discovering who we are at our most unique core. Uranus in Taurus is correlating to a disruption of our comfort zones and shakeup of our values as a way to move us to this higher state of being. It can correlate to a need to break free from that which confines so the impulse to rebel against the stay at home orders may be strong. But before we return so fast to our destructive exploitation of Mother Earth's gifts for our own selfish aims, might we contemplate how we could adapt to a more sustainable future so that the pollution and disease won't return with a vengeance?
On a societal level, the preview to next year's Saturn/Uranus third quarter "crisis of consciousness" square could manifest in an intensification of the tension between conservative and progressive forces in how to deal with the fallout of the global health crisis. We are being asked to navigate very tricky, uncharted territory and need to hold the tension of the conflicting forces by finding the creative space in the neutral eye of the storm so we can make responsible and compassionately inclusive choices. Ironically, Saturn is the traditional ruler of Aquarius and Uranus is its modern ruler. That implies an affinity between these seemingly opposing archetypal heavyweights. The key lies in harnessing the superpowers of both – Saturn's stability and total integrity operating in the physical world, and Uranus' uniqueness and innovation with a galactic vision of Unity in Diversity. Together, they can guide us into the future we want to build for humanity, where the wisdom of the old unites with the strength and energy of the young, and most importantly where beings operating in a time/space continuum collaborate and commune with intelligences in the outposts of the cosmos to evolve in consciousness towards thriving in the Unity of Love.