---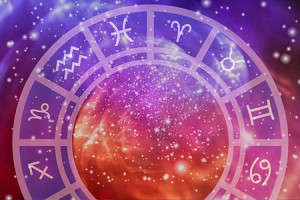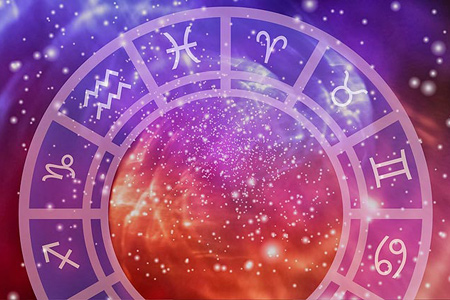 Agitating forces are amplified this week as Mars moves into a conjunction with Uranus that is exact on February 12 in the potent last degree of Aries. This is a volatile archetypal combination that is clear on one thing – the need for change. As the first sign of the zodiac, Aries represents the initial stage of individual development that is focused on an emerging sense of self. It needs to be active and initiating to feel it exists. As the ruler of Aries, Mars represents the process by which we stand up for selfhood, with the innocence and brashness of youth uninhibited by the potential consequences of our actions. Yet the innocence of Mars in Aries stands for the unvarnished Truth of the basic right to self-determination. 
Uranus represents the process that leads to an individual's experience of its true uniqueness. It questions any authority that asks it to blindly obey common consensus and works to break free of anything that limits its ability to innovate. Uranus compels us to seek our own truth, which moves us towards increased openness to out of the box ideas. In this process, we must make an effort to understand the difference between what we know and what we have been told to believe. Uranus' seven-year transit through Aries has correlated to a breaking down of old identities, particularly from groups that have been traditionally oppressed. For example, women are rising to new levels of power as they fearlessly expose the dark underbelly of institutionalized bias and sexual misconduct. The LGBTQ community has made significant legal gains worldwide in their right to exist without harsh punishment or disenfranchisement. And various groups of color are fighting against entrenched racial injustice and demanding the right to the same level respect and opportunities in life as the traditional elites of society. 
Mars activating Uranus in the last degree of Aries triggers a sense of urgency to finish the business of this transit. There are many hot spots around the globe, including right in our own personal lives, where underdogs are gearing up to make a big break from a dysfunctional status quo. While Venezuelan's take to the streets to protest against their corrupt government, a small group of retirees in an assisted living facility in Los Angeles are preparing to protest the facility management that has been systematically reducing the quality of care by failing to fix broken amenities and lowering staff levels. These seniors are bravely standing up for their right for the level of care promised to them under their rental agreements. Under the Mars/Uranus aspect they are feeling feisty and ready to fight so the truth of what is happening can be exposed and force the management to respond.
Another person has been given increased responsibility at her job, including supervising a new employee. She chose a highly experienced candidate from another division in the company but her management is resisting on the grounds that paying a higher salary will cause unrest in their group. They are trying to persuade her into seeing the value of hiring a younger, less experienced person who will work for a lower salary. This person is very clear that the candidate is the best choice for the job and is willing to stand up for her need to have a strong team to fulfill her new responsibilities. Ultimately what happens may expose the truth of ageism and its true cost to society in keeping wages suppressed. 
Both of these examples also point to other archetypal factors that have been laying the groundwork for the activist quality of the Mars/Uranus conjunction in expressing some form of revolt large and small. On February 1, Mars formed a square to Pluto in Capricorn and as Mars advanced towards Uranus, it echoed the tumultuous energies generated by the square between Uranus and Pluto that peaked from 2012 to 2015. The impact of this still unfolding epochal alignment correlates to the tension between the demand for personal and individual freedom (Uranus) and the needs of the large corporations and state/government to consolidate their power and influence (Pluto). This can include power struggles between the needs of the individual (Uranus in Aries) and those in control of the structural systems of society (Pluto in Capricorn). Perhaps, the best example of Pluto is Citizens United that gives great power to the wealthiest individuals and corporations in the U.S. The effects of this law are only beginning to be seen and felt as the law itself allows for great amounts of money to be given to candidates without any public awareness. It is possible that the next few election cycles might deal with this as more ordinary people discover what's really happening are empowered to speak truth to power and demand change. 
On a collective level, the recent Mars/Pluto square correlated to a successful power play by Democrats in Washington to temporarily end a record-breaking government shutdown precipitated by a dispute over funding for a border wall. The Mars/Uranus conjunction peaks a few days prior to the new deadline to sign the funding bill. Both sides remain steadfast in what they believe is right. With Uranus in play, what will happen is likely to be unexpected and potentially shocking. The President has signaled if he doesn't get his way, he will declare a national emergency in order to build the controversial wall, an approach that could lead to even greater unrest and chaos, also a Uranus signature. At its highest expression, however, the parties would find an innovative solution to increase border security that will be acceptable to lawmakers as well as the majority of Americans.