---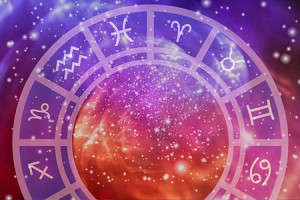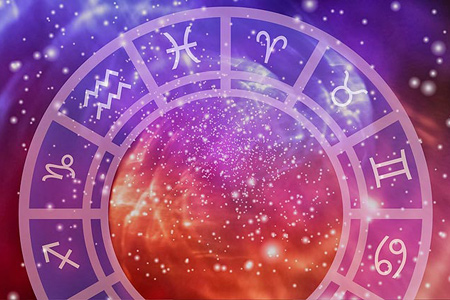 A palpable shift from the intensity of Scorpio that has dominated the past lunar cycle occurs this week. Of all the sign transitions, the one from Scorpio to Sagittarius is one of the best examples of how one sign can be not only be the antithesis but also the antidote to the previous sign. Scorpio immerses us into the dark realms of our psyche. Under its influence situations arise that force us to look at our hidden demons and in that vulnerable state reach new levels of authenticity with ourselves and others. Sagittarius on the other hand launches us into the farthest reaches of the cosmos to witness the stunningly beautiful panoramas of all creation. Its expansive and inspiring nature leads us to deriving mind-blowing meaning out of it all and our individual purpose in it.
The Sun entering Sagittarius on November 22and opposing the Full Moon in Gemini less than an hour later may feel like a turbo charged release from being identified with our dark side. Whatever deep internal issues we have been working on since the Scorpio New Moon of November 7 now reaches their harvest point. The Gemini Full Moon reflects the light of the Sagittarius Sun in full blast mode, which allows us to experience the polarity between each archetype more clearly. Opposing signs actually have significant affinity and once we are able to integrate them, we can utilize their forces in powerhouse ways. The data gathering of Gemini assimilates into wisdom in Sagittarius. Gemini makes connections and communicates with others in order to create a network of data sharing from person to person. Sagittarius turns those connections into opportunities to expand and grow through its understanding of the big picture they render. We may be inspired by this far-reaching Full Moon to look at the processes by which we seek out and receive information, including the tremendous amount of commercial media we now consume. What purpose do they serve? What meaning do they bring to our lives?
The opportunity to receive answers is expanded by the Full Moon's alignment with Sagittarius ruler Jupiter. The Moon's exact opposition to Jupiter, which perfects about four hours after the peak of the Full Moon, may correlate to a significant lift in our mood and a surge in confidence that whatever issues we have will somehow work out. The Sun moves into its exact conjunction with Jupiter on November 25, marking the commencement of a new cycle of growth and expansion in our life. We may be looking at everything more philosophically and seek new horizons. Jupiter learns best when it has direct interactions with different people and their cultures. It is able to make connections between even the most obscure ways we have developed to live as individuals and synthesizes them into the codes we live by in society. The more organically its philosophy of life is created out of real experiences, the more alive it is. Jupiter understands that philosophies are models of reality and not reality itself and that they evolve as we do. Jupiter in Sagittarius' domain includes religion, the law and ethics, which have dramatically changed over the course of human history becoming more diverse and inclusive as our consciousness increases.
Change, however, does not happen without resistance and today's society is experiencing a new peak in public debate over what beliefs and philosophies we want to live by. The Full Moon chart also features a square between retrograde Mercury in Sagittarius and Mars in Pisces, exact on November 26, which can bring current disagreements to a head. In the U.S. for example, political discourse is likely to flare up over myriad polarizing issues at hand including midterm elections recounts, the Mueller Russia investigation and the Saudi Arabia involvement in the Khashoggi murder. Mercury represents how we perceive and communicate; Mars represents how we assert ourselves in the world. The nature of the square is to create enough friction to focus our attention on matters that need adjustment. On a personal level, if we look at what transpires as an opportunity rather than a fight then something new can emerge.
Neptune in Pisces stations direct on November 24, creating a subtle undertone to the outgoing nature of the other planetary energies this week. Neptune calls to show up with courage to the life we are living and learn how to love unconditionally as best we can in the face of our fears, pain and suffering. Focusing on what is most important while keeping our intuition open to receiving messages through synchronistic experiences could lead to new ways of imagining the life we want to lead.
Here's the datafor the major aspects this week (Pacific Time, rounded to the nearest whole degree unless otherwise noted).
November 22 – Sun at 0°Sagittarius at 1:02 a.m.
November 22 – Moon opposite Sun (Full Moon) at 0°52' Gemini/Sagittarius at 9:39 p.m.
November 24 – Neptune station direct at 13°41' Pisces 5:09 p.m.
November 25 – Sun conjunct Jupiter 3°56' at 10:34 p.m.
November 26 – Mercury square Mars at 6°29' Sagittarius/Pisces at 12:06 a.m.