---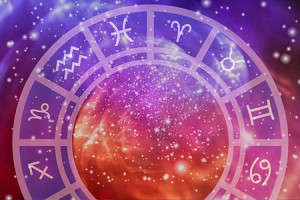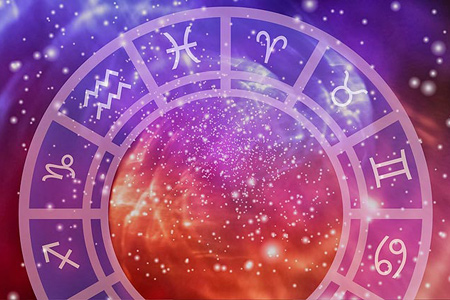 The events of last week in the U.S., including a decisive shift in the balance of power in Congress, the firing of the Attorney General Jeff Sessions, yet another mass shooting and more devastating wild fires in the west, make it clear we are undergoing a dramatic re-shaping of our personal and collective worlds. We are being asked by the grace to willingly embrace the ongoing intensity with a knowingness we have inherent within us the ability to utilize the powers in play for the greater good. Mars forming a sextile to Uranus on November 15at 29°Aquarius/Aries gives us a much-needed booster shot of inspired motivation to break much needed new ground. The genius of Uranus combined with the strength and fearlessness of Mars empowers us to take risks we might not ordinarily consider. Mars and Uranus in mutual reception, i.e. each in the sign ruled by the other, increase the power to act creatively for something greater than the self that moves society into the future. We may be inspired to join a group working for a cause or suddenly have fresh ideas on changes we can make to reduce our personal carbon footprint. Mars remains in aspect to Uranus as it crosses the threshold from Aquarius into Pisces later in the day on November 15. We may feel the shift in how we assert ourselves as it changes from the cerebral nature of the air sign to the sensitive feeling quality of the water sign. Mars in Pisces correlates to graceful movements and adopts a subtle manner of self-assertion that is able to reel in what it wants rather than directly acting upon its desires.
Mars in Pisces forms a waxing square to Jupiter in Sagittarius, exact on November 19, which builds on the innovative quality of the Mars/Uranus aspect to expand our way of seeing things. We may feel strongly about what we believe and feel the need to make big, bold actions. Jupiter in the sign it rules instills greater meaning in life and helps us to recognize what exists beyond the mind. Jupiter is also the traditional ruler of Pisces (before Neptune was discovered) so inspires Mars to act from the widest vision possible to increase our awareness of the unlimited opportunities within our grasp. Mars aligning with Uranus and Jupiter this week creates a high-energy configuration that has the power to propel us into a leap of faith and open us to something new. However, we need to beware of overconfidence, any attempt to force others to agree with us, or blowing through resources needlessly in pursuit of a big picture that lacks the necessary step-by-step plan. Maintaining awareness of how far we can realistically stretch beyond our natural limitations is the key to making progress where most needed.
Increasing the intensity this week, both Mercury and Venus station and change directions on the same day. With laser focus now on communications and relationships, we may be engaging in significant conversations that zero in on the issues at hand. Venus has been retrograde for six weeks, moving backwards from Scorpio to Libra where it turns direct on November 16. Venus is strong in its home sign and constructively uses its understanding of human nature to seek elegant solutions to our divisiveness. Perhaps during its retrograde we may have seen how we resist others entreaties to cooperate out of fear of not having our own needs met. We may now realize that by joining hands in love we can collectively and creatively utilize the universal forces at our disposal to create a stronger network of total relatedness that serves all. The Venus station occurs in opposition to Uranus, which may inspire us to try something new with those we love. This aspect has been in effect since mid-October with the last of three exact oppositions occurring on November 30. We'll need to remain attentive to others' needs while at the same time be willing to take a stand for what we need in order for our relationships to remain stable.
Mercury stations retrograde at 13°Sagittarius on November 16and remains retrograde until December 6 at 27°Scorpio. This is the last phase of the Mercury cycle that began August 8 with the Mercury/Sun Inferior Conjunction. There may be a backlog of unfinished business so staying present with the most important thing to do at any given time will help from going into overwhelm. Mercury remains in Sagittarius through November 30 focusing us on sharing the common experiences of everyday life and its problems in order to learn the art of living together. Coming down from the abstract clouds of our beliefs to see how things actually work at the ground level opens us to creative solutions to managing our collective problems. This is how cooperation and mutual respect is developed. Mercury stations a mere 15 minutes from an exact square to Neptune in Pisces, which further inspires the idea that we are connected with each other. Finding a way to live in harmony is the ultimate path to freedom to explore all existence in peace.
Here's the data for the major aspects this week (Pacific Time, rounded to the nearest whole degree unless otherwise noted).
November 15 – Mars sextile Uranus at 29°Aquarius/Aries at 1:31 a.m.
November 15 – Mars at 0°Pisces at 2:21 p.m.
November 16 – Venus station direct at 25°Libra at 2:50 a.m.
November 16 – Mercury station retrograde 13°Sagittarius at 5:33 p.m.
November 19 – Mars square Jupiter at 3°Pisces/Sagittarius at 5:30 p.m.