---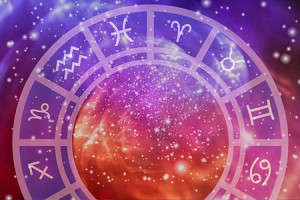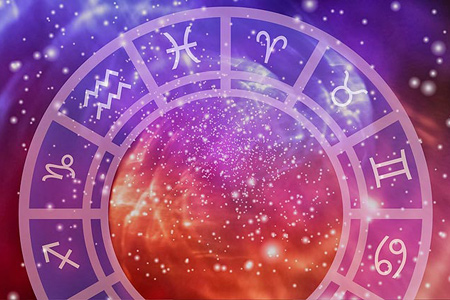 The week opens with the archetype of change and unexpected development pulsating within the core of our being. On the same day the Sun enters the probing sign of Scorpio it forms an opposition with "think different" Uranus in Taurus on October 23. The four planets now in Scorpio (including Mercury, Venus and Jupiter) concentrate our attention on the essence of things, including our deepest motivations. The added influence of Uranus in the sign of values can bring abrupt shifts in thinking that lead to breaking lines of resistance within and without. Taurus and Scorpio are both focused on resources, so what is most important or valuable or meaningful to us may come to the fore. With the Uranus archetype in play, freedom shoots up the scale of life's highest priorities. We may therefore suddenly feel a profound need to break free from a dead routine, or do that thing we feel driven to do but have been holding back because we've been told it is too risky or won't work.
Further intensifying matters, the Full Moon unfolds on October 24 in conjunction to Uranus, just as retrograde Venus in Scorpio moves into its "Inferior Conjunction" with the Sun, which is exact on October 26. This creates a volatile four-planet opposition with the potential for a breakdown or breakthrough, depending on choices made up to this moment. Full Moons illuminate our deepest feelings. The Moon exalted in Taurus highlights where we may be ready to attend to our emotional needs. If our feelings have been repressed or ignored, we may be strongly triggered into expressing them. Add in the amplifying factor of the willful Sun in Scorpio and the stubborn quality of Moon in Taurus, it will be challenging to take others' needs into consideration. Yet those who inhabit our circle at work, home and out in the world have been under review since the Venus retrograde began on October 5. The Sun/Venus Inferior Conjunction is the midpoint of this review that may see our feelings about our relationships coalesce into knowing just what needs to be done. Because the Inferior Conjunction is in opposition to Uranus and occurs in the wake of the Full Moon, events may unfold that force us to take action to recalibrate our role in these areas.
As ruler of Scorpio, Pluto heavily influences the Sun/Venus conjunction with its call to experience total relatedness through being more real and truthful. It also factors into the current lunar cycle by virtue of having been in a close square to the October 8 New Moon in Libra. Now the Full Moon is aligned with Uranus, the planet that calls us to discover our true uniqueness, no matter how strange we think we are in relation to the norms of society. The call to being authentic and unique as individuals could lead to some dramatic shifts in how we feel about our relationships, especially if their current configuration no longer supports where we need to go and what we need to do. Taurus is the sign that relates to the development of self-worth and establishing values in the material world. Ruled by Venus, Taurus teaches us about being at peace with who we are and to enjoy the riches of life. The opposing sign of Scorpio compels us to experience merging with others in intimate ways, not just physically, but in all areas of life wherein we jointly experience our combined total wealth of self and whatever resources we have. This requires complete trust and willingness to be 'all in' with singular focus on what is happening in the moment, unafraid to enter taboo territory or the darker reaches of the psyche in order to understand the original code of our pain and suffering.
There is a stabilizing factor in this astral passion play, in the form of Saturn in Capricorn, which is in sextile to the Sun/Venus Inferior Conjunction and trine to the Full Moon conjunct Uranus. Saturn favors choices that fulfill a purpose. It encourages us to respect our limitations by making sustainable choices that will endure. Strong in the sign it rules, Saturn in Capricorn also requires playing by the rules or at least knowing them well enough so that if we are compelled to break them, we can honor their higher purpose and build on the needs they served as we blast into new territory. The combined archetypal energy of methodical Saturn and innovative Uranus at the synchronized Full Moon and Sun/Venus Inferior Conjunction can lead to unusual circumstances that open us to making more authentic emotional connections with others. We may also make steady progress to break free from emotional programming that is negatively affecting our relationships. After the initial shock wears off from any core truths revealed, the changes we make accordingly could help all concerned gain greater peace and stability in the long run.
Here's the data for the major aspects this week (Pacific Time, rounded to the nearest whole degree unless otherwise noted).
October 23 – Sun at 0°Scorpio at 4:23 a.m.
October 23 – Sun opposite Uranus at 1°Scorpio/Taurus at 5:46 p.m.
October 24 – Retrograde Venus sextile Saturn 4°Scorpio/Capricorn at 5:52 a.m.
October 24 – Moon opposite Sun at 1°Taurus/Scorpio at 9:45 a.m.
October 26 – Sun conjunct retrograde Venus at 3°Scorpio at 7:15 a.m.
October 27 – Sun sextile Saturn at 5°Scorpio/Capricorn at 7:52 p.m.
October 29 – Mercury conjunct Jupiter at 28°Scorpio at 4:05 a.m.