---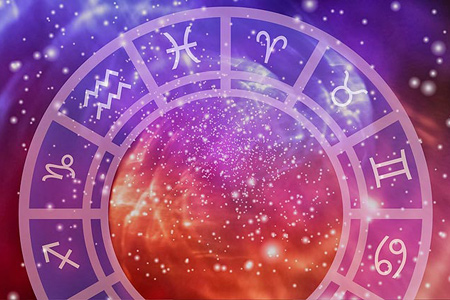 The culminating "Full Moon" phase of the Sun/Jupiter cycle occurs on May 8 when the Sun in Taurus opposes Jupiter in Scorpio. This cycle commenced at their last conjunction in October 2017, shortly after Jupiter entered Scorpio, and coincided with the birth of a social movement that is calling out the truth of pervasive sexual misconduct in the workplace. As Jupiter progressed through the sign associated with sex and power, the 'Me Too' movement has swelled with long ranging impact. As Krishnamurti said, "In observing the fact, the truth, the actuality, there is a possibility of change." Jupiter is about truth. The Sun is about will and the creative life force. These blended archetypes correlate to expansion, creativity, growth and joy. Simply acknowledging what exists – in this example, of society's dark underbelly of sexual predation – is leading to significant positive shifts in our collective consciousness of what constitutes acceptable behavior with respect to sex and power. At the "Full moon" of this still unfolding movement under the values-based Taurus Sun, there may be new developments following the broad changes that have been set in motion.
Sun/Jupiter correlates to a sense of boundlessness and that whatever we set an intention for will happen, as intention itself followed by effort is all that is needed. This is the beneficent beauty of Sun/Jupiter and the key to understanding how to allow the creative cosmic forces to work through us. The strongest intentions are ones that arise from the seat of the soul, something we know that we alone must do as part of our soul's purpose to benefit the common good. On May 11, the Sun trines the ruler of Scorpio, Pluto, pulling its force into the configuration with Jupiter to intensify the focus on where we may be misusing our power. As consciousness seekers, we have an opportunity here to recognize locked-in dysfunctional behavioral patterns in order to open to new possibilities of growth. The transformational process governed by Scorpio requires us to allow "little deaths" to the mental constructs of the ego so that we may experience a new way of being aligned with out true intentions.
What is revealed under the culminating Sun/Jupiter/Pluto configuration will potentially be met with vigorous discussion when Mercury forms a square to Mars in Capricorn on May 12, followed by its conjunction to Uranus in Aries on May 13. This is an electrifying, action oriented transit that carries the potential for shocks, innovative breakthroughs or a dramatic change of mind about something. In the significant last degrees of Aries and Capricorn, this three-planet configuration correlates to a summation of these archetypes related to individuality, the impulse to create and the development of self-assertion (Aries), and responsibility, structure and integrity (Capricorn). There is a sense of urgency to finish the development processes related to the each planet's transit through the respective sign. Mars relates to action, Mercury relates to perception and Uranus relates to freedom of individual expression. If one is not alert to what is happening, the urgent need to be done with something can lead to impulsive behavior and decisions that have unintended consequences. If we remain conscious, Mercury/Mars/Uranus can correlate to breakthroughs in our way of perceiving a given situation and subsequently to nimble and novel responses.
Mars entered into orb of the square to Uranus in the last week of April and on May 13, it enters its shadow, the degree space it will traverse three times due to its upcoming retrograde between 29°Capricorn and 9°Aquarius. Mars will stay in orb of this tense aspect with the archetypal Disruptor of the cosmos for five months, with three exact alignments during that time. More on this in the next AstroCast, but for now consider that as this alignment was building, the Kilauea volcano erupted on the island of Hawaii unleashing powerful earthquakes and a new NASA probe called "InSight" blasted off on a mission to study "Marsquakes" in order to learn about the red planet's core. These events are great metaphors to help understand the powerful energies at work under the long Mars/Uranus transit: one is highly destructive and uncontrollable; the other is a powerful innovative precision instrument that will give us deeper awareness about the red planet. During this long transit, may we use the breakthrough force of Mars/Uranus to probe into the deep space of our consciousness to discover who we are at our core.
Mercury shifts gears dramatically on May 13 when it leaves daring Aries and enters stable and methodical Taurus. Operating through the archetypal lens of Taurus through May 29, Mercury will seek peace and quiet in order to sense the rhythms of nature, the intrinsic need of this earth sign. Contrary to the Messenger planet's usual busy networking mode, Mercury in Taurus is uncomfortable in the cacophony of daily life and will adapt its manner of learning and sharing information to Taurus' conservative, values-based approach that focuses only on what it deems important. Less talk is more under this signature, yet the few words Mercury in Taurus does choose to employ can be filled with potent meaning. Tapped into the universal rhythms of life itself, Mercury in Taurus may give our words the impact of a deeply moving song.
Here's the data (Pacific Time, rounded to the nearest whole degree unless otherwise noted):
May 8 – Sun opposite Jupiter at 18°Taurus/Scorpio at 5:39 p.m.
May 11 – Sun trine Pluto at 21°Taurus/Capricorn at 4:07 p.m.
May 12 – Mercury square Mars at 29°Capricorn at 6:30 a.m.
May 13 – Mercury conjunct Uranus at 29°52' Aries at 3:49 a.m.
May 13 – Mercury at 0°Taurus at 5:40 a.m.