---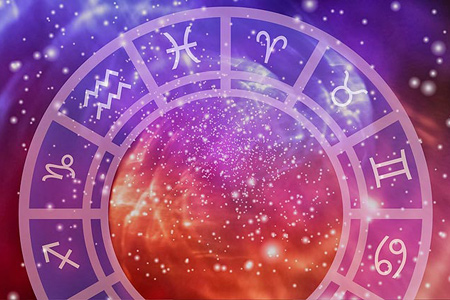 The parade of alignments activating the Aries and Capricorn corridors of the zodiac comes to a climax on April 10 when the Sun squares Pluto. The center of our solar system represents our core identity, our truth and the power of creativity. In creative and courageous Aries, the first sign of the zodiac, the Sun emerges into life carrying the seeds of innovation and is tasked with learning the power of adaptability in order to see the seeds grow. As the furthest planet from the Sun, Pluto is the existential outpost that identifies with something much, much greater than self. In Capricorn, it is tasked with transforming the structures of society that have lost integrity of purpose to serve the greater cosmic whole. If the self has not seen the fullness of its creative power within and identified it with this higher purpose, the square between these two willful archetypes can correlate to the perception of a never-ending struggle for control of the forces at work in one's life. If we're attentive to our internal state as this challenging aspect unfolds, the kinds of struggles we may experience will reveal the extent to which we are connected to the inherent deep reserve of power within.
A dynamic five-planet configuration that develops April 10 through 16 offers cosmic support for the creative and loving use of power. Elements of this complex alignment include a trine between Venus in Taurus and Mars in Capricorn that offers stability between the receptive/anima and creative/animus archetypes. Both Venus and Mars form sextiles to Neptune in Pisces, which archetypally inspires operating from the state of unconditional love. A sextile between Jupiter in Scorpio and Pluto in Capricorn can correlate to enormous assistance coming from outside and often invisible sources, or the discovery of a new level of authenticity and strength within. Think of striking the mother lode of power in whatever area it is needed. The final aspect in this configuration is Venus in opposition to Jupiter, which due to its polarizing nature, can correlate to extreme imbalance if the opposing principles are not integrated. Do we want to play it safe in a life so focused on material comforts that we miss fully engaging in the cosmic adventure of consciousness? The complex aspect pattern called a "cradle" exemplifies the idea that "the sum of the parts is greater than the parts themselves." While understanding the nature of the harmonious aspects within it offer incentive for creative expression, the key to its particular message is simply in recognizing that the object of this life game is not to achieve total ease and grace in physical material reality. It is to take on the struggles of life with eyes wide open in order to forge a new way of being beyond matter, space and time, no matter how uncomfortable it gets. That requires the ability to consciously choose between these divergent paths in order to evolve into the best possible future.
Mercury turns direct on April 15 and as it picks up speed over the next few days, the seeds of new ideas germinated during the retrograde period can be put into action. Mercury in Aries represents a highly energized mind ready to speak and act upon a thought without hesitation. Although this manner of processing may have been somewhat disrupted during the three week retrograde period, Mercury's prolonged 10-week stay in the sign of "seed ideas" (March 5 to May 13) correlates to the potential for a burgeoning new perspective on how to approach life. We may have recognized some things that need to change and started planning for those changes to take effect so the new way of being we're imagining can emerge. The Mercury in Aries archetype also instills the courage needed to take a chance no matter how scary, unfamiliar or uncertain the changes seem.
The New Moon in Aries on April 15 infuses the new lunar cycle with the Aries theme of taking risks. As the first New Moon in the first sign of the zodiac, this is an auspicious time to create new beginnings. Furthermore, the New Moon is closely conjunct Uranus in Aries, which intensifies the need to break free from old patterns in order to discover and deploy our unique gifts. Uranus is the planet of change that disrupts in order to recalibrate our trajectory into the future, indiscriminately breaking down programming that locks us into a state of inertia. This lunar cycle can therefore correlate to sudden events or internal awakenings that catapult us into the new way of being. The level to which we have invited this will determine how much we may suffer from our own resistance to any necessary changes. Being fully open to what may come is essential for reaping any opportunities that arise and allow us to achieve the greatest velocity of movement. Even a small-scale change can make a big difference. The Sabian symbol for this New Moon is "Through imagination a lost opportunity is regained." Dane Rudhyar relates this to the process of experiencing failure, which teaches us to emerge into a new capacity he calls "creative imagination." In other words we must risk failure in order to become our true creative, unique self. "The mind must first 'imagine' that which he will then be able sooner or later to actually experience," writes Rudhyar. "What counts is the development of UNDAUNTED FAITH in the pursuit of one's ideals."
Here's the data (Pacific Time, rounded to the nearest whole degree unless otherwise noted):
April 10 – Sun square Pluto at 21°Aries/Capricorn at 9:51 p.m.
April 10 – Venus trine Mars at 14°Taurus/Capricorn at 11:02 p.m.
April 12 – Venus sextile Neptune at 15°Taurus/Pisces at 9:27 a.m.
April 14 – Jupiter sextile Pluto at 21°Scorpio/Capricorn at 3:28 a.m.
April 14 – Mars sextile Neptune at 15°Capricorn/Pisces at 10:28 a.m.
April 15 – Mercury station direct at 5°Aries at 2:21 a.m.
April 15 – Moon conjunct Sun (New Moon) at 26 °Aries at 6:57 p.m.
April 16 – Venus opposite Jupiter 21°Taurus/Scorpio at 11:59 p.m.