---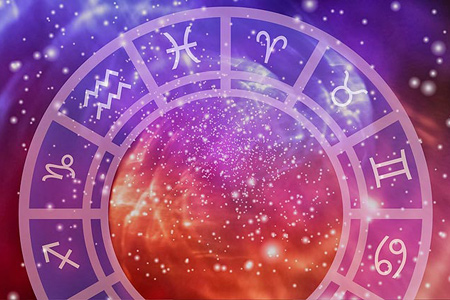 Cross currents of stop and go energy mark the week, requiring a need to adjust our pace, navigate obstacles and respect anything that is not intrinsically ready to move without force. Mercury and Venus enter Aries on March 5 and 6, bringing about a palpable shift in how we perceive and communicate, and relate to others and attract that which we value. In Pisces, these functions can be highly sensitive and evoke an otherworldly presence. Moving from this gentle space into daring Aries can seem like being abruptly thrust from the delicate, sublime environment of the womb into one that is utterly shocking, vigorous and active. Representing the initial stage of the individual's development through the progression of the zodiacal signs, Aries is the creative force, the seed carrier, and its job is to protect that seed so it can grow. Because the nature of Aries is to operate with reckless abandon, considering the consequences of each action does not come naturally. Mercury in Aries easily grasps new ideas and is generally unfiltered, but can also come off as naïve or careless in communications. Venus in Aries can be adventurous and candidly fresh in relationships, but it can also impetuously skip through one affair after another. Both planets desire freedom to operate independently without contemplating the impact their actions have on others. In Aries, Mercury and Venus are therefore tasked with developing "adaptability" as they pursue their creative acts of thinking and loving, and this becomes their "gift" or "healing virtue" according to Dane Rudhyar. The main function of Aries, he writes, is "to release the kind of power that enables new ideas and new plans to manifest in the consciousness of humanity." For this powerful "initiative leadership" to be successful, it must be adapted "to the essential purpose directing and giving meaning to the initiatory act." At its highest form of expression this adaptability links the creative act to one's divine purpose. Without it, says Rudhyar, any endeavor would be "condemned to rapid extinction."
Another palpable planetary shift occurs when Jupiter turns retrograde on March 8, beginning a four-month review of the space it traversed between 13° and 23° Scorpio. This Jupiter station marks a turning point from outward focused action to inward reflection of the matters under Jupiter's domain such as philosophy, beliefs, faith, growth and abundance. Jupiter's station is most powerful this week, its archetypal message focused like a laser as it appears motionless in the sky. That message since Jupiter entered Scorpio last October synchronistically coincided with the eruption of public discourse on sexual assault and harassment in the workplace. Women in the entertainment industry led the charge by going on record in a New York Times article about producer Harvey Weinstein who abused his power and position for sexual gain. A movement rapidly gained traction through #MeToo and by January, Hollywood leaders launched Times Up, an organization that provides counseling and funding for legal action against perpetrators (Jupiter rules the law and wealth; Scorpio rules sex). In a recent NPR interview, Ashley Judd, one of the prominent actresses who helped to break the Weinstein story, expressed her feelings about what has transpired over the last five months: "We've just flung the barn doors wide open and the horses have run out. And the joy of the stampede has surprised me. I didn't know that it would be so joyous." It is this joy of unbridled authentic expression that has activated the transformative power of Jupiter in Scorpio, which will guide any needed adjustments to this unprecedented movement during the course of the retrograde period.
As Jupiter retrograde signals a time to reflect, quick-witted Mercury in Aries receives a message to slow down when it forms a square to Saturn in Capricorn on March 10. This tense alignment between the planets of perception and integrity challenges us to recognize how the quality of our thinking is linked to the life we create. Saturn looks for purpose in every thought, and while this can inhibit forward movement it serves to motivate a full inquiry into any given situation in order to increase clarity and reduce fear.
As a counter thrust to the Jupiter and Saturn/Mercury celestial events, Mars in Sagittarius in trine to Uranus in Aries on March 11 represents an unrestrained quest for freedom. Mercury and Venus' singular drive for independence in Aries finds affinity with this exciting alignment that connects Mars in Sagittarius's desire for adventure with the spontaneous emergence of a new way of being Uranus in Aries. Mars/Uranus is in an unfettered alignment with a creative, initiating force that will be exciting but which could wreak havoc if we're not careful. It is only when the act of creation is pure and without thought of reward that it is utterly joyful and beneficial for all.
Also on March 11, the Sun in Pisces forming a sextile to Pluto in Capricorn evokes a sense of sacred power that can act as a stabilizing factor for the uneven planetary energies unfolding this week. It can also bring wisdom and confidence to the table considering both planets are within orb of a favorable configuration with stationing Jupiter. Sun/Pluto has the stamina to hold space while events play out, connecting the depths of our collective experience on earth with the omnipresence of the cosmic consciousness.
Here's the data (Pacific Time and rounded to the nearest whole degree unless otherwise noted):
March 5 – Mercury at 0° Aries at 11:35 p.m.
March 6 – Venus at 0° Aries at 3:46 p.m.
March 8 – Jupiter station retrograde at 23° Scorpio at 8:46 p.m.
March 10 – Mercury square Saturn at 8° Aries/Capricorn at 11:00 p.m.
March 11 – Mars trine Uranus at 26° Sagittarius/Aries at 4:21 a.m.
March 11 – Sun sextile Pluto at 21° Pisces/Capricorn at 4:52 a.m.