---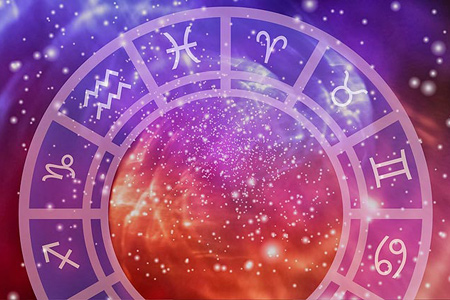 The spotlight is on the theme of responsibility this week, with the Sun, Venus, Saturn and Pluto in Capricorn, the cardinal earth sign that archetypally represents our inner ability to manage. Capricorn can be referred to as the 'C.E.O' of the zodiac. Unpacking the word "responsibility" literally means the "ability to respond." The dictionary defines responsibility as "the state of having a duty to deal with something within one's power; the opportunity to act independently and make decisions without authorization." In esoteric philosophy this means taking responsibility for Self, for our state of being, for all the choices and commitments we make, including either accepting this responsibility or experiencing the consequences of not doing so. In order to understand what is within our power and authority we need to be realistic and see things as they are. If we can do that, then we're likely to be perfectly clear on the appropriate response for every moment.
There are only two exact aspects this week and they are integrally linked at the culminating point of the current lunar cycle. Mars in Scorpio trines Neptune in Pisces on December 27 and this aspect aligns with the Cancer Full Moon on New Year's Day, January 1 to a creative, flowing grand water trine. The sensitive Moon is strong in the sign it rules and even more potent as the largest Super Moon of 2018. You will be able to see this for yourself when you look at the Moon in the sky, as it will be larger and much more bright than normal. This is because the Moon is as close as it can get to our Earth, which in astronomical terms is called its closest 'perigee.' The self-determining force of Mars is able to act without restraint in passionate Scorpio. Neptune in full force also in the sign it rules activates the imagination and our perception of the veil between the hard forms of physical reality and the boundless cosmos. With this harmonious alignment in emotional water signs feelings may overflow as we reflect on the year that was and contemplate the unknowns of the year ahead.
The Sun in Capricorn in opposition to the Full Moon morphs the grand trine in a complex seven-planet "Kite" configuration that archetypally includes Venus's graceful balance, Pluto's fearless depth and Jupiter's expansive philosophy. The Sun/Venus/Pluto conjunction in Capricorn is the focal point of the Kite, strengthening the theme of acting responsibly in our lives and tasking us with creating functional structures that support day-to-day living. At the Full Moon, we have the opportunity to see how intentions set at the New Moon are progressing. The theme of the New Moon was about moving towards 'Galactic Consciousness,' which entails taking responsibility for one's role in the evolution of consciousness. Under the Galactic law of unconditional Love, we are asked to make choices within our power that maintain an all-inclusive long view of the ripple effect they have on all existence. Choices that come from true compassion have the positive effect of creating love in our lives, which in turn attracts more loving people into it as well.
Integrating the polarity of the Cancer/Capricorn archetypes would mean taking responsibility for our own feelings (Cancer) by owning them and also expressing them honestly to others so that we maintain clarity in all interactions. It also means to honor the need to nurture and be nurtured as a vital element of a proper functioning collective. Collectively, can we create structures that love and protect everyone and run efficiently at the same time? It appears at this time in history we are having great difficulty with this. Before we see the light, we may need to experience more of the dark sides of these archetypes – Capricorn is known to express as ruthless, unsympathetic and domineering, while Cancer can be overly sensitive, emotionally self-indulgent, defensive and even manipulative. As individuals, however, we have the opportunity now to fully integrate these archetypes with Galactic Love and see their magical gift radiate throughout our lives. Cancer's warm, protective and deeply intuitive spirit teaches us to know where we belong. Capricorn's masterful organizing spirit teaches us personal integrity as it tirelessly works without regard for personal reward. Working hand in hand, they can move us forward on the path of personal and collective development.
On the day of the Full Moon, retrograde Uranus is stationing and will turn direct the next day. This planet has been barely moving since the beginning of December and will continue to appear motionless through January. This focalizes its esoteric imperative, which the Full Moon supports, to awaken to our inner authority. As the New Year dawns, may we start asking the questions, difficult to own up to as they may be, that help us recognize where we blindly follow another's lead and where we give up our power of decision making to appease others. Honestly addressing our state of being opens us to harnessing the formidable support of the stimulating Kite formation to create (Sun) a loving (Venus) and nurturing (Moon) environment that honors our compassionate, mystical nature (Neptune) as well as our essential foundation building motivations (Saturn). It will also put us in touch with the self-confidence (Mars) and power (Pluto) we need to search for the truth (Jupiter) of our Being.
Here's the data (Pacific Time and rounded to the nearest whole degree unless otherwise noted):
December 27 – Mars trine Neptune at 12° Scorpio/Pisces at 10:00 p.m.
January 1 – Moon opposite Sun (Full Moon) at 12° Cancer/Capricorn at 6:24 p.m.