---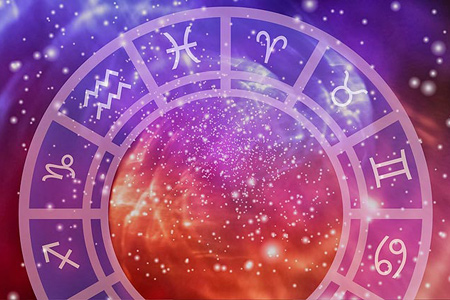 The Venus retrograde period March 4th through April 15th represents a time during which situations may manifest that force us to review our value systems, our approach to relationships and personal finances, and our needs and desires. Since this particular planet does not retrograde very often (only once approximately every 19 months), what transpires during this time is relatively significant. I personally have the need for a new car and had intended to set aside some cash over the next few months to make that happen. What has transpired, however, is forcing me into action sooner than expected as my old car just couldn't keep up with the game plan and broke down before the finish line. If any of you are having similar urgent matters to attend to bear in mind this is classic Aries – stop thinking about it and just do it, now! This is a little tough for my three planets in deliberative Libra and four planets in discriminating Virgo – I want everything to be just right before making a move. The cosmos obviously has other plans and on that subject. I have intended to be more spontaneous as well, meaning not over think things due to worry about finances, for example, and instead operating from the 'being level' that understands intuitively just what to do. Fortunately, the Venus in Aries energy is very supportive of this.
Mercury moving into a conjunction with Venus, exact on March 18th, is giving me a new level of clarity on the situation. For everyone in general, head and heart symbolically aligning in the cardinal fire sign of Aries may bring about enthusiastic conversations about love and money, adventure and innovation. Acting spontaneously doesn't mean to forgo any necessary steps. It just means those steps will happen with less pondering. The challenge for these planets in Aries is to consider the impact on others, being aware of when actions become too reckless and taking care to preserve the essence of creation for the greater good. The Mercury/Venus planetary pair is generally gracious and together the effect may be strong enough to soften the characteristic temperamental nature of Aries.
The Sun crosses the 0° Aries point on March 20th, marking the Equinox and the beginning of a new seasonal cycle that sets the tone for the next three months. With four planets in Aries now (Sun, Mercury, Venus and Uranus), the cosmos is providing abundant support to be in the moment and act without diverting the creative impulse through the mechanisms of thought. This is the ultimate in creative living. Also marking the start of a new zodiacal cycle, the Sun in the first archetypal sign represents new beginnings on all levels. This may be a northern hemisphere bias, but everything that spring represents – new growth bursting forth out of the ground – relates to the Aries principle of creation pure and simple. The Sun, signifying the heart and core of our being, moving through this celestial terrain internalizes the creative impulse at a deep level far away from the mind's interfering reach.
The chart for the Equinox features a very tight square between Jupiter in Libra and Pluto in Capricorn and, being part of this chart, infuses life on earth for the next few months with the potential for fractious power plays. While their exact aspect (the second in a series of three between November 2016 and August 2017) won't happen until later this month, Mercury pulls into the alignment March 23rd to 24th from Aries creating a cardinal T-square that channels the expansive force of Jupiter and the fundamental strength of Pluto through our perceptions, thoughts and words. Power plays by the whales of corporations and governments (Pluto in Capricorn) are certainly likely, pitting the fierce need for independence and freedom of speech (Mercury in Aries) against the needs of society for equality and justice (Jupiter in Libra). On a personal level we may find opportunities (Jupiter) to tap deep resources (Pluto) through making connections (Mercury). While being mindful of making a big purchase during the Venus retrograde period (that may be seen in a different light once it goes direct), I will be using this time to gather together the resources and connections I need to make a great deal on a new car.
Here's the data (using Pacific Time and planetary positions rounded to the nearest whole degree, unless otherwise noted):
March 18 – Mercury conjunct Venus at 9° Aries at 5:26 a.m.
March 20 – Sun at 0° Aries at 3:29 a.m.
March 23 – Mercury square Pluto at 19° Aries/Capricorn at 5:42 p.m.
March 24 – Mercury opposite Jupiter at ° Aries/Libra at 5:46 a.m.