---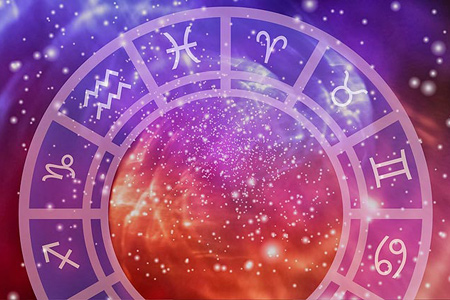 The Full Moon on December 13th was the last major aspect for nearly a week so we've had a chance to integrate the "dynamic stability" of its power-packed configuration involving Jupiter, Saturn and Uranus still in effect.  As discussed in the last AstroCast, the quickening of life on this planet, as represented archetypally by these outer planet movements, is asking us to "dance in a hurricane."  On December 19th, the ability to dance our way through this 24/7 world may become more fluid when Mars enters Pisces.  Subtlety in motion will be enhanced as the action planet traverses this feeling water sign for nearly six weeks.  Mars stimulates us to act and through the filter of diffuse, mystical Pisces, those actions may be propelled by intuition more than the usual sheer drive to get what we want.  The nature of Pisces draws us towards our spiritual beingness.  If that movement does not fit into our ego based plan we may fight it, or become confused, or attempt to escape that which we are being called to do.  Once we are clear, however, the vibration of Mars in Pisces may compel us to be the Spiritual Warrior able to move with the forces in motion rather than resisting them in order to achieve a desired outcome.
Also on December 19th, Mercury in Capricorn commences its third and last retrograde of the year.  Generally a time of "review," what frequently seems to happen during the now infamous Mercury retrograde is that all the things that needed handling that have not been handled suddenly become absolutely necessary to handle.  As part of the larger Mercury cycle, the beginning of the retrograde period is a time of completion, the end point being Inferior Conjunction on December 28th when the next cycle begins.  There is an imperative to finish projects begun at the head of the current cycle on September 12th.  That's why this period is commonly known for things breaking down, including computers, cars and communications.  We sense the looming deadline and go into a state of overwhelm.  As what may seem like a counter-intuitive measure, this may be the ideal time to pause and contemplate just what is truly important to do or not do, rather than keeping up an impossibly accelerated schedule.  At the pivotal moment of its station, Mercury is in a tight conjunction with Pluto, thus giving us the key to the theme of the retrograde cycle.  The Mercury/Pluto planetary pair often represents an ability to delve into the psyche and investigate the underlying mechanisms that are driving our thoughts.  If the notion of stopping everything to contemplate seems undoable, perhaps it would help to ask why is that?  Are we so embedded in the notion that being in a constant state of "doing" is necessary to achieve our goals?  Where do our goals come from?  Are they based on programming dictated to us by family or society?  How willing are we to allow our closely held beliefs to be disturbed enough to allow an opening to another way of being?  This is the kind of query into which Mercury/Pluto loves to take the deep dive.  Of course, managing our affairs in this physical material reality is necessary, and very apropos for these planets in Capricorn, but if we can approach that which needs to be done in present time rather than falling into a state of overwhelm, we may find we will accomplish that which truly needs to be accomplished.
On December 21st, the Sun enters Capricorn, marking the important season changing Solstice and a new three-month solar cycle.  The Sun in Capricorn represents a focus on ever more efficient "forms for living" and at the highest manifestation of this energy a seeking to infuse those forms with spirit.  There is a great sense of responsibility in this act and that is why the gift of Capricorn, according to Dane Rudhyar, is "personal integrity," where everything is built for a higher purpose and not for the personality.  The Sun in Capricorn is frequently associated with the hermit who simply acts with no expectation or need for personal reward or recognition.  "Man is a maker of forms," says Rudhyar.  "But these forms are prisons without the animating power of the spirit."  The chart for the Solstice features the tightening opposition between Jupiter in Libra and Uranus in Aires, now less than a degree apart, which can manifest as giant leaps in innovation in science and technology.  Uranus is also closing in on an even tighter trine to Saturn in Sagittarius, which brings in a stabilizing force to ensure those innovations will greatly enhance existing structures or perhaps provide a bridge to an entirely new methodology.  With the Sun in Saturn-ruled Capricorn for the next month, the emphasis during this time will be on productivity within all manner of systems and organizations.
Here's the data (using Pacific Time and planetary positions rounded to the nearest whole degree, unless otherwise noted)
December 19 – Mars at 0° Pisces at 1:23 a.m.
December 19 – Mercury station retrograde at 15° Capricorn at 2:55 a.m.
December 21 – Sun at 0° Capricorn (Solstice) at 2:45 a.m.