---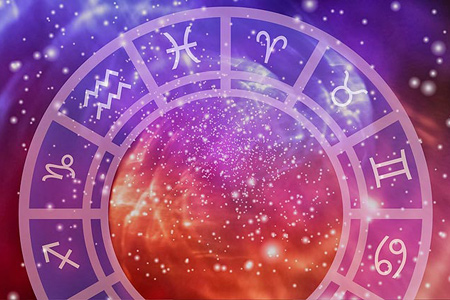 The passion factor kicks up a few notches when the Sun enters Scorpio on October 22nd.  This part of the annual solar cycle when the Sun travels through the sign of the Scorpion represents a shift in our focus from finding Libran ease in relating to others, to seeking a deeper, more authentic experience in those relationships and with life as a whole. Being in love and fully present with whatever we are engaged in becomes paramount under the energetic vibration of the Sun in Scorpio.  Travelling in tandem with the Sun, Mercury enters Scorpio on October 24th, archetypally intensifying the flame of experience with total perceptual penetration.  Our way of communicating may be compelled to go straight to the heart of the matter.  While in close proximity to the Sun this entire period, the way we perceive and our purpose are aligned to discover hidden potential that has not yet been tapped.  Furthermore, in aligning with the energies of the Sun and Mercury in Scorpio we may open a window, however brief, to connect with other in a meaningful way.  If both parties are willing to remain open and vulnerable, we may come to know the profound gift of intimacy.
The conditions for the merging of heart and mind ripen when the Sun and Mercury align in the Superior Conjunction on October 27th at 8° Scorpio.  This is the culmination or "full moon" moment of the current Mercury cycle when the seed ideas planted at the September 12th Inferior Conjunction (with retrograde Mercury conjunct the Sun at 21° Virgo) come to fruition, this time with Mercury direct merging with the Sun in deeply saturated Scorpionic technicolor.  Under the powerful, illuminating influence of the Sun/Mercury planetary pair in the sign of the Sorcerer, it may be well to remember the words of Dane Rudhyar who wrote about the passion of Scorpio and the paradox of all spiritual living.  Rudhyar recognizes we must be identified with a dream in order for it to come alive.  He understands we must love with all-consuming passion in order to know the great Love of the cosmos, the Divine.  And yet, he says, it is our mission is to be a witness to the dream without being absorbed by the shadow of its ideal, and to be the container of Love in order to know Love.  In essence he is saying we have to be wholly present in the process and impartially observe that process at the same time.  "Identification can only succeed through the non-identification of the consciousness with the process of identification.  To be consumed by the Fire, and nevertheless be the tender of the flame – this is the goal.  And this goal can only be reached by using this most magical gift of the Spirit: the power of non-identification."
October 25th through 29th, Venus makes a series of aspects that evokes the energies of the mutable T-square between Jupiter, Saturn and Neptune, which peaked last June.  During this period, Venus will square Neptune in Pisces, sextile Jupiter in Libra and finally conjunct Saturn in Sagittarius.  Earlier this year, when Venus touched these planets, and in particular with respect to the year long Saturn/Neptune square, from other mutable signs (Gemini in June and Virgo in August), it correlated to a recognition, a cry if you will, of the human toll taken in such global tragedies as the refugee crisis that has become the foremost story reflecting the archetypes at play: the dissolving (Neptune) of boundaries (Saturn) as the flood (Neptune) of people (Venus) fleeing the confusion and suffering (Pisces) of their war-torn societies (Venus) created an unstoppable tidal wave (Neptune) across European border crossings (Saturn) as they sought a more orderly (Saturn) life.  We have also been witness to governments and organizations (Saturn) travelling to foreign countries (Jupiter) to make symbolic gestures of atonement (Neptune) for sins of the past, such as President Obama being the first sitting U.S. president to visit Hiroshima, and the historic visit by Pope Francis (Jupiter) to the former Nazi death camp of Auschwitz.  As Venus transits the degree zone of the outer planets from her position in mutable Sagittarius, new stories of boundary testing (Saturn) and profound compassion (Neptune), as well as the search for meaning and expanding roles (Jupiter) are unfolding: in India a group of Muslim women (Venus/Jupiter) in northern India are campaigning to stop wearing the veil (Saturn), and the British government (Saturn) just announced that is it moving to pardon all those convicted of homosexuality (Jupiter rules the law), even posthumously, which would presumably include Oscar Wilde who served two years in jail (Neptune) for being caught with his lover (Venus).  May we also be witness to expanded action (Jupiter) taken to provide substantial humanitarian (Neptune) support for the tragically besieged Syrian town of Aleppo, described by the UN human rights chief (Saturn) as a "slaughterhouse" where "crimes of historic proportions" are being committed.
Still in orb of a conjunction to Pluto that was exact on October 19th, Mars in Capricorn segues to a square to Uranus in Aries that is exact on October 28th.  The translation of the Uranus/Pluto square by Mars during this period is activating the archetypal evolutionary forces of the two outer planets that have been rocking our world for years and will continue to do so through the rest of this decade.  The Mars/Pluto conjunction coincided with the launch of a new multi-front offensive by coalition forces to defeat IS (Islamic State) in Iraq.  The Mars/Uranus square brings the qualities of shock and awe into the picture.  While anything can happen, there are sure to be some surprises in the battle for self-determination against forces of control and oppression (with both sides seemingly playing both parts depending on one's point of view).  In our personal lives, we may see the correlation of a focused drive (Mars in Capricorn) to break free (Uranus in Aires) from controlling structures (Pluto in Capricorn), including the very structures under which we have freely chosen to live.  Focusing on areas of dysfunction, disharmony, dis-ease, we may welcome a needed boost of our own shock and awe to shake up and breathe new life into our way of being.
Getting down to the core of the matter at the atomic level is the theme of the new lunar cycle that commences with the New Moon in Scorpio on October 30th.  Focusing on what is most important, we may find it necessary to make hard choices to eliminate areas of focus that may not fit in our life picture anymore.  The season for internal and external purging has come.  If we can be courageous enough to let go and lighten the load just a little bit in this day and age where it seems we are all over-committed, then we can create a sustainable energy flow and develop the ability to be 100% present to tend the flames of our passion, and in the process transform our experience of life.  Mercury is in a tight conjunction to the New Moon factoring depth perception into the mix.  Additionally, the Sun/Moon/Mercury bundle in Scorpio is in a tight trine to Neptune in Pisces (in play October 30th through November 1st), creating a highly sensitive vibration of penetrating vision that may assist in our choice-making, extraneous activity purging efforts to ensure the strongest links to our soul's purpose are retained.
Underscoring the alchemic Scorpionic theme, Mercury sextiles Scorpio's ruler, Pluto in Capricorn on November 2nd.  Powerful communications and psychic awareness are qualities that may be experienced under this vibrational influence that appears to have a magical sense of the path of least resistance to bore straight through defense mechanisms to the heart's core.
On November 4th, the flames of passion may experience a little spontaneous combustion when Venus in Sagittarius trines Uranus in Aries.  The Venus/Uranus planetary pair in creative, adventure-loving fire signs represents a leaning towards alternatives over conventions in relating and intellectual creative endeavors.  As we operate under the influence of this archetypal vibration we may seek plenty of non-judgmental space to express as individuals and be attracted to the unique sparkle of other non-conformists.  In the wake of the preceding planetary aspects, the Venus/Uranus alliance may represent a liberation from a well-worn rut in a relationship that could come in the form of a mutual decision to step outside the box.
Here's the data (using Pacific Time and planetary positions rounded to the nearest whole degree, unless otherwise noted):
October 22 – Sun at 0° Scorpio at 4:46 p.m.
October 24 – Mercury at 0° Scorpio at 1:47 p.m.
October 25 – Venus square Neptune at 9° Sagittarius/Pisces at 6:55 p.m.
October 26 – Venus sextile Jupiter at 10° Sagittarius/Libra at 8:19 a.m.
October 27 – Sun conjunct Mercury (Superior Conjunction) at 5° Scorpio at 9:17 a.m.
October 28 – Mars square Uranus at 22° Capricorn/Aries at 9:05 p.m.
October 29 – Venus conjunct Saturn at 14° Sagittarius at 5:45 p.m.
October 30 – Mercury trine Neptune at 9° Scorpio/Pisces at 5:58 a.m.
October 30 – Moon conjunct Sun (New Moon) at 8° Scorpio at 10:38 a.m.
October 30 – Moon trine Neptune at 9° Scorpio/Pisces at 1:56 p.m.
November 1 – Sun trine Neptune at 9° Scorpio/Pisces at 1:17 a.m.
November 2 – Mercury sextile Pluto at 15° Scorpio/Capricorn at 10:08 p.m.
November 4 – Venus trine Uranus at 22° Sagittarius/Aries at 11:23 p.m.