---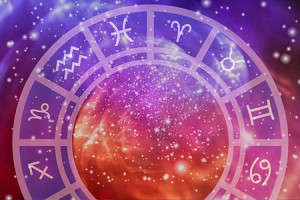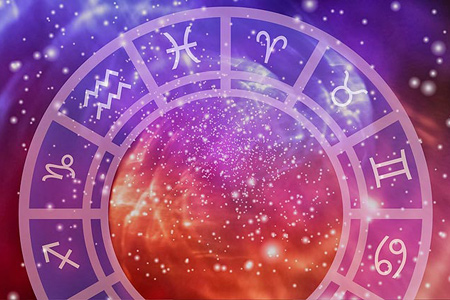 A terrific synchronicity is occurring between the alignment of the Sun in Cancer in opposition to Pluto in Capricorn, exact on July 6th.  NASA's New Horizons spacecraft is beaming back to earth some of its first close encounter images with Pluto during its pioneering flyby.  The Sun's illuminating power is revealing some of Pluto's secrets, including "mysterious" fingerprint like markings on its surface with "remarkable consistency in spacing and size."  In addition to underscoring Pluto's governing of deep occulted regions, New Horizon's unprecedented mission to explore the outer reaches of our solar system is also a testament to Pluto's passion and staying power: New Horizons has been travelling more than nine years to meet up with the ruler of profound destiny.  Talk about delayed gratification.  This mission also represents a technological breakthrough that correlates to transformational Pluto's square to revolutionary Uranus in Aries, still in effect for a few years to come.  As faster moving planets transit the degree points of Pluto and Uranus, which the Sun, Mercury and Mars are doing during this time frame from their positions in Cancer (July 6th to 18th), exciting and transcendent developments can and do happen on many different levels, from the deeply personal to the broadly collective, intensifying daily rhythms and quickening our hearts to experience life from a higher vibration.
Increasing sensitivity to these planetary alignments, Mercury leaves his intellectual home sign of Gemini on July 8th and submerges his thoughts into the feeling oriented waters of Cancer.  While he can be somewhat moody here, if he can get beyond the sticky tendency to personalize everything, he has the potential to access deep intuitive faculties.  When Mercury in Cancer says, "I feel you," he means he is seeing deep into your soul, perceiving the energetic root of your pain, your joy, and everything in between that you are experiencing.  In Cancer, Mercury is able to perceive the lineage of thought and the importance of guarding what is sacred to him.
Mercury becomes the third planet in the intuitive sign of Cancer, thus amping up our awareness of the unseen sinews emanating from and connecting to all beings.  This highly sensitive stellium in Cancer is also acutely aware of the dangers inherent in a ventured life.  Together, the relatively faster moving personal planets in Cancer align with the slower moving transcendent planets in Capricorn and Aries in a dynamic T-square formation that has the potential to stage a passion play here on earth complete with drama and plot twists.  Although the Sun is by now on the waning edges of his conjunction with Mars in Cancer, which has seen the core action sustained at a fast pace, Mercury is now pulling into Mars' spotlight and their dialogue is intensifying.  All that Martian muscle is now being brought to bear on the way we communicate.  But before Mars and Mercury have their exact conjunction, they encounter an extra player in the astral wings whispering forgotten lines from ancient mystery plays that evoke such an other worldly feeling as to distract their attention away from negative emotions like anger or fear that could easily erupt in correlation with the more volatile T-square formation.  Between July 8th through July 13th Mars and Mercury meet up with the diffusing force of Neptune in a flowing trine that bestows a sense of cooling grace on our hot summer minds.  Neptune's contact softens the potential for explosiveness with his we're-all-one awareness and sublime respect for each individual's contribution to the greater whole of cosmic consciousness.  Neptune in Pisces represents the archetype of Agape, or all encompassing, all embracing Divine Love, and when he touches the centers of initiative and reason they become a channel for that love, expressing unity in diversity rather than separation and fear.
As a reality check counterpoint to the transcendent Neptunian energies influencing our perceptions and actions, and the general Summer of Love atmosphere generated by the ongoing conjunction between Venus and Jupiter in Leo, Venus segues into a square with Saturn in Scorpio on July 13th where she will likely require some adjustments in relationships, or at least a good dose of honesty.  In Leo, Venus wants to play and be creative with other, but her encounter with Saturn in the sign that rules sex and intimacy makes her take a deeper look at what is at stake.  How can we be true in our heart, keeping it full of lightness and affection, if we don't also accept the responsibility of the heart of another soul that is so tenderly laid in our hands?  If we're in it just for the sex then we better be fearlessly honest about it.  Or if someone is brave enough to tell us they're in it just for the sex, we must be equally brave enough to accept that at face value, no matter how much we are able to convince ourselves this must be love.
The New Moon in Cancer on July 15th is a power-packed six-planet cardinal T-square configuration with the conjoined Sun and Moon hitched to Mars and Mercury.  All are in opposition to Pluto, square to Uranus, and trine to Neptune and Saturn (exact aspect times below).  This new lunar cycle therefore is infused with a tremendous amount of initiating energy that employs compassion and stability to offset the volatility of Promethean atomic forces bound to rock our world.  The Venus/Jupiter conjunction discussed in the last AstroCast is also still in effect, sweetly expanding our experience of love and relationships, and augmenting the supportive trines to the New Moon with the imperative to generate collaborative agreements rather than conflict and chaos.  With the dominance of planets in Cancer, including the preeminent lights, the caring and nurturing matriarchal archetype is strong, focusing on tending to the proverbial home fires that keep us warm and safe.  The transcendent planetary energies at play in this New Moon will attempt to draw us out from our protective homes to fully participate in their evolutionary agenda, if necessary by creating external events that force us to leave our comfortable shelters and become a part of history.  The theme of this New Moon is to brave exposing our exquisitely sensitive nature and accept the risk required to engage with Other without allowing the very history we create to weigh down the incredible lightness of being.  That would grant our highest potential a place at the reality table to effect true and enduring growth in the consciousness of our earth family.
On July 18th,Venus, ruler of love, enters Virgo, the sign of service.  She'll advance less than a degree before she turns retrograde and in less than two weeks return to Leo.  Being relatively so still in the sky, her potency is increased and focused like a laser to burn in her message.  Anyone with natal planets in the 0-2 degree range of mutable signs (Gemini, Virgo, Sagittarius and Pisces) will feel her imperative the most.  In Virgo, Venus asks us to rise up to a refined state of selfless service, to cultivate a pure intention to leap from the development of self to the development of self in relation to other.  Virgo is the last of the first six signs of the zodiac that through their symbolism teach us what it means to be an individualized self.  The planets that traverse Virgo's space assume the role of preparing the way for that shift in awareness from self to other.  Venus here, being the ruler of relationships, perfects the process with relish and easily sees where others fail to live up to the high standard she sets.  Her challenge is to embrace unity in diversity rather than rejecting what she perceives as imperfect.  Astrology, like other esoteric symbolic systems, give us the tools we need to consciously participate in the evolutionary process that will bring us to higher states of consciousness.  As Venus hangs in the sky in the virgin territory of Virgo, may we tune into the ultimate selfless service of helping others open up to their own unique gifts at any level of consciousness.
Here's the data (using Pacific Time and planetary positions rounded to the nearest whole degree, unless otherwise noted):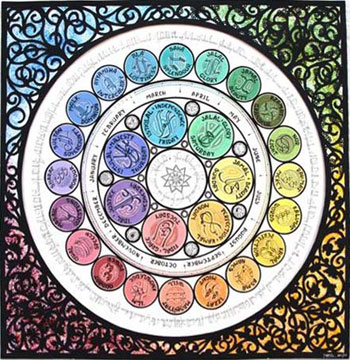 July 6th – Sun opposite Pluto at 14° Cancer/Capricorn at 8:36 a.m.
July 8th – Mercury at 0° Cancer at 11:52 a.m.
July 8th -Mars trine Neptune at 10° Cancer/Pisces at 3:43 p.m.
July 12th – Sun square Uranus 20° Cancer/Aries at 7:53 p.m.
July 13th – Mercury trine Neptune 10° Cancer/Pisces at 12:14 p.m.
July 13th – Venus square Saturn 29° Leo/Scorpio at 11:48 p.m.
July 15th – Mars opposite Pluto at 14° Cancer/Capricorn at 7:08 a.m.
July 15th – Mercury opposite Pluto at 14° Cancer/Capricorn at 4:38 p.m.
July 15th – Moon conjunct Sun (New Moon) at 23° Cancer at 6:24 p.m.
July 15th – Mercury conjunct Mars at 14° Cancer/Capricorn at 9:14 p.m.
July 18th – Venus at 0° Virgo at 3:38 p.m.
July 18th – Mercury square Uranus at 20° Cancer/Aries at 6:07 p.m.
July 21st – Sun trine Saturn at 28°Cancer/Scorpio at 4:08 a.m.