---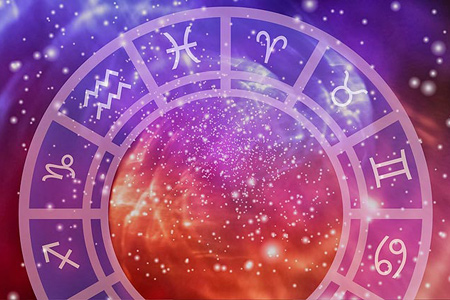 We live in a complex world and at a challenging time." President Barack Obama summed up his view of the state of the world in a recent press conference that suitably defines the long term astrological patterns at play, most prominently the 2012-2015 Uranus/Pluto first quarter "crisis of action" square.  And that was a day before the game-changing event of the Malaysian Airlines passenger jet shot down in the Ukraine killing all aboard.  While astrology can't predict how this will alter the course of events in that particular conflict, we can look at the current and future astral patterns to ascertain the archetypal principles that will continue to dominate our collective existence on this planet over the next several years.  The conflict in Ukraine, as with those in Gaza, Syria and Iraq where more game-changing events are unfolding, relate to issues of a repressed populace seeking self-determination (Uranus in Aries) vs. their respective oppressive controlling powers (Pluto in Capricorn).  The dark side of humanity is put on stage for all to see, mirroring the dark side of the planetary forces at work.  We as individual humans have a lot of choices to make every day, but when faced with the primal urges of survival, even the most educated and sophisticated minds are susceptible to the separating nature of the ego that makes us forget the light of our true being, therefore rendering us capable of all sorts of physical and psychological barbarisms against our fellow human beings.  Those who are not directly embroiled in active militaristic conflicts are experiencing the manifestation of the chaotic energies in other ways.  Certainly imbalances in the global economy are affecting everyone.  The symbol of the 99% vs. the 1% reached the mass consciousness as the Uranus/Pluto square came into orb several years back.  Here in the U.S., the polarization of the Republicans and the Democrats has resulted in much more vitriol than practical progress on the issues facing our nation, most recently represented in the lawsuit against the President filed by the Speaker of the House.  The deeply embedded decorum and respect for the Office of the President (Saturn) that was considered the a no-brainer in previous times, has been completely eradicated under Obama by rebellious lawmakers (Uranus) who seem to be unable to see beyond their own viewpoint and are thus breaking all the established rules highly valued by their predecessors.
D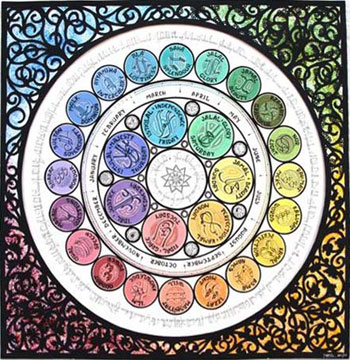 uring this period the dominant astral energy is fire and water, meaning it is shaping up to be a pretty steamy summer, with Pluto in Capricorn the only planetary energy anchored in a practical earth sign, and no planets in air to give us a sense of objectivity (outside of the fast moving Moon).   Fire energy is self-starting action, and when not properly guided can be selfishly reckless with no thought of consequence or impact on others.  Water energy focuses on feelings and protection, and when imbalanced can be secretive and overly reactive as if everything it experiences is a personal assault.  The situation in Gaza boiling over into a ground offensive by Israel can definitely fall into the category of an over abundance of water and fire, where anger and defensiveness is driving the action with little or no space given to practical diplomatic effort.  Without getting into the complex nature of this long-running conflict between Israel and Palestine, it is easy to see that it is very personal and extremely passionate.  Rash destructive actions by both sides are currently resulting in the death or displacement of an entire populace.   For those of us not living in a war zone or otherwise caught up in a fight for survival, we could invoke the higher expressions of fire's inspiration and water's sensitivity to allow for dramatic breakthroughs in our own lives by infusing any action we initiate with unconditional love.
The Sun enters Leo on July 22nd, leading the fire parade that celebrates creativity and confidence.  Moving into a conjunction with Jupiter, which becomes exact on July 24th, the attention-loving Sun in Leo could display even more bravado than normal while in his home sign.  If there is anything the Sun in Leo loves it is adoration and he will gallantly go to the ends of the earth for a cause, as long as he receives the kind of feedback that mirrors his big-hearted output.  The Sun/Jupiter planetary pair is hard-wired to make us feel more optimistic about events unfolding at home, as well as in distant lands that are made to feel like our own backyard by the immediacy of the nightly news.  The Moon joins the gathering of expanding hearts, commencing a new lunar cycle with her conjunction to the Sun on July 26th.  Together in Leo, the Moon, Sun and Jupiter have the potential to enthusiastically float all boats with a can-do attitude backed up by a noble purpose.  There are plenty of opportunities right now for our world leaders to heroically lead us through the minefield that is the geopolitical landscape right now.  We'll see how the strength of the Sun at his most vital in Leo, significantly boosted by Jupiter conjunct the New Moon, will fare against the world's challenging complexities in the undertow of the Uranus/Pluto square.  At the very least, we might find each other just a little more affable as the legendary humor of Sun/Jupiter should keep us laughing, which just might be the best remedy we could ask for.
The subject of the jokes could take a number of directions on July 24th due to the equally complex astral patterns in the sky.   In addition to the Sun/Jupiter alliance, an easy connection between Venus in Cancer and Neptune in Pisces could symbolically cast us away on a romantic cruise to fantasy island, or at least lovingly bathe us in soothing melodies, or other offerings of the arts.  Mercury in Cancer, however, interrupts the Sun/Jupiter/Venus/Neptune jovial reverie by entering into the ongoing provocative exchange between Saturn in Scorpio and Uranus in Aries (a quincunx, as discussed in the last AstroCast), with both heavyweight planets still relatively, and potently, motionless in the sky after their direction shifts less than a week ago.  Vocal as he is, Mercury could awaken a new perception of the battle between the status quo powers (Saturn) and insurgent forces (Uranus).  Isis in Iraq, for example, with its speedy land and resource-grabbing march across the country, has certainly confused the direction that "democracy" is taking in that country.  The violent rebels (Uranus) definitely appear to have the upper hand at the moment due to what Fareed Zakaria calls the "democratization of violence" where the waging war and terroristic chaos is becoming increasingly cheap and no amount of money thrown at it by the government and its allies (Saturn) seem to be able to stop it.
After nearly eight months in tactful Libra – an extraordinarily long time due to his bi-annual retrograde period – strongman Mars enters Scorpio on July 25th, representing a highly significant shift in the way we pursue our desires.  Mars is finally free to operate without a pesky diplomat on his shoulder whispering in his ear to always take others into consideration before acting.  The warrior planet may suddenly become fiercely unbridled as his entrée into Scorpio draws him into a tense square relationship with the Leo planets that intensifies over the next week.  Being only a few degrees from the New Moon on July 26th, his influence on the Leo lunar cycle may impose Scorpio's proclivity for purging to pare us down from to the essentials to make us lean, but hopefully not mean!
July 27th to August 1st Venus in Cancer moves in place to activate the Uranus/Pluto square and the Saturn/Uranus quincunx.  As with the Sun and Mercury before her, this Venusian trigger to the slower moving planets within a very short time frame may mean that we are in in for additional shocks or upsets of some sort, with her particular focus on imbalances having to do with money, values and relationships coming to the fore.  As the Sun, representing the core of our being, catalyzed this configuration in early July, Brazil lost to Germany in the World Cup.  While not an earth-shaking event, it nonetheless symbolized the fundamental issues Brazil is currently dealing with.  Not just a simple loss, it was a colossal 7 to1 demoralizing defeat.  Before the games began, there was much controversy in the host country about the imbalance of spending on the FIFA's behalf while the conditions at home were deeply affected by a global economic recession affecting – no surprise – mostly the poor and disenfranchised.  Although the local chatter subsided as the enthusiasm for the games took over, the loss to Germany brought it all back in one iconic match that painfully underscored the problems inherent in the country.  Venus entering into this configuration will put the focus on the disequilibrium that exists between powerbrokers (Pluto), government (Saturn), and a restless population (Uranus).  Whether it be in Brazil, some other country, or in our own personal lives, wherever people have reached the tipping point of a long gestating disparity due to corroded structures that benefit the few and not the many, or self alone and not also other, they will begin to stand up for themselves, to be heard and also to demand effectual change.
As Venus passes by the Saturn/Uranus/Pluto grandstands in her march for equality, Mercury leaves the safe haven of Cancer for the bold expressions of Leo on July 31st.  Rhetoric may rise, as Mercury here loves to make an impression with creative speech dramatically delivered.  Perceiving through the lens of a benevolent King, his downfall may be his pride but his saving grace is the pure courage of his convictions that has the potential to mitigate pomposity and empty bravado.
August 1st to August 2nd Mars' square to Jupiter becomes exact just as Mercury moves into the configuration adding a megaphone to the faith-based muscle.  Bold but necessary words could be backed up by bold but necessary actions to deal with the myriad crises that are unfolding around the globe.  Mercury and Jupiter together in Leo will have a broad outlook on the situation at hand and be motivated to larger than life displays of benevolence.  Spurred on by the fully realized vitality of Mars in Scorpio, any actions taken are likely to be swift, audacious and decisive.  This bundle should have a noticeable effect on President Obama who has his Sun and Mercury in early Leo.  May Jupiter expand his vision and lighten his heart, may Mars make him fearless, and may Mercury give him a voice that will move mountains.
Here's the data:
Times where noted are for the Pacific Time Zone.  Degrees where noted are rounded to the nearest whole degree.
July 22nd                Sun at 0° Leo at 2:41 p.m.
July 24th                 Venus trine Neptune at 7° Cancer/Pisces at 4:10 a.m.
                               Sun conjunct Jupiter at 2° Leo at 1:44 p.m.
                                Mercury square Uranus at 17° Cancer/Aries at 5:07 p.m.
                                Mercury trine Saturn at 17° Cancer/Scorpio at 7:11 p.m.
July 25th                 Mars at 0° Scorpio at 7:2 p.m.
July 26th                 Moon conjunct Sun (New Moon) at 4° Leo at 3:42 p.m.
July 27th                 Venus opposite Pluto at 12° Cancer/Capricorn at 11:37 p.m.
July 31st                 Mercury at 0° Leo at 3:46 p.m.
                               Venus square Uranus at 16° Cancer/Aries at 9:43 p.m.
August 1st              Venus trine Saturn 17° Cancer/Scorpio at 3:22 a.m.
                               Mars square Jupiter at 4° Scorpio/Leo at 3:47 p.m.
August 2nd              Mercury conjunct Jupiter 4° Leo at 12:33 p.m.
                               Mercury square Mars at 4° Leo/Scorpio at 5:01 p.m.