---
FIRST PRIZE WINNER
Janet Korenchuk
Milford, Connecticut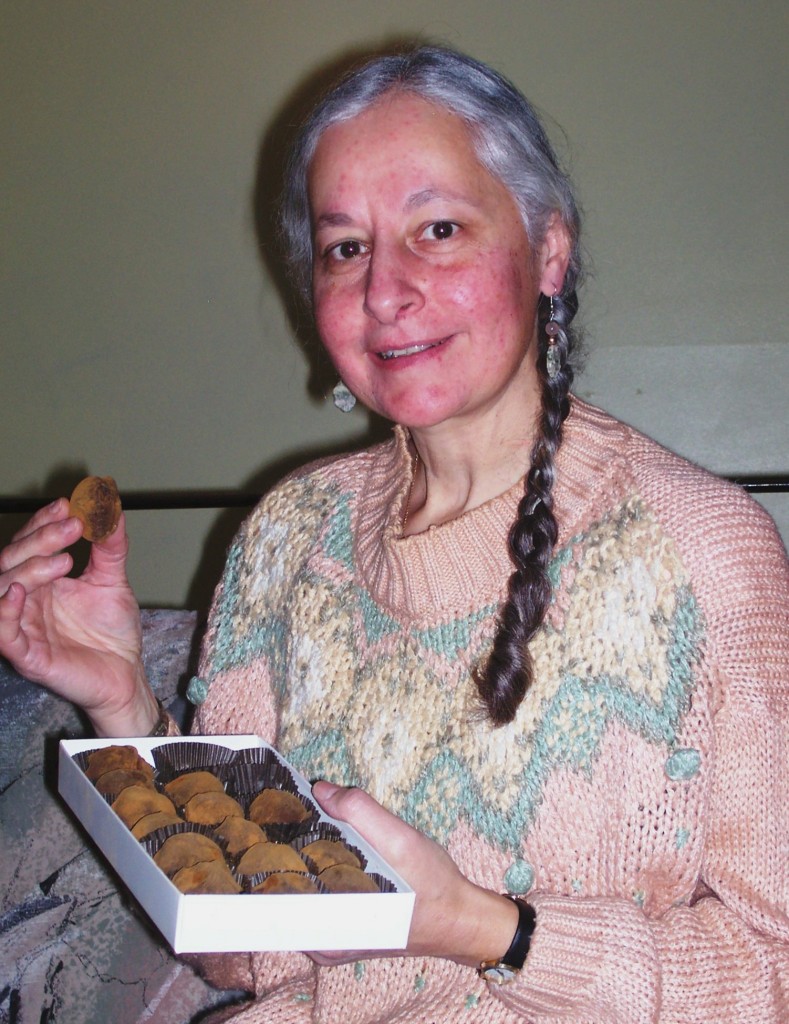 As Janet is not a local Southern California resident, her prize could be chosen from any issue of DLYS! as long as the item could viably be shipped.  Being the obviously smart woman that she is, she chose the decadent

Gingerbread Truffles

(since nicknamed our "Jimgerbread Truffles") specifically suggested for those luxurious Leos in the DLYS! Holiday Edition.
SECOND PRIZE WINNER
Louann Williams
Jonesboro, Texas
Since the Second Prize was the corresponding gift for her sign from the same DLYS! Holiday Edition, we were able to surprise Louann (a lovely Libra) who received

a jar of Mexican Hot Cocoa Mix and Homemade Vanilla Marshmallows.

(She must have had time to recover from the shock when this photo was taken, for she is clearly serenely floating in melting mallow heaven.)
We'd like to say we hope they enjoyed their gifts, but just look at those smiles.  The camera just doesn't lie. Our many thanks to all who entered and we hope to make the contest an annual tradition, so don't give up!  Next year  there will be another chance for you to be the one we feature blissfully indulging in holiday goodies.   Until then, wishing you all a wonderful and tasty year ahead.