Welcome to our Associates page. The Sher Institute is assisted by dedicated individuals who after learning and growing through their own process now desire to give back and help others on their spiritual journey.
Each associate is aligned with Sher Institute's mission to help people develop a greater Self-awareness that leads to an experience of their own true essential nature. Influenced by this unique approach that values direct experience over knowledge alone, each of these individuals understands that every spiritual journey is unique and various types of support are needed along the way. From health and nutrition, to psychology sessions, to astrological consultations and more, our associates are here to assist you on your path.
---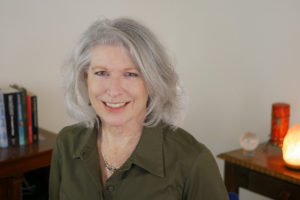 Kimberly Maxwell
Writer & Consultant
Kimberly Maxwell joined the Sher Institute of Astrology & Metaphysics in 2008, participating in both astrology and meditation courses. She began writing for the school's website in 2011 and has written the recurring AstroCast articles about current transits since 2012. Kimberly also writes content for the Sher Astrology Facebook page, services various research and editorial needs and is a teacher in training.
Read More
---
Carol Pilkington - Spiritual Counselor/Teacher
A graduate of the Sher Institute of Astrology & Metaphysics she has received an eclectic background in spiritual, scientific, astrological and metaphysical teachings, systems and modalities, Carol has the ability to present data, information and offer tools from many different sources that can be applied to each individual's needs as they arise.
Read More