---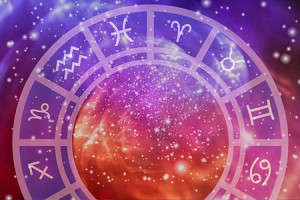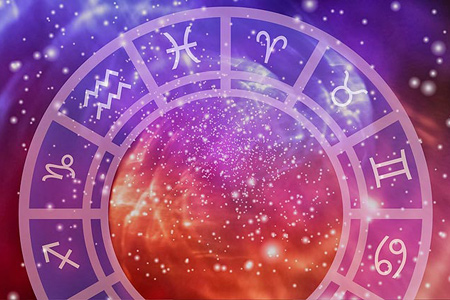 As I write about the continuing archetypal saga affecting all of us, my viewpoints on the astrological alignments are inexorably colored by my experience of them. This past week felt like an intense crescendo of events in my personal life and on the world stage that converged all at once. While every planet spiraling through the Zodiac has been playing its unique part leading to this moment, it seems to me that at the base of the current movements, including but not limited to the Coronavirus, the stock market meltdown, the game-changing Harvey Weinstein verdict, the crazy election cycle in the U.S. and the ongoing siege of our global democratic institutions, is the conjunction of Saturn and Pluto in Capricorn. 
To recap what I've written much about in the past regarding this planetary pair, Saturn represents the structures of our life and the foundations on which we build them, ideally with as much integrity as possible so they will endure. Pluto represents transformation, which occurs when something changes to something else in a way that represents a fundamental, i.e. at the root of our being, paradigm shift. I have a profound respect for how this occult force has shape shifted my life, time and again, having conjuncted by transit 8 out of 9 of my natal planets before I was 41! The Pluto archetype forges us, at times painfully when we resist, into a more deeply authentic way of being. Saturn and Pluto initiated a new 37-year cycle with their conjunction on January 12 at 22∞46' Capricorn, the sign Saturn rules, which is like doubling down on the integrity of our structures and foundations. The orb of influence of this aspect is about a year on either side so that means the wake of their meeting will continue to rock any foundations which show signs of weakness through the end of this year. Mars and Jupiter are now closing in on the degree at which Saturn and Pluto conjuncted so that wake is experiencing an extended peak moment (more on this in the next installment). 
Accountability, responsibility and mastery are other key words for Capricorn. Many of us may be experiencing a need to face the music if we have not been meeting our commitments, or maybe our capacity to withstand intensity is being challenged by having to take on more than we thought we could handle. This is a time to focus and direct all available attention units to the raw reality of the issues at hand and keep an impartial head. Rather than acting from emotional reactivity, focusing only on that which is necessary is the best way to effect enduring, positive change. Even if we're not in internal turmoil, we're still affected by what is happening around us and are challenged to rise to the occasion, often by supporting others in crisis. Developing an ability to respond with inspired spontaneity will allow this transformational force to better work its magick.
The good news is that there is a dominance of practical earth energy with four planets in Capricorn (Mars, Jupiter, Saturn, Pluto) and two in Taurus (Venus and Uranus, which conjunct on March 8). That means we may be able to address the instability with a methodical, strategic manner and assess whether the shaky foundations need to be retrofitted or scrapped altogether. The Sun and Neptune conjunct on March 8 in the water sign of Pisces encourages us to stay in touch with our feelings through the process and access our intuition for additional guidance. Emotions may flood when the Full Moon in Virgo pulls into the Sun/Neptune alignment on March 9 increasing the chance of feeling overwhelmed. Fortunately, the Moon in Virgo, aided by a harmonious alignment with the steady Capricorn stellium, is good at breaking everything down to its essential elements and addressing one thing at a time. This will help us attend to the details of life on the physical plane as we answer the Sun/Neptune call to infuse spirit in everything we do. Mercury retrograde in Aquarius through March 16 is the lone planet in an intellectual air sign and provides the potential to access higher states of clarity when it turns direct on March 9 in the sign of networks and innovation. And to wrap up this period, a series of sextiles between Sun/Jupiter, Mars/Neptune and Sun/Pluto March 11 to 16 sustains the heightened level of excitability in the air which coaxes us to lean into the challenging energies from our deepest truth. 
With all this going on and more, I'll just go a bit deeper into a few key aspects: The Sun/Neptune conjunction commences a new annual cycle that could infuse the Saturn/Pluto theme of radical re-organization with compassion or confusion, depending on our state. There is a lot of confusion generated by the Coronavirus and the fallout from that includes bringing global commerce to a standstill in some sectors, and by extension a plunging stock market. Neptune and Pisces do not seem to respect mental constructions or human-made borders of any kind, as is the nature of a virus, which naturally comes under the domain of this archetype. Neptune in Pisces' dissolving energy works to penetrate our ego facades and sense of separation in order to get us in touch with who we are. The Sun/Neptune planetary pair in the sensitive water sign of Pisces can bring about an awareness of our connectedness with others and with all existence. As the walls of resistance to seeing this fall, our hearts and minds open to inspiration, imagination and expressions of love. 
The Venus/Uranus conjunction in Taurus also initiates a new annual cycle that could provide an extra kick to knock down the walls of resistance we have to connecting with others on a compassionate level, if we are not willingly allowing them to fall. This alignment may bring about some unexpected earthquakes in our relationships wherein the chasm between what we want and what is actually happening may need to be addressed. There may be a strong impulse to break free and start something new, or at least to spark new life into dysfunctional relationship patterns. Taurus, which Venus rules, also represents our values and relationship with the material world. The Venus/Uranus alignment could therefore also shake us out of our comfort zones in these areas so we can open to a new way of looking at what it is we really want in life.
If one of our dysfunctional patterns is to numb out to the pain of difficult circumstances, maybe that new way of being could be to start asking questions, preferably with trusted loved ones, or counselor with archetypal and metaphysical knowledge. Writing is also helpful to empty whatever is on our mind out into the ethers to be picked up by the cosmic intelligences. Any sincere call for help will be received one way or another. The unseen cosmic forces will appear through synchronicities and other magickal ways if we are, with all our heart, ready and willing to do the internal work. Whenever doubt creeps into our imagination, which happens when we fear a future that has not yet happened, we could simply focus on what is unfolding before us and talk or write about it as much as possible to get clarity, and discover how we honestly feel about the whole as well as the specifics of a situation. 
We would love to hear about how these energies are playing out for you. Feel free to share them in the comments section below.