---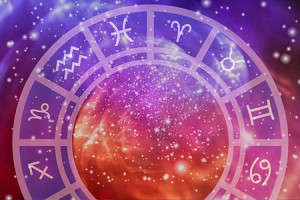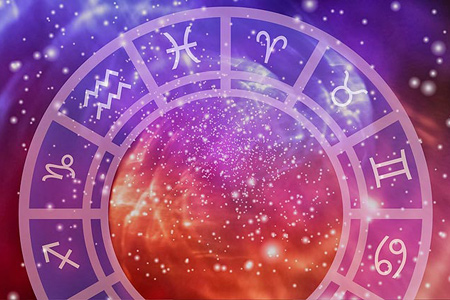 "Real integrity is doing the right thing, knowing that nobody is going to know whether you did it or not."
– Oprah Winfrey (b. January 29, 1954)
One only need to experience a day of news to understand we are in a time of paradigm shifts. The correlating astrology helps us to understand the nature of the archetypes in play so we can best navigate our way through the turbulence and find our unique purpose in it all. The high level of astral activity this week is caught up in the vortex of the Total Lunar Eclipse on January 20. Eclipses are potent forces for change that normally occur in pairs (Solar and Lunar) twice a year. This Lunar Eclipse is a powerful "Super Blood Wolf Full Moon" that is likely to correspond to increased volatility because of its tight T-square to Uranus, the planet of quantum leaps and revolutions. Furthermore, the Sun is in the sign Uranus rules, Aquarius, having just crossed its threshold from Capricorn only hours before. The Sun opposes the Moon in Leo and both are in the zero degree range of their respective signs, a signal of new beginnings.
This is the culminating moment of a dynamic lunar cycle with long lasting effects that began with an equally powerful Solar Eclipse on January 5 in Capricorn. Collectively and on a personal level we simply need to notice what is rendering around us to know what will pop. Opportunities as well as crises can occur under these transits, the latter of which would be the consequence of ignoring our responsibilities in the hope they will take care of themselves. The current state of affairs in the U.S. government is a good example of the correlation between the agitating astral activity and the chaos playing out on earth. The dispute over the so-called "national emergency" at our southwestern border at the center of longest government shutdown in U.S. history may be the latest tactic intended to deflect attention away from a darker political dance involving election meddling and unprecedented investigations into President Trump's financial dealings as well as his personal relationship with Russia. With the cosmic alchemic heat turning up this issue is likely to reach a breaking point.
The Sun in Aquarius represents the movement to serve humanity. Aquarius is an intellectual air sign that thinks about where we are going as a society. It regards each choice made in present time no matter how insignificant as having a ripple effect that impacts our collective future. To Aquarius, decisions must be made from a non-personal perspective with no desire for personal gain or they aren't truly serving the greater good. Furthermore, self-serving choices create increased chaos rather than ensuring a brighter tomorrow. The Moon in Leo needs to be the shining star of creative self-expression. Its challenge is to shine without casting a shadow on others by knowing that everyone is a star. The Leo/Aquarius axis is concerned with the needs of the individual in relation to the needs of the collective. The Moon eclipsed as the Earth passes between it and the Sun can force hidden feelings to the surface. This is the only way we will know how we really feel about something and whether our needs are being met or not. It takes this level of intensification to act as a catalyst for us to work things out.
The archetypes of Saturn and Pluto in Capricorn are triggered under the Lunar Eclipse as they were at the Solar Eclipse. This indicates the importance of continuing to align with the forces of integrity and transformation. This suggests we need to face our fears directly in order to overcome them, or fall into a state of devolutionary endless suffering. Mars in Aries forms a challenging square to Saturn that cautions us on pushing too hard to get what we want out of fear of loss. We can lean into the progressive Lunar Eclipse by combining practical strategy with pioneering purpose to regulate movement in a productive way to get what we need. Mercury in Capricorn forms a conjunction with Pluto that increases the mental pressure bearing down on all parties to achieve their goals. This planetary pair often correlates to a depth of perception that sees the hidden currents and motivations of others. This can lead to manipulation and conspiracy theories if fear is present. What is most needed under this aspect is to understand the vital need to fearlessly speak our truth to any perceived external power as the way forward out of any mess.
Multiple Venus aspects grace the Lunar Eclipse chart with a willingness to cooperate and emphasize the need to take others into consideration when taking action. Venus in Sagittarius trine Mars in Aries is an easy, flowing alignment between receptive and creative forces that bring a sense of inventive fun and harmony to our relationships and the projects we're working on. Venus square Neptune in Pisces supports compassionate and inclusive gestures but challenges us to maintain realistic expectations to ensure we don't go overboard in doing for others at the expense of taking care of ourselves. Perhaps the most beneficent aspect of all is Venus conjunct Jupiter in Sagittarius, the sign Jupiter rules. This planetary pair extols the virtues of making the effort to relate to others with respect and love. Sagittarius rules all things foreign so collectively this could play out in a diplomatic breakthrough of some sort. On a personal level, it could lead to animated discussions about what we believe and our philosophy about life. We may be more willing to engage with others and enjoy exchanging viewpoints. In the process we can become aware of how our thoughts affect our choices and consequently our future. Just maybe we will see the benefit of making new choices that reset our collective trajectory towards Unity.
Here's the data for the major aspects this week (Pacific Time):
January 18 – Venus trine Mars at 8:50 a.m.
January 18 – Mercury conjunct Pluto at 12:01 p.m.
January 18 – Sun square Uranus at 5:30 p.m.
January 20 – Sun at 0°Aquarius at 1:00 a.m.
January 20 – Venus square Neptune at 8:24 p.m.
January 20 – Moon opposite Sun (Lunar Eclipse) at 0°52' Leo/Aquarius at 9:16 p.m.
January 21 – Mars square Saturn at 3:16 a.m.
January 22 – Venus conjunct Jupiter at 4:26 a.m.