---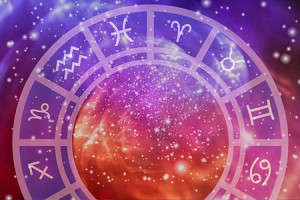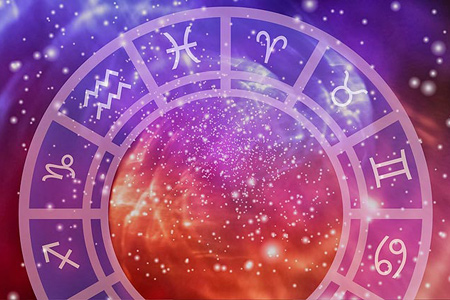 The theme of the August 11 New Moon Solar Eclipse is still operating this week as the lunar cycle comes to a head with the Full Moon. This family of eclipses belongs to Saros cycle 2 New North. The interpretation by Bernadette Brady as follows: a "sudden collapse of an existing structure" where confusion ensues but that will be beneficial in the long run." To this author, however, a far better interpretation is that it can lead to a breakthrough that opens up transformational possibilities for people to unite in service to a greater good. However, this can only occur if one is willing to communicate with others in a way that seeks much better understanding that focuses on creating a better future for all concerned.
Apropos to the theme of serving the greater good, just before the Full Moon, the Sun makes a palpable shift from fiery Leo to earthy Virgo, the sign best known for its humble willingness to serve. Virgo is at its highest expression when it is in the service of love. It serves in the quiet and often underappreciated forms of spirit/love that manifest as the mechanisms of life humming: practicality, functionality, efficiency, order and sublime refinement. Virgo rules health and is the archetypal healer keeping the body/mind/spirit in optimum shape so we can function – and love – at our best. Also known for devolving into hyper-criticalness and unreasonable perfectionism, Virgo's challenge, and when successfully integrated its gift, is "Tolerance." Accepting the infinite forms of spirit expression, however, does not mean we need to tolerate falsehood, meanness, tyranny or corruption. What the sign of purity can so easily see when expressing from its highest state is the smallest little detail that does not vibrate with the love, beauty and harmony of sprit.
Also related to the eclipse theme, three items widely reported in the news this week together represent a significant breakthrough:
The U.S. Senate unanimously passed a resolution affirming, "the press is not the enemy of the people" as President Trump has repeatedly been saying.
Coordinated editorials in 300 U.S. news publications – liberal and conservative – defended the role of a free press and denounced President Trump's ongoing attacks on the news media.
More than 70 current and former intelligence officers condemned President Trump for revoking former CIA Director John Brennan's security clearance and threatening to revoke those of others who have publically criticized the president's actions.
While many prominent experts in various fields have sounded the alarm about Mr. Trump, this represents a game changing sequence of events that elevates the discourse from individual to collective efforts to communicate the truth of what is happening.
The Full Moon on August 26th, is the point of this lunar cycle that illuminates how the eclipse theme is playing out. The Moon opposes the Sun along the Virgo/Pisces axis, which archetypally represents the integration of matter and spirit. It is a process of metamorphosis wherein we may learn what our deeper purpose in this material world is. The Full Moon is in a productive grand earth trine with Uranus in Taurus and Saturn in Capricorn that echoes the eclipse theme. Sustained collective effort can lead to breakthroughs when it is open to innovation that awakens and invigorates the process at a new level. Saturn in the sign it rules demands mastery of whatever we are doing with diligent focus and strong sense of integrity. It doesn't want us to cut corners or skip out on our responsibilities. Uranus asks us to be true to who we are as Beings, to wake up from automaticity and approach life with unfettered creativity and innovation. With prescient vision, Uranus is devoted to moving society forward into a loving future, fearlessly willing to use revolutionary force to recalibrate any corrupted trajectory. That's what outlier's do best, the scouts of humanity in the frontiers of thought pave the road for our transformation. As more and more of us, citizens and leaders together, awaken in unity and truth, we can ensure a better future for all.
Other aspects this week also support this breakthrough theme if we answer their call: Venus in Libra square Pluto in Capricorn challenges us to improve relationships by being more authentic in how we relate to each other. Mercury in Leo square Jupiter in Scorpio challenges us to speak our deepest truth without exaggeration, to see the big picture without getting overwhelmed and to recognize how our minds create our problems by how we choose to perceive what is happening. Mars turns direct just after the culminating Full Moon indicating a fresh start for moving forward. We are now ready reap the fruits of the review work done during the retrograde and begin asserting ourselves at a new level. Mars stations direct in Capricorn, a sign wherein it creatively takes charge and gets down to the no-nonsense business of making things run with renewed vitality.
Here's the data for the major aspects this week (Pacific Time, rounded to the nearest whole degree unless otherwise noted).
August 22 – Sun at 0°Virgo at 9:09 p.m.
August 25 – Sun trine Uranus at 9:36 a.m.
August 25 – Sun trine Saturn at 3:07 p.m.
August 26 – Moon opposite Sun (Full Moon) at 3°Pisces/Virgo at 4:56 a.m.
August 26 – Venus square Pluto at 12:18 p.m.
August 27 – Mars station direct at 7:05 a.m.
August 27 – Mercury square Jupiter at 10:31 p.m.