---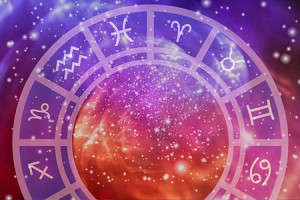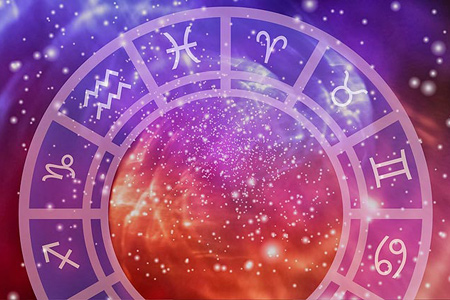 We need only to look at the tumultuous geo-political arena to see how this extraordinary eclipse season has been triggering much emotional reactivity. To say things are hot is an understatement with record-breaking global temperatures, deadly wildfires and political polarization at the extreme. This week, several aspects converge that will heighten the intensity and can correlate to unexpected events or even more surprising new information flowing. Some may be spurred into devolutionary behavior, but if we consciously seize this powerhouse energy we could burst forth in life at a new level of creativity and purpose.
On July 25, Mercury in Leo becomes the fifth planet to become retrograde (joining Mars, Saturn, Neptune and Pluto), adding to the already slowed pace of real productivity in mundane life. This commences the last phase of the Mercury cycle that governs how we perceive life, our thinking processes and communications. Characterized by a natural ebbing away from external matters, this "Epimethean-Retrograde" phase is a time to philosophically reflect within on the ideas and plans generated since the beginning of the cycle that commenced on April 1. External pressures may mount during this period urging us to complete unfinished business, so caution is advised to handle what is necessary without resistance. As Mercury reaches its furthest distance from the Sun and turns back to the source of spirit, it asks us to focus on digging into the truth of our inner reality. With Mercury in the generous and playful sign of Leo, being creative in our intellectual inquiry will generate enthusiasm and lively discussions about the "afterthoughts" we've gleaned in the process to others.
The alchemic heat increases with multiple powerful aspects unfolding in the same degree zone July 25 to 27: the Sun squares Uranus and opposes Mars creating a tension-filled fixed T-square configuration that is then joined by Moon when it conjuncts Mars and opposes the Sun in a Full Moon Lunar Eclipse. The Sun in its ruling sign of Leo in hard aspect to Uranus in Taurus is the archetypal creative iconoclast that gathers and employs resources at hand to brilliant and oftentimes shocking effect. The Leo Sun challenging retrograde Mars in Aquarius represents bold and noble leadership willing to take risks to further a cause that benefits the future of society. Further, eclipses are the "inertia busters" we need to shake up stagnant areas of our life. Along the Leo/Aquarius axis, the Sun and Moon focus on issues of leadership, creativity, service to society and originality to reveal the deeper feelings we have about our activities and purpose in these areas. Remaining open to the unexpected and at the same time staying heart centered can help navigate the unstable landscape that can be prone to reckless behavior. Any feedback we receive under this rare bundle of potent aspects will give us important information on how well we are walking our purpose line. The better we understand ourselves, the braver we can be in following the path of love.
Of the cycles herein playing out, the most significant is the Sun/Mars cycle. The Sun is the vitalizing force that represents our soul's purpose and creative self-expression, which is who we are as Beings in this incarnation. Mars symbolizes how we assert ourselves, our inner drive that motivates us to do what we do. Each unique two-year cycle represents a new stage of personal development regarding these matters. Looking at the cycle as a whole will help us understand what stage we're in and the processes in play. How we have been asserting ourselves since the seeds of the current cycle were sown? The Sun/Mars conjunction occurred on July 26, 2017 at 4°Leo and is at the same degree as present eclipse is now. Thus, there is a close link to what began to develop last years with what is being activated now by the Sun/Mats opposition on July 26, 2018.
The initial "sowing season" phase ended with the first quarter square, which is the time that action must be taken that will lead to a new way of operating that integrates our will to progress in the world with our quest for inner integrity of being. This "cut over" phase occurred on March 24, 2018 at 4°Aries/Capricorn.  The opposition occurring now at 4°8" Leo/Aquarius represents the "full moon" phase of the cycle that promises "fulfillment" of the cycle's purpose with clarity and strong vibrational force. Interestingly the opposition occurs when Mars is retrograde requiring us to slow down in the outer world so we can gain greater clarity in our depths so we are more able to potently radiate love and creativity. The third quarter square that will occur next December begins "the call to release." The end phase of the cycle asks us to de-identify with that which has been achieved so we can commence the next sowing season with the purity and fearless wonder of a newborn. (Look for Jim Sher's upcoming video interview with Kevin DeCapite who has written an in-depth article on the Sun/Mars cycle.)
The Sun at the point of the eclipse and the opposition with Mars is 5°Leo. The Sabian Symbol for this degree is "Rock formations tower over a deep canyon." This symbol puts individual achievement in perspective with the collective development of humanity. If we consider what we are able to accomplish within our lifetime and how it is utterly dwarfed by the vast period of time it takes for magnificent geological formations to be created, our imagination not only becomes reverential, but we would be completely humbled by this awareness. Witnessing the grandeur of nature over its long cycle of evolution requires us to view our accomplishments in an impersonal way without need for personal recognition. If we view humankind's development in this way we begin to see how the collective contributions made over long periods of time are moving us ever closer to a state of unity consciousness.
Here's the data for all the major aspects this week (Pacific Time, rounded to the nearest whole degree unless otherwise noted):
July 24 – Venus opposite Neptune at 16°Virgo/Pisces at 12:23 p.m.
July 25 – Sun square Uranus at 2°Leo/Taurus at 4:34 a.m.
July 25 – Mercury station retrograde at 23°Leo at 10:03 p.m.
July 26 – Sun opposite Mars at 4°Leo/Aquarius at 10:14 p.m.
July 27 – Moon opposite Sun (Full Moon Lunar Eclipse) at 5°Aquarius/Leo at 1:20 p.m.
July 27 – Venus trine Pluto at 20°Virgo/Capricorn at 6:22 p.m.