---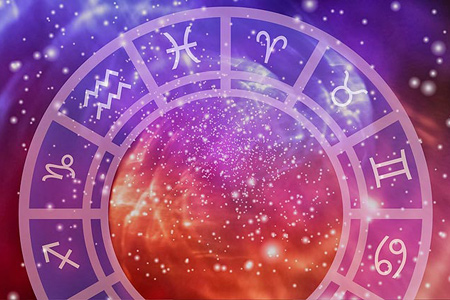 As discussed in the last AstroCast, this is a time to call forth our power of renewal. In the wake of the awakening forces continuing throughout the summer, there is another long-term aspect peaking this week that invokes the stabilizing force of love as the way forward through times of change. A developing trine between Jupiter in Scorpio and Neptune in Pisces lasting through mid-September has the potential to expand our understanding and expression of love as a unifying principle. For an example of how the two long term aspects of last week's agitating Mars/Uranus square and the grandly supportive Jupiter/Neptune trine can play out, we can look to the royal wedding that just took place. Heralded as an "invigorating jolt"(Mars/Uranus) to many sacrosanct traditions and belief systems, the wedding's high symbolism carried deep meaning in the area of social justice and demonstrated how love's fire can work its alchemy (Jupiter/Neptune) even on the stolid British monarchy.
Shortly before the Jupiter/Neptune alignment becomes exact (more on this below), Mercury in Taurus makes harmonious contact with them on May 22 to telegraph into our awareness their subtle undercurrent that has been building over the past several weeks. Mercury in sextile to Neptune stimulates thoughts about connectedness and inspires us to speak from the heart. Mercury in opposition to Jupiter expands this state and the experiences it brings with philosophical meaning. Opportunities to express compassion and enthusiasm are always available, but this week we may be more likely to engage with them to experience an uplifting sense of Unity.
A trine between the Sun in Gemini and Mars in Aquarius on May 23 is another supportive aspect that provides a burst of creative energy to drive any clear intent forward. This planetary alignment is characterized by courage and strength, as well as nobleness of heart and the confidence to act on what we want. Sun/Mars can be impulsive and competitive, so being cognizant of the impact our movements have on others is important to ensure everyone benefits. Action for these planets in air signs correlates to the implementation of ideas that connect (Gemini) and serve a humanitarian or forward-looking purpose (Aquarius).
The graceful Jupiter/Neptune trine is exact on May 25 and peaks again around a second alignment on August 19 after Jupiter has turned direct. Representing the archetypes of growth and spiritual connectedness, this planetary pair offers a cosmic vision that is beyond anything we are taught in mainstream education. While the mysteries of life may seem impenetrable to most, the experience evoked by Jupiter/Neptune is universal – the joy of love. Each day we have a new opportunity to answer Neptune's call to dissolve the ego and Jupiter's call to open to wisdom so we can have a heart-opening experience. Every act of reaching out to authentically connect with others, to express compassion, to look beyond a fixed belief system or limited faith, is an act that invokes these archetypes. Imagery and symbolism take on greater importance under this influence and we may start to recognize them spontaneously occurring in our daily lives. Synchronicities that seem insignificant to others are meaningful to us because they are uniquely from our perspective. If we are sincere and remain open to the signs, they can even take on a magical way of serving very real needs we have clearly expressed. This is the way the cosmos expresses its love for us.
A third flowing trine this week further intensifies the magical undercurrents at play. On May 25, Mercury in Taurus aligns with Pluto in Capricorn to connect our way of perceiving and communicating with the fundamental principles of life. Embodying the concept that knowledge is power, Mercury/Pluto looks beyond superficial facts and figures to focus on the hidden forces that compel us to exist. What makes us think and act the way we do? What is the root thought from which all other thoughts are created? Mercury/Pluto in practical earth signs picks apart the mechanisms of thought as a way to understand the nature of the mind and how it works, which is the first step towards transformation.
Also on May 25, an opposition between Venus in Cancer and Saturn in Capricorn runs countercurrent to the relaxed nature of the other archetypal patterns this week by adding an anchor line to real world matters that will yank us back to earth should we get lost in the romantic reverie of Jupiter/Neptune. With Venus and Saturn, issues of finances or values in relationships may become clear at this "full moon" phase of the cycle that began with their last conjunction at 0° Capricorn on December 25, 2017. For example, any process to redefine a financial relationship with another that began under this cycle, may now be in full swing with both parties understanding what needs to be done, willing or not. Venus in Cancer focuses on the need for financial security. Saturn in Capricorn demands the resources at hand be utilized with integrity. Oppositions can be polarizing but any resistance to needed change can be worked through in an orderly way if managed with conscious effort to maintain love and integrity throughout the process.
Here's the data (Pacific Time, rounded to the nearest whole degree unless otherwise noted):
May 22 – Mercury sextile Neptune at 16° Taurus/Pisces at 7:14 p.m.
May 22 – Mercury opposite Jupiter at 16° Taurus/Scorpio at 10:54 p.m.
May 23 – Sun trine Mars at 3° Gemini/Aquarius at 7:39 p.m.
May 25 – Jupiter trine Neptune at 16° Scorpio/Pisces at 2:49 a.m.
May 25 – Mercury trine Pluto at 21° Taurus/Capricorn at 6:38 a.m.
May 25 – Venus opposite Saturn at 8° Cancer/Capricorn at 11:40 p.m.