---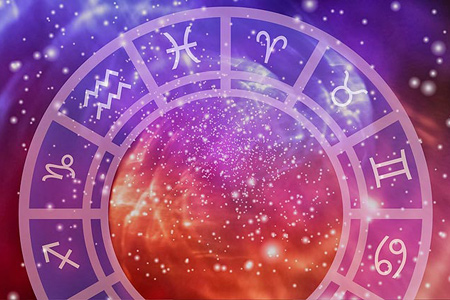 The planetary aspects this week present a unified front focused on exploration, innovation and creativity. Yes, we are still under the "review" directive of Mercury retrograde until December 22, but the dominant archetypes at play should give a respite from the intensity of the current lunar cycle that is now in its last phase. I know many people who are going through various forms of crisis right now, with events unfolding in their lives that correlated to disruptive archetypal forces chronicled in this blog since the Great American Eclipse of last August. Over the last month, Mars' forceful self-determining energy was unleashed when it translated the revolutionary Uranus/Pluto square just as the last New Moon joined the pile up of planets in Scorpio, a sign which goes deep and often dark in search of our golden beingness that is all too frequently buried under the weight of ego. Now there is a pile up of planets in the fire sign of Sagittarius, including Saturn, which correlated to the raging fires we're having in Southern California right now, resulting in devastating loss for many.
When retrograde Mercury moves into the Inferior Conjunction with the Sun on December 12, we may receive a flash of inspiration telling us that in the ashes of our lives we will rise again. The mind (Mercury) and heart (Sun) unite as one, bringing mental clarity of a new direction to take. This moment also marks the beginning of a new Mercury cycle, the seeds of which have the potential to shift our mindset to seeing loss as a gift of freedom to create a new life that will be better than the one we held so dearly. Even if the burn was entirely an internal one focused on discharging a dysfunctional belief system or two, once we get over whatever shock or upset we may have experienced, and get on with the clean up and reorganization, we have a golden opportunity to set a paradigm shifting intention for the next stage of our journey. This is a perfect time to ask, "What can I create at this time?" In the sign of the Explorer, retrograde Mercury and the Sun will guide our answers to honor the newfound freedom from limiting ways of thinking. During this new Mercury cycle we may expand our outlook on life and seek new experiences that open us to the wisdom and meaning of the cosmos mirrored in our daily lives.
As the Inferior Conjunction releases, Mercury backs into a conjunction with Venus, exact on December 15, and the Sun moves into a trine with Uranus in Aries, exact on December 16. Then the New Moon in Sagittarius occurs on December 17. This is an electrifying progression of alignments that could fire up even the most sedate among us. The Sun, Moon, Mercury and Venus, as well as Saturn, all conjunct and in orb of a trine to Uranus, the planet that archetypally represents unfettered individual expression, infuses this new lunar cycle with a safari hat and a 3D compass pointing to the Galactic Center. This point in space at 27° Sagittarius, the degree of the New Moon, is the center of our spiraling Milky Way Galaxy that represents transformational or "galactic" consciousness. The whole idea of Mercury retrograde being a review period therefore can be elevated to a whole new level that aligns with this ultimate empowering creative force. Rather than a mere review, we could go for a total mental reboot and rewrite of our story (Mercury). We could re-create in such a way that bestows the graces of beauty and love (Venus), re-open the heart to the sheer joy of creating (Sun), and re-program memories and habits to release emotional wounds that lock us down in numbing comfort zones (Moon). With Saturn at the finishing 29th degree of Sagittarius having just passed over the Galactic Center itself and closely conjunct the New Moon, may we allow its stabilizing, structuring energy to reconstruct our belief systems to be more inclusive of new ideas and inspire us to learn more about the foreign language of the cosmos – the esoteric symbolic system called astrology – so that we may more clearly understand its message to move towards Galactic Consciousness.
In The Sun is Also a Star, Dane Rudhyar wrote about the evolution of thought from flat earth consciousness. As our experience and knowledge widened, so did our outlook and operating beliefs. While our current collective mentality remains stuck on the basic materiality of the world, he says, it is beginning to understand something greater. According to Rudhyar, once we cross the latest resistance threshold, we will accept the existence of a new fourth dimension of reality that understands the universe and our total beings "interpenetrate" in the play of wholes within wholes within greater wholes. "The era of isolated, irreducible, and quasi-absolute individualities, as well as of totally distinct and unrelated physical-material objects, is passing away." This holistic and hierarchical universe is being revealed to us at this moment, in time, writes Rudhyar, "because it is the mirror-image of what is, though still at the stage of potentiality, on its way to actualization. Man always discovers outside of himself what he is about to become." As the New Moon and new Mercury cycles unfold, infused with the beckoning call of the Galactic Center, may we step up healing efforts to reestablish communication between man and the universe and step fully into a "galactic concept of society and humanity, according to which our spiral Galaxy symbolizes the slowly emerging Universal Community of Man."
Here's the data (Pacific Time and rounded to the nearest whole degree unless otherwise noted):
December 12 – Mercury conjunct Sun (Inferior Conjunction) at 21° Sagittarius at 5:49 p.m.
December 15 – Mercury conjunct Venus at 18° Sagittarius at 6:09 a.m.
December 16 – Sun trine Uranus at 25° Sagittarius/Aries at 3:27 a.m.
December 17 – Moon conjunct Sun (New Moon) at 27° Sagittarius at 10:30 p.m.