---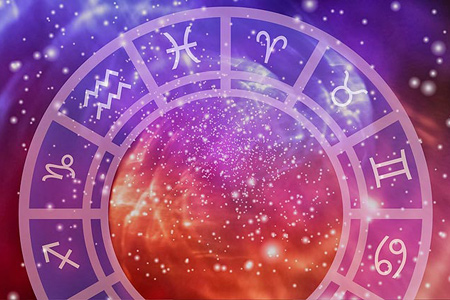 While the media has been focused on the people of southern Texas experiencing "a 1,000 year flood," there is even more devastating flooding occurring during this same time frame in other parts of the world. Along the foothills of the Himalayas across India, Nepal, Bangladesh and Pakistan, unprecedented monsoonal rains are affecting a staggering 41 million people according to the United Nations. Astrologically, what is interesting to look at light of these dramatic events is how the current lunar cycle is unfolding in the wake of the August 21 new moon eclipse that kicked it off. The cycle culminates this week when the Sun in Virgo opposes Neptune in Pisces on September 4, and on September 6 the Full Moon in Pisces conjuncts Neptune as it opposes the Sun. Neptune figuring prominently at this point in this cycle significantly correlates to these events that quite literally involve water. Neptune in Pisces is strong in the water sign it rules and many of the key words that evoke this archetypal pattern are descriptive of water in its many forms: fluid energy, an ocean of consciousness, or an experience of unconditional love that is like a wave.
Neptune in Pisces represents a cosmic state of being that has no boundaries, much like the deluge of storm water with no regard for dams or other barriers inundating vulnerable structures weakened by shortsighted governmental and business planning (as reported in The Economist and elsewhere). In fact too much 'hardscaping' is preventing the water from naturally absorbing back into the earth, leading to this metaphorical correlation: Neptune in Pisces is ultimately about dissolving the most difficult barrier of all to achieving higher states of consciousness: the ego. From a purely neutral perspective, the floods embody the sheer tidal wave force of the larger consciousness system breaking down rigid mental structures manifested in the physical world by ignorant ego-based interests. Yet embedded in these harsh lessons, is Neptune in Pisces' message that we are all "netted" to each other, connected in a way that transcends personal bonds. Neptune's archetype of pure compassion is aptly demonstrated by the so-called "Cajun Navy" of volunteers with boats rescuing thousands in distress in Texas, as well as stories of individual creative and selfless acts of compassion emanating out of southern Asia. According to the BBC, people are riding in on their domesticated elephants to rescue hundreds in otherwise inaccessible areas, and even the poorest of Mumbai residents are offering biscuits and tea to their displaced brethren in need.
Neptune represents a holistic aspect of conscious transformation, writes Jim Sher in his article on Neptune. Therefore, more important than events related to Neptune is how they affect us and even more important is how we respond to them. "The critical question here is how can I respond to what is happening in an optimal way, in a way that is in a fundamentally different manner than the way I have responded before?" So as we look at what "floods" may be occurring in our own lives, what watershed events or new waves of thinking, we have the opportunity to respond in a way that honors the call of Neptune to a new 'Way of Being.' Some of "the urgings Neptune calls forth in us" bears repeating at this time: "To allow our 'self-importance' to dissolve in favor of developing a broader perspective; to feel compassion for others and to learn to respond accordingly; and to view what is happening to us as part of an underlying 'Unity' that is always connected to others and with the multi-verse itself."
Further astral alignments this week support a movement towards compassion. Mercury stationing direct on September 5 on the exact degree of the eclipse reawakens its cosmic message to open to the unique creative expression emanating from our own heart. On September 5 Mars enters Virgo, followed by Virgo's ruler Mercury on September 9, bringing our energetic drive and manner of communication under the influence of more practical motivations grounded in a sense of compassionate service. Virgo's archetypal movement towards purity symbolically sets up challenging encounters with all forms of expression that require the development of "Tolerance," the gift of Virgo, according to Dane Rudhyar. Tolerance in the mind, compassion in the heart and charity in action, he writes, "are manifestations of the same deep root – the willingness to grow by experiencing and assimilating always more numerous and varied aspects of truth, of love and of sacrificial action." With the Sun in Virgo forming a flowing trine to Pluto in Capricorn, also on September 9, we have an opportunity to access a taproot of power and the endurance needed to make the leap to a new compassionate way of being as urged by the events unfolding in this lunar cycle and, in Rudhyar's words, "accept it without resentment, rebellion or anguish."
Here's the data (Pacific Time and rounded to the nearest whole degree unless otherwise noted):
September 4 – Sun opposite retrograde Neptune 13° Virgo/Pisces at 10:28 p.m.
September 5 – Mars at 0° Virgo at 2:35 a.m.
September 5 – Mercury station direct at 28° Leo at 4:30 a.m.
September 6 – Moon opposite Sun (Full Moon) at 14° Pisces/Virgo at 12:03 a.m.
September 9 – Sun trine retrograde Pluto at 17° Virgo/Capricorn at 3:41 a.m.
September 9 – Mercury at 0° Virgo at 7:52 p.m.