---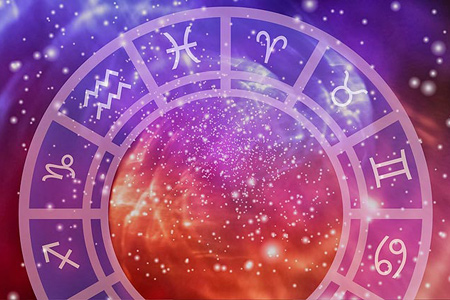 A Venus/Saturn opposition on July 24th emphasizes finding what is essential in relationships. The opposition represents polarization so this aspect may correlate to a need to address difficult subjects such as fears about finances and other responsibilities. If we can gain clarity on the mundane mechanics of living together, that can lead to making adjustments so the structure is fair and balanced. With process-oriented Saturn in philosophical Sagittarius and values-oriented Venus in intellectual Gemini, cooler heads may prevail should emotional reactions erupt. Greta Garbo, who has a natal Venus/Saturn opposition, said "I want to be alone" when facing the pressures of her job as a prima ballerina in Grand Hotel, having to give more of herself than she thought she had to give. Rather than pushing away loved ones and retreating into solitude, maybe we could begin to see what is behind the resistance to honoring agreements. While taking care of responsibilities may appear to be at the cost of individual freedom, being loving and real with each other is priceless.
Mercury in Leo trines Uranus in Aries on July 24th, lending support for clear, detached thinking. The Mercury/Uranus trine symbolically correlates to speaking truth focused on change for a better future. Pope Francis, who has a natal Mercury/Uranus trine, is changing notions of spiritual leadership and called for a "revolution of tenderness" in a recent TED Talk. "How wonderful would it be if the growth of scientific and technological innovation would come along with more equality and social inclusion," Francis said. "How wonderful would it be, while we discover faraway planets, to rediscover the needs of the brothers and sisters orbiting around us. How wonderful would it be if solidarity — this beautiful and, at times, inconvenient word — were not simply reduced to social work and became, instead, the default attitude in political, economic and scientific choices, as well as in the relationships among individuals, peoples and countries." The Mercury/Uranus trine unfolds as Mercury enters its shadow period at 29° Leo, the beginning of the degree space it will travel three times due to its upcoming retrograde. That which will come under review during the retrograde period is set up during this first leg of the shadow, which is infused with this Mercury/Uranus alignment's dare to be different.
On July 25th Mercury enters its home sign of Virgo, where analysis and precision in communications replaces the dramatic oratory of fiery Leo. Extravagant ideas won't get very far without practical methods to see them through. Outside of a four-day return to Leo in early September, Mercury will remain in Virgo through September 29th due to its retrograde August 12th to September 5th. That is a relatively long time to spend with this exacting energy. Under the influence of Mercury in Virgo, communications become discerning, detail-oriented and focused on being of service to others.
The Sun and Mars travelling in tandem since the beginning of July have their exact conjunct on July 26th. While they were in Cancer the normally upbeat and assertive pair had an edge under strong outer planetary pressure that generally forces change. Now that they are in fixed Leo and out of orb of the planets in cardinal signs, perhaps their more pioneering, innocent and playful archetype may shine forth. This duo is generally quite resilient and exhibits an extremely high-energy drive to accomplish whatever it sets out to do. Sun/Mars can also be quite competitive, and in Leo is the hero always looking for a battle to win with all its attendant drama and action, unless there is a noble purpose behind all that bravado.
On July 30th, Venus segues from the opposition to Saturn to a sextile Uranus. Hopefully all responsibilities are taken care of so we can be free to explore the beauty and uniqueness of others. This stimulating aspect puts a high value on freedom of expression. It can manifest in unusual aesthetics in dress or out of the ordinary social interactions. With Venus in the curious sign of Gemini and Uranus in the adventurous sign of Aries, a no-strings approach is best to encourage others to express themselves with abandon. In its highest expression, Venus/Uranus represents the kind of free love that is compassionate, non-judgmental and recognizes the sparkling spirit in each and every human being.
Here's the data (Pacific Time and rounded to the nearest whole degree unless otherwise noted):
July 24 – Venus opposite Saturn at 22° Gemini/Sagittarius at 7:53 a.m.
July 24 – Mercury trine Uranus at 28° Leo/Aries at 9:32 a.m.
July 25 – Mercury at 0° Virgo at 4:41 p.m.
July 26 – Sun conjunct Mars at 4° Leo at 5:57 p.m.
July 30 – Venus sextile Uranus at 29° Gemini/Aries at 1:03 a.m.