---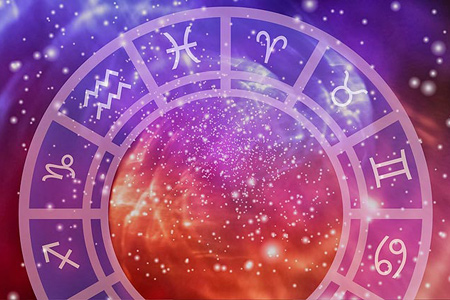 As this period unfolds developing aspects between Jupiter in Libra, Saturn in Sagittarius and Uranus in Aries continue to provide subtext to the actual aspects occurring.  Although they don't themselves form exact alignments between them just yet, their proximity in degree range is close enough to archetypally correlate to activities on the earth plane.  There are many ways the characteristics attributed to these planets can manifest, one of which could be big swings (Jupiter) between conservatism (Saturn) and radicalism (Uranus).  Another could be measured growth (Saturn/Jupiter) through innovation (Uranus).  Invention (Uranus) and traditional methods (Saturn) may philosophically align for the greater good (Jupiter).  With the signs of Libra, Sagittarius and Aries respectively involved, issues of individual freedom (of concern with both Aries and Sagittarius) and fairness in how we deal with others (Libra) may be envisioned in radically new ways.  We get a better idea of the direction these outer planet alignments may take when the faster moving planets move into exact alignments with all three and act as channels for their archetypal qualities.  Up to this point, as President-elect Trump forms the team who will be taking over the White House in January, we're already seeing the shape his administration will take.  To some it may appear conservatives are taking control and bringing a radical (Uranus in Aries) new vision to how our country will be governed (Saturn in Sagittarius) and the role we will take on the world stage (Jupiter in Libra).  The conservative backlash to a strict moral code (Saturn/Jupiter) may also meet with resistance by forward looking groups (Uranus).
December 1st through 6th, Mars will trine Jupiter, and sextile both Saturn and Uranus, correlating to a robust and enthusiastic approach to getting what we want that is likely to access both traditional and original resources.  The trine represents a free flow of energy between the planets; the sextile adds motivation for efforts that must be made to effect movement.  The Mars/Jupiter planetary pair archetypally can manifest in really BIG movements; Mars/Uranus adds the unexpected, erratic and/or brilliant.  The presence of Saturn in this potentially volatile mix adds the element of caution needed to mitigate extremes favored when Mars, Jupiter and Uranus interact, but may also act as a steadying influence that can greatly assist not only the manifestation of our desires but provide the foundation for an enduring quality to those manifestations, as long as we are willing to work within Saturn's reasonable integrity-filled rule set.
Bringing energetic shift changes to our personal modus operandi, two of the personal planets change signs over this next week.  Mercury, the planet of perception and communication, segues from the broad visionary approach of Sagittarius to the practical mechanics of Capricorn on December 2nd.  More concerned with systems than philosophies, Mercury in Capricorn inspires an approach that conveys only what is needed while being as specific as possible.  Leaving the pie in the sky ideas of Sagittarius behind, Mercury in Capricorn is archetypally concerned with getting the job done by determining the "What Is" rather than the "What Can Be."
Venus, the planet that rules how we relate with each other as well as our personal values, leaves business-like Capricorn on December 7th and enters Aquarius where the focus shifts from adhering to traditional codes of conduct to freedom of expression, the more bohemian the better.  Venus in Aquarius can manifest as quirky, progressive or truly out there in how we dress as well as what social situations we seek.  Whether participating in humanitarian organizations, protest rallies or attending avant garde art openings, we may be channeling our inner radical over the holidays.
Here's the data (using Pacific Time and planetary positions rounded to the nearest whole degree, unless otherwise noted):
December 1 – Mars trine Jupiter at 17° Aquarius/Libra at 7:46 p.m.
December 1 – Mercury enters shadow at 29° Sagittarius at 5:02 p.m.
December 2 – Mercury at 0° Capricorn at 1:19 p.m.
December 3 – Mars sextile Saturn at 18° Aquarius/Sagittarius at 4:16 a.m.
December 6 – Mars sextile Uranus at 21°Aquarius/Aries at 7:30 p.m.
December 7 – Venus at 0° Aquarius at 6:51 a.m.